After three years, Marvel Studios is back at Comic-Con in San Diego. The last time Kevin Feige took to the stage at SDCC, he made a very impressive slate reveal for Phase Four, announcing several movies and series for Disney+. Now, with the release of Thor: Love and Thunder, we've finally come to the end of the projects announced on that Hall H stage in 2019 (except for one, but we'll get to Blade in due time). The pressure is on for Feige and Marvel to deliver another batch of reveals for 2022, that'll get even the most MCU-exhausted fan excited again like they're watching the finale of Avengers: Endgame on opening night. Here are our predictions and hopes for the Marvel Studios SDCC panel reveals.
Black Panther: Wakanda Forever
With the Black Panther sequel arriving in November, it's high time fans saw something, anything official from this film. If there's anything close to a sure bet for Marvel Studios' SDCC panel, it's Ryan Coogler coming to the stage with some of the cast of Black Panther: Wakanda Forever, and a first trailer. Maybe they'll even finally officially reveal Marvel's worst-kept secret, that Namor the Sub-Mariner is in this film, played by Tenoch Huerta. This would also be an ideal time to give the first official details on the Okoye origin story series for Disney+
The Disney+ Shows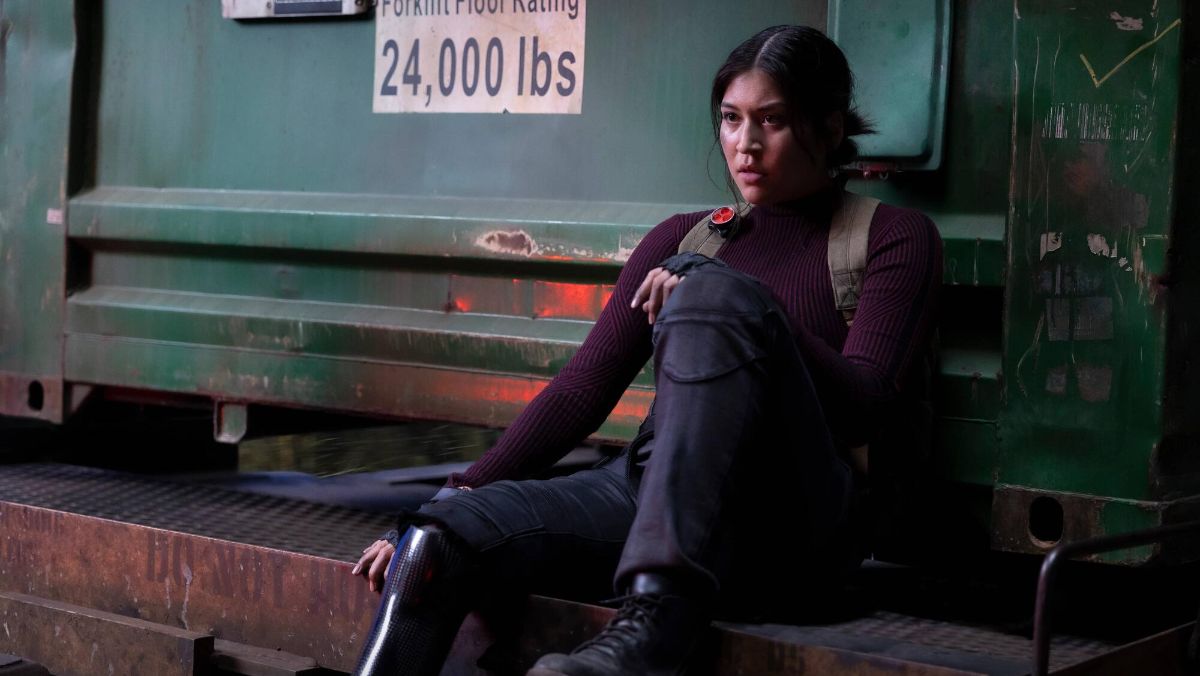 This is probably a given, but we imagine that we'll see footage from the huge slate of 2023 and 2024 MCU Disney+ series. Specifically, She-Hulk: Attorney at Law, Ironheart, Secret Invasion, Echo, and Armor Wars, since they are all shooting and debuting on Disney+ in 2023. Hopefully, we'll get more details on House of Harkness too. And maybe even that Daredevil revival? That last one would certainly bring the proverbial house down.
X-Men '97
Before the big live-action panel on Saturday, Marvel Studios is presenting an animation panel the day before. They'll have news on upcoming MCU animated series like What If…? Season two, Marvel Zombies, and Spider-Man: Freshman Year. But what we're most excited for is X-Men '97, the animated series which picks up right where the classic '90s cartoon left off.
We're hoping we get to see some footage, and maybe find out how it ties into the larger MCU. After all, the X-Men '97 animated theme was playing in both Doctor Strange in the Multiverse of Madness and Ms. Marvel, both during key mutant reveal moments. We think this show is going to matter more than initially thought, and hopefully, we'll learn a lot more at SDCC.
Any X-Men/Mutants Live-Action News
Speaking of the X-Men, it's also now been three years since Kevin Feige told fans at SDCC that mutants were coming soon. Well, we really weren't expecting anything for a long time. But it's been a long time, and we'd like to hear something. Even if it's just a title. (How about The Uncanny X-Men?) Maybe even a release date or a director? Any of those would set the internet on fire. It's time to get some teases as to when Xavier's School is opening back up for business.
Will Poulter as Adam Warlock in Guardians of the Galaxy: Vol. 3 First Look
James Gunn has wrapped principal photography on GotG Vol.3, so we might get some early footage of Star-Lord, Drax, Gamora, and the rest at SDCC. But what we really want to see is Will Poulter as the heroic Adam Warlock. Will he have the comic book character's signature gold hair and gold skin? And the red flowing cape? We sure hope so. This is a major Marvel hero, and we're dying to see how he looks on screen.
Fantastic Four cast reveal – Mikey Walsh
Sometimes distance makes the heart grow fonder, but the reverse is true, too. Sometimes being stuck in the house with the same person day after day makes you never want to see that person again. And for some Marvel fans, that's how it's starting to feel with the MCU. There's just…there's just a lot to watch now because of the Disney+ series. That's not a good place for the franchise to be in. New releases should feel like events.
But since there's no chance Disney is going to cut back on that sweet superhero content, they have to do something to rekindle the spark that made audiences fall in love with the MCU in the first place. Disney can—and I'll even predict it will—do exactly that at this year's SDCC by introducing its new Fantastic Four lineup. Triumphantly announcing the four actors who will finally bring the beloved group into the MCU will be a monumental moment unto itself, one that will likely dominate pop culture's answer to the Super Bowl. That will be one fantastic way to rekindle everyone's MCU romance.
Blade News, and maybe Blade's Daughter? – Rosie Knight
Hopefully, we finally learn more about Blade this year, starring Mahershala Ali, and directed by Bassam Tariq. But could this movie finally introduce Blade's daughter? Years ago Tim Seely was announced as the writer of a comic about Blade's Daughter. Though that never came to pass, fans were eager to meet her both on screen and in the pages of comics. The latter finally came true this year in the pages of the Free Comic Book Day 2022 Avengers X-Men Eternals: Judgment Day #1.
In a short story by writer Danny Lore, artist Karen S. Darboe, colorist Ian Herring, and letterer Cory Petit readers finally met Brielle, A.K.A. Bloodline, the daughter of Blade. Seeing as the MCU is introducing a lot of new legacy characters we wouldn't be totally surprised to hear that Mahershala Ali's version of the daywalker might have a daughter in the MCU too. But we'll be excited to finally see anything in regards to Blade.
Jonathan Majors as Kang the Conqueror in Ant-Man and the Wasp: Quantumania Reveal
We know that Jonathan Majors is playing Kang the Conqueror in the third Ant-Man film, but so far, we've only seen him as "He Who Remains" on Loki. With shooting on Quantumania now long underway, we hope that not only do we get to see some footage, but that we see Majors in full Kang regalia, and being evil. As excited as we are for Paul Rudd and company to return, it's Majors as Kang that we're really dying to see. We bet he rocks the green and purple costume hard.
Wonder Man casting
It was announced recently that Marvel Studios is working on a Wonder Man show for Disney+. Since this show is probably in very early development, we don't expect to hear much about it yet. But it would be great if at least we found out who was playing Simon Williams, a superhero turned Hollywood actor. If the casting is great, it definitely would get fans super excited. And push this to the top of their "most anticipated project" list.
The MCU Longshots
Here are what we call "longshots." And no, we don't mean the Marvel superhero who is named Longshot. We mean movies and series that are probably unlikely to be announced so soon, but would be very welcome surprises if they did. And who doesn't love a good surprise?
Young Avengers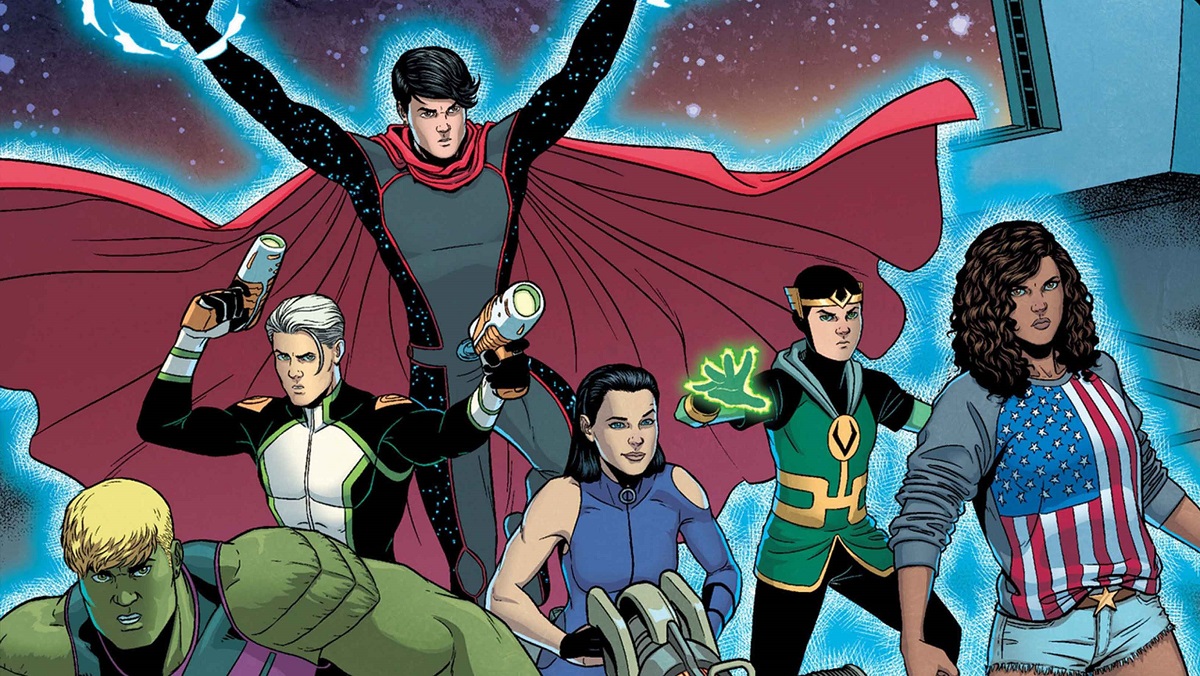 It's been clear that Marvel Studios has been introducing all the Young Avengers characters over the last few years. Maybe we'll finally hear something official in regards to a Young Avengers movie or Disney+ show.
Thunderbolts
We've only just recently heard of a Thunderbolts movie in the works, so we don't expect much. But hearing which characters officially made the cut might be enough to get fans excited about this project about MCU bad guys playing hero.
Dr. Doom
Rumors abound that Doctor Doom is getting some kind of solo project, and that he's making a pre-Fantastic Four appearance in another MCU movie. He is Marvel's greatest villain, so this tracks. Especially after the old Fox Fantastic Four movies dropped the ball on the character so hard. News of a Doctor Doom series or film would light fandom on fire. He is the GOAT when it comes to Marvel villains after all.
Captain America 4
The fourth Captain America film, this time featuring Sam Wilson, just landed a director. It's very early still, but hopefully we'll get some idea about the direction they are going in. What villains will Sam face? Will we see him officially reform the Avengers? Here's hoping we get some information, even if it's just a title.
Scarlet Witch solo project
The first rule of comic books and comic book movies; If you don't see a body, they ain't dead. And Elizabeth Olsen's Wanda Maximoff is just way too popular to go out like the way she did in the Doctor Strange sequel. For those fans still mad about Wanda's arc in Multiverse of Madness, SDCC would be the ideal time to announce a Scarlet Witch solo project. Which has been rumored for some time.
Deadpool 3
And then, there's Deadpool 3. This is another one that has yet to start production, but fans are chomping at the bit for any information on Wade Wilson's first MCU adventure. Not to mention, the first R-rated MCU anything ever. Any news regarding Ryan Reynolds' return as the Merc with the Mouth would be a truly welcome surprise.
Of course, Marvel Studios might have some surprises we can't even guess yet. Who saw the Blade news coming in 2019? If anything, Kevin Feige knows the value of a good surprise. And we can't wait to see what it may be.