After months of speculation, it looks to be all but official now. Daredevil is returning in a new series, with Charlie Cox once again in the role of Marvel's "Man Without Fear." The much-anticipated news comes from Variety. They report that Disney+ has attached Matt Corman and Chris Ord to write and executive produce the new series for Disney+. Their credits include the USA Network series Covert Affairs, as well as other shows like NBC's The Brave. According to The Hollywood Reporter, the series will "be notable for being the first of the Netflix Marvel shows to get a new but continued series." The writers' reps have declined to comment and Marvel Studios does not comment on projects in development.
None of this should come as any big surprise to Marvel fans. After three successful and critically acclaimed seasons on Netflix, fans wondered what would become of Hell's Kitchen's greatest hero. Fans figured some kind of reboot was going to happen, but would the same actors from the Netflix shows return? For a while, that seemed unlikely.
But with Cox reappearing in Spider-Man: No Way Home, as well as Vince D'Onfrio's Kingpin in Hawkeye, it all seemed like early confirmation. Until now, there was a great reluctance on Kevin Feige's part to incorporate any non-Marvel Studios product into the MCU. But it seems Daredevil was simply too popular to ignore. Why "fix" what isn't broken?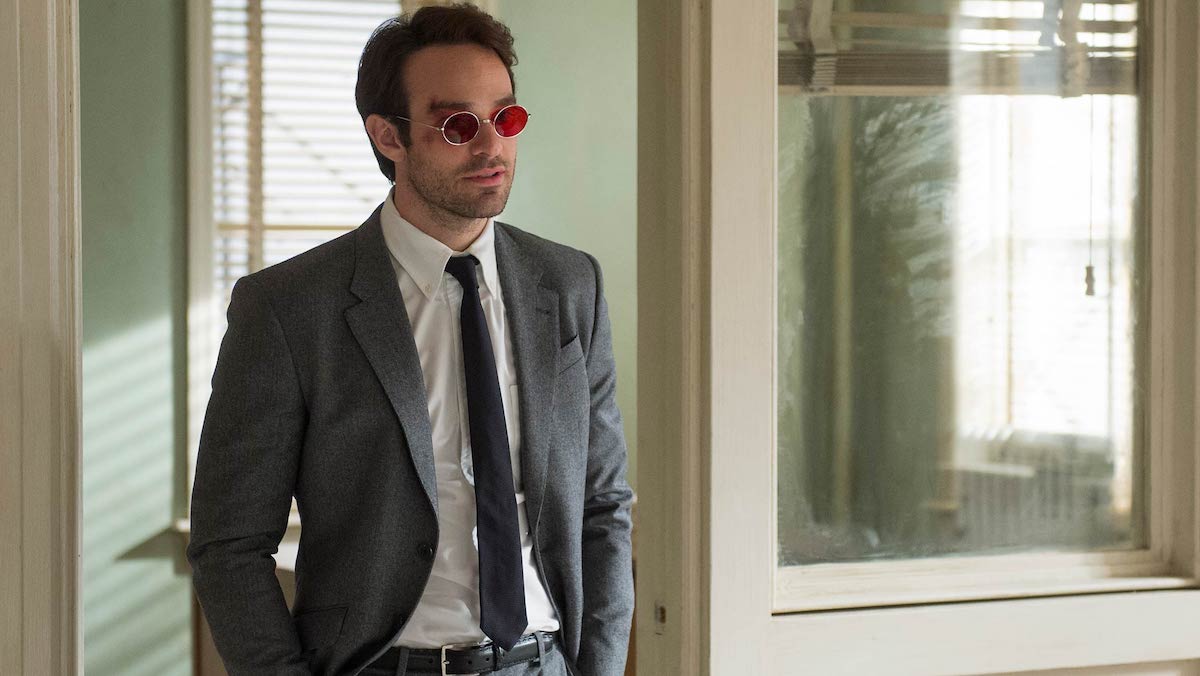 All of this sounds like very early stages. But rumors abound that Daredevil will appear in both the Echo series, as well as She-Hulk: Attorney at Law. All of this will serve as a reintroduction to the character before his big return. The fact that Disney+ now carries the original Daredevil series now is also a big indication that Marvel Studios was invested in the character's future. Here's hoping it's not too long before we see old hornhead in his own series again. Of course, we have to wonder, what does this mean for the other Defenders heroes? Only time will tell.