We've known that an appearance from Adam Warlock was likely coming in Guardians of the Galaxy Volume 3. And now, it's official. According to Deadline, actor Will Poulter (Black Mirror: Bandersnatch) has been cast as the character once simply known as "Him," and sometimes as "Magus." Originally cast as Pennywise in It, Poulter lost the role to Bill Skarsgård. James Gunn also confirmed the casting on Twitter.
Error occurred!
In the Guardians Vol.2 post-credits scene, MCU fans will remember that Ayesha, played by Elizabeth Debicki, revealed that she created a weapon to destroy the Guardians. Marvel Comics fans instantly recognized the cocoon of Adam Warlock, and have been speculating who would play him ever since. Expect lots of photoshopped images of the actor in gold makeup with red eyes any minute now on social media.
Netflix
In the Marvel Universe, Adam Warlock was an artificial life form created on Earth. It looks like James Gunn is ditching the Earthbound aspect to the story, and making Adam a child of aliens. Adam Warlock had a long history with the Infinity Stones, and was the keeper of the Infinity Gauntlet. They even called one his solo series Warlock and the Infinity Watch. It's interesting that he's coming to the MCU after the Infinity Saga is all wrapped up.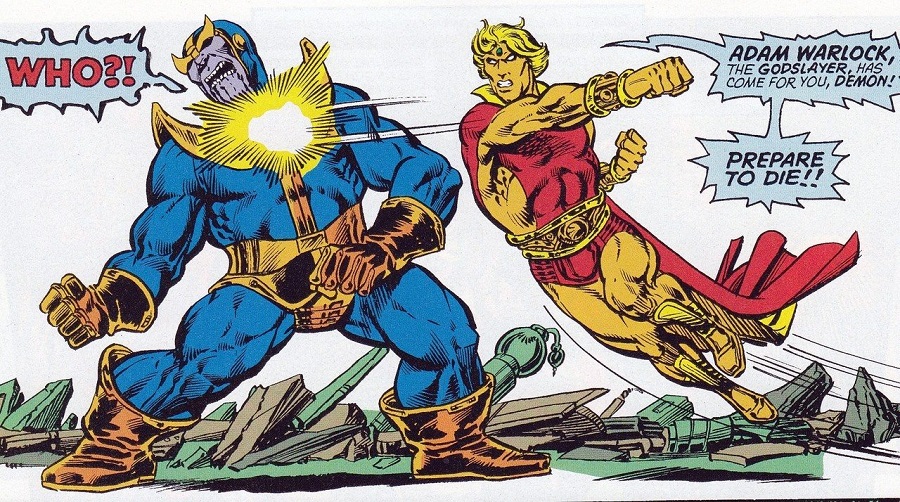 Marvel Comics
Warlock also has a long history with the villainous High Evolutionary, rumored to play a part in Guardians of the Galaxy: Volume 3. Another aspect of his comics history is his long relationship with Gamora. Might he be the one to free the sacred timeline version of Gamora from the Soul World? We have to wonder. One thing's for sure. Adam Warlock is a major Marvel hero. So expect to see Poulter play him in perhaps a future movie spin-off or Disney+ series in the future.