Christmas is the perfect excuse to treat the ones you love (and yourself), buy gifts, and basically live your best life! If you have someone who loves comics on your gift list, we've put together some of the coolest sequential storytelling-centric ideas to impress them. Whether they love indie titles or cool collectibles you'll find something for everyone in this list.
Wonder Woman Holiday Sweater – $58.90
Everyone loves an ugly holiday sweater and BoxLunch has a radical sweater line-up this year. Our favorite has to be this seriously stylish Wonder Woman one. Perfect for the Themysciran royal in your life. You can buy this lovely knitwear from BoxLunch.
X-Men Blu-ray Box Set – $34.99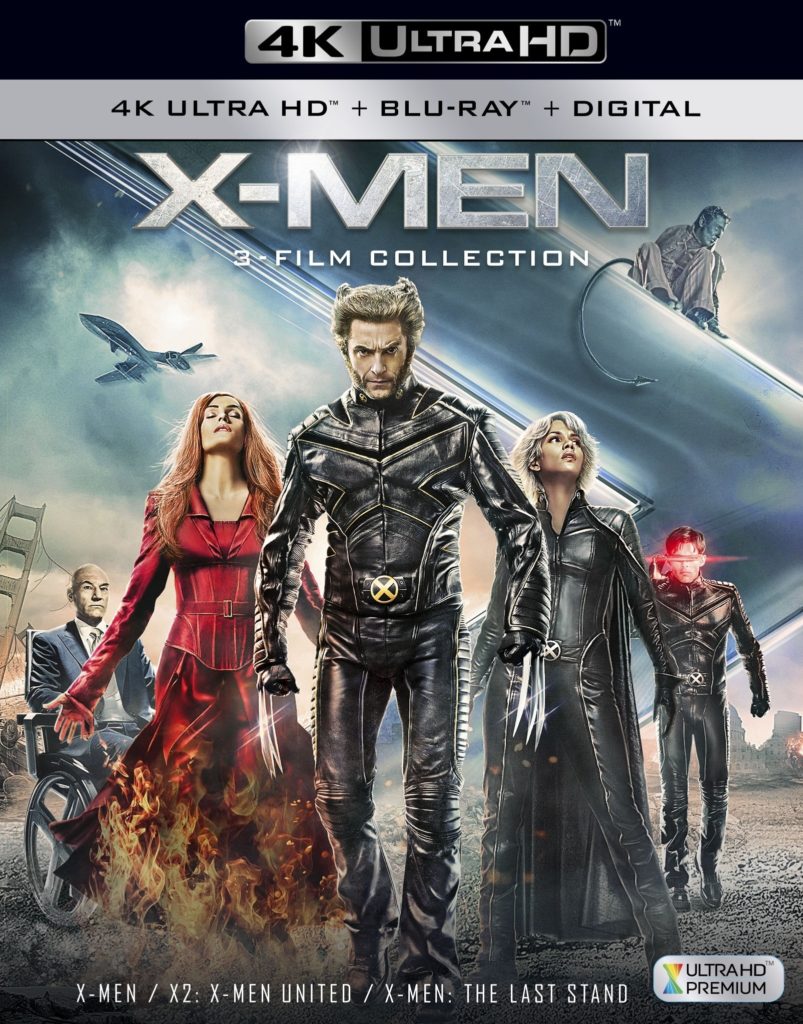 This is the franchise that changed Hollywood forever. The X-Men movies made superheroes accessible and brought some of the most iconic comic book heroes to life. This box set collects the original trilogy and includes digital, Blu-ray, and 4k for all you tech-heads out there.
You can grab this box-set from Best Buy.
Jim Lee Trinity Statues – $175.00
Jim Lee is one of the most beloved and brilliant comic book illustrators of all time. He also happens to be a radical businessman and apparently very good at designing collectibles, as these gorgeous trinity figures showcase. If you know someone who loves the classic DC heroes then they'll adore these statues. You can take these heroes home from DC Comics.
Wonder Woman Smartwatch – $150.00
Every town needs a hero, and you can provide your fave local badass with some cool tech to aid them on their adventures. This radical smartwatch is completely Wonder Woman themed from the watch faces to the fact that you can program your exercise routine as if you're Diana out on patrol. Grab your Wonder Woman smartwatch from One61.
On a Sunbeam by Tillie Walden – $21.99
For the comic book lover who has everything and is particularly hard to buy for, this gorgeous tome is a must have. It's a beautiful, sprawling science-fiction epic which follows a young woman and her journey across the galaxy in pursuit of her lost love. Walden is a talent like no other and her pastel hued space opera is a gigantic gift of a comic. Fly off into space with On a Sunbeam from Macmillan.
Thor Original Cover Art by Keith Pollard – $6,150
If you want to buy something seriously special, then this original art from an unused cover for Thor #313 is the thing. It shows Odin in Asgard by the awesome Keith Pollard. Owning this piece is a literal once in a lifetime opportunity, but at this price it's also a massive investment. Impress your comic book bestie by heading over to Comic Art Fans.
Venom Throw Blanket – $19.99
Who doesn't want to be snuggled up with Venom and his giant prehensile tongue? Well, the good news is that you can now grab the symbiote stan in your life this incredible snuggly venom blanket starring some classic Mark Bagley art. Head over to Hot Topic and pick up this bonkers blanket.
Beneath the Dead Oak Tree by Emily Carroll – $7
A perfect stocking filler for the comic fan in your life, this gorgeous and creepy comic from Emily Carroll is a unique and splendid story that publisher Shortbox describes best: "Murder, decadence, cowardice, guilt, and aristocratic foxes in wigs all combine in this gorgeously poignant poem/folksong from Emily Carroll, about the futility and heartbreak one can run into when dealing with vengeance." Pop over to Shortbox to pick up this wonderful read.
Deadpool Monopoly Collector's Edition – $39.99
Wade Wilson is one of the most famous comic book characters in circulation right now, and Monopoly is a holiday staple so this mashup makes a lot of sense. But! This is no normal Monopoly. This set includes a whole bunch of Deadpool-centric fun; you have to hire mercenaries and even get your own collectible chimichanga box. Go to Gamestop to grab this maximum effort Monopoly.
Shadoweyes Volume One – $30
Sophie Campbell's beautiful dystopian superhero comic is a stone cold classic, following would be vigilante Scout Montana as she embarks on a new life as hero. This lovely reprinting from the brilliant Iron Circus Comics is the perfect gift for a superhero fan looking to expand their reading outside of the big two. Jump over to Iron Circus Comics to pick up this cult classic comic.Which of these will you rush out to buy? Got a better suggestion? Make sure to let us know!
Images: Boxlunch, Hot Topic, Iron Circus Comics, DC Comics, One61, Gamestop, Shortbox, Macmillan, Comic Art Fans, FoxÂ
Need more gift ideas?