October may be over, but that doesn't mean witchiness needs to cease as we go into the holidays. The witch has become a strong symbol for modern women and other marginalized groups, a path to clinging to and embracing inner power, and expressing personal vitality. If there's a witchy person in your life, here's a list of gift ideas at various price points to help them on their magical journey and provide for a prosperous, abundant new year.
A great starter kit for any witch, this gift pouch includes two black spell candles, three gemstones (lepidolite, amethyst, and labradorite), and a "You Better Witch Out" enamel pin. It's a great thing to tuck in a stocking, and will help your witch begin their magical journey. (Price: $15.93)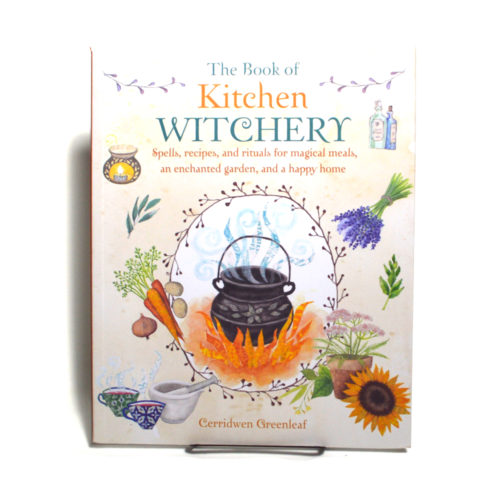 This book by Cerridwen Greenleaf contains "spells, recipes, and rituals for magical meals, an enchanted garden, and a happy home." That makes it an excellent addition to your witch's kitchen, a necessary tool for inspiration and fulfillment for their body and mind. (Price: $16.95)
This monthly subscription box contains everything a practical witch needs: crystals, aromatherapy, superfoods, beauty and spiritual tools, and more. Each box is themed, with past boxes centering on sacred waters, Yoni magic, and heart chakras. It's available in three different packaged deals depending on number of months, so you can select how long they'll keep receiving the box. (Price: 3 months for $99, 6 months for $178, 12 months for $333)
Pentagrams are commonly associated with Wiccan practices as a symbol of faith. This handmade enamel pin from Etsy shop Witch Visions is the perfect way for a proud witch to display that symbol on their jacket, backpack, or whatever accessory they choose. It comes in both light green/black and green/pink. (Price: $12)
Cleansing sage is a must-have for any practicing witch, and Hummingbird Sage is extra special. As The Hood Witch website says, Hummingbird Sage "pulls your consciousness towards other realms" and is a great tool for "Shamanism, Journeying, Path-working, and Dream work." The scent is akin to white sage, but slightly sweeter. It's a unique bundle that will add some pizzazz to your witch's stash. (Price: $12)
Every witch needs a wand! And while this wand isn't the stereotypical kind, it's still a great way for your witch to purify their personal energy, cleanse other crystals, and work into meditation practices. Selenite is known for its healing qualities, which will set any witch up for a pure-energy new year. (Price: $5.55/wand)
This ceramic dish is a perfect accent for any witch's wardrobe. It also comes with three pairs of celestial-themed earrings, so it's a multipurpose gift, and a great stocking stuffer. (Price: $16.99)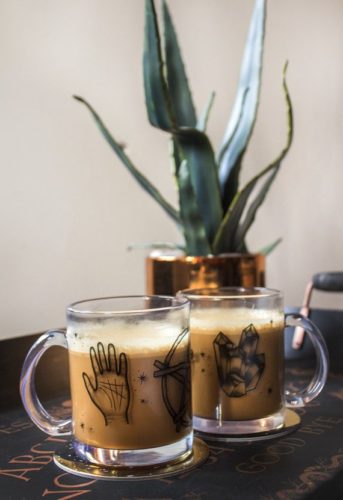 We love these witchy, crystal-decal-covered glass mugs, available at the Etsy shop ludlowluna. Perfect for potion-sipping and tea-making, these mugs are a great kitchen accessory for any modern witch! (Price: $14)
HausWitch is a great shop for all your witchy needs! We were especially drawn to these moon phase potions, which help "cultivate and invoke" different properties. The dark moon potion helps you trust in what cannot be seen, the new moon potion makes its user ready and willing, and the full potion is all about abundance and harvesting. Your witch will appreciate the guidance these potions provide! (Price: $22)
Himalayan salt lamps are all the rage, and this moon-shaped version from Urban Outfitters is a nice, witchy twist. If the price point is a concern, it's also available in a cute mini size! (Price: $59)
Images: Goddess Provisions, PinJarUK, CICO Books, Witch Visions, The Hood Witch, The Flowerchild Bruja, World Market, ludlowluna, HausWitch, Urban Outfitters
Need more gift ideas?