2022 was a big year for movies, with long-dormant franchises like Top Gun and Avatar burning up the box office, and horror films like Smile becoming surprise sleeper hits. And 2023 doesn't look to be slowing down in that department whatsoever. Here are some of the films we're most excited to see over the next 12 months. (Note: Check out our posts for MCU film releases to dive into that universe.)
Jump to: January 2023 Movies // February 2023 Movies // March 2023 Movies // April Movies 2023 // May 2023 Movies // June 2023 Movies // July 2023 Movies // August 2023 Movies // September 2023 Movies // October 2023 Movies // November 2023 Movies // December 2023 Movies
Movies Coming Out in January 2023
M3GAN
The "killer robot/doll" genre is alive and well! This year's first buzzy film is M3GAN, a flick about a a lifelike AI companion doll that keeps a lonely girl company. But, this seemingly harmless friend takes her job a little too seriously, and will murder anyone who messes with her bestie. The marketing and trailer for this film all point at one hell of a good time.
Release Date: Currently in theaters
Skinamarink
This new horror film tells the story of two kids who wake up during the night and find out that the windows, doors, and other objects in their house have suddenly disappeared. Oh, and their dad is missing. We're already creeped the heck out.
Release Date: January 13 in theaters (later coming to Shudder)
There's Something Wrong with the Children
Kids disappear into the local woods only to come back…wrong. (Really people, just stay out of the woods). This is the latest Blumhouse production, so expect the "hair standing up on the back of your neck" factor to be high.
Release Date: January 17 (digital release)
Movies Coming Out in February 2023
Knock at the Cabin
The latest M. Night Shyamalan movie takes place in a remote cabin, where a family is being held hostage by strangers who demand they sacrifice one family member to avert the apocalypse. Doesn't sound nerve-wracking at all.
Release Date: February 2 in theaters
Winnie the Pooh: Blood and Honey
Pooh Bear is now in the public domain. Naturally, this means we get to have an evil version of the beloved children's character in a horror film. That premise alone has us buying tickets already.
Release Date: February 15 in theaters
Cocaine Bear
Pooh isn't the only killer bear in February. Also coming that month is Elizabeth Banks' horror/satire Cocaine Bear, loosely based on a true story about a bear in Georgia who ingested multiple bags of cocaine that fell out of a plane. Tourists and locals must unite to fend off the drugged-out forest dweller, or die trying.
Release Date: February 24 in theaters
Movies Coming Out in March 2023
Creed III
The champion returns. Michael B. Jordan returns as Creed for round three in the ring, and this time, he's behind the camera too. There's no Rocky Balboa this time, but the cast includes Tessa Thompson, Jonathan Majors, Wood Harris, Florian Munteanu, and Phylicia Rashad.
Release Date: March 3 in theaters
Scream VI
Scream 5 (or just Scream, if we're being technical) only came out last year. But thankfully, we didn't have to wait long for the next slasher rampage from Ghostface. In this sixth entry, the masked killer goes on a murder spree in New York City. We advise staying off the subway.
Release Date: March 10 in theaters
Shazam! Fury of the Gods
Billy Batson and his brothers and sisters say the magic word again, and transform into superheroes to fight goddesses Helen Mirren and Lucy Liu. The original Shazam! was a charming surprise, and this looks to be the same.
Release Date: March 17 in theaters
John Wick: Chapter 4
After a year-long pandemic-induced delay, Keanu Reeves returns as the world's most badass former hitman and titular protagonist, now traveling all over the globe to evade the High Table. And to think, it all started because of a dog.
Release Date: March 24 in theaters
Dungeons & Dragons: Honor Among Thieves
The iconic fantasy RPG gets another attempt at a big-screen adaptation, this time with Chris Pine in the lead. This is giving us vintage Pirates of the Caribbean vibes, only with more wizards and dragons. We're here for it.
Release Date: March 31 in theaters
Movies Coming Out in April 2023
Super Mario Bros.
Chris Pratt as Mario (in a puzzling non-accent voice) leads an all-star voice cast in this adaptation of the iconic Nintendo game. All we ask is that there is a proper amount of chiptune music in this. That's not so hard, right?
Release Date: April 7 in theaters
Renfield
A horror comedy focusing on Dracula's long-suffering human servant Renfield (Nicholas Hoult), this film features Nicolas Cage as the Lord of the Undead himself. Really, what more do you need to know to go see this one?
Release Date: April 14 in theaters
Evil Dead Rise
It took ten years, but we finally have a sequel to the 2013 remake of The Evil Dead. Executive produced by Sam Raimi and Bruce Campbell, once again there's an ancient evil book, demonic Deadites, and lots of gore.
Release Date: April 21 in theaters
Movies Coming Out in May 2023
The Little Mermaid
The movie that started the animated "Disney Renaissance" of the '90s gets the live-action remake treatment, with Halle Bailey as Ariel, Melissa McCarthy as Ursula, and all the songs you know every single word to. And a bunch of new ones by Lin Manuel Miranda too.
Release Date: May 26 in theaters
Movies Coming Out in June 2023
Transformers: Rise of the Beasts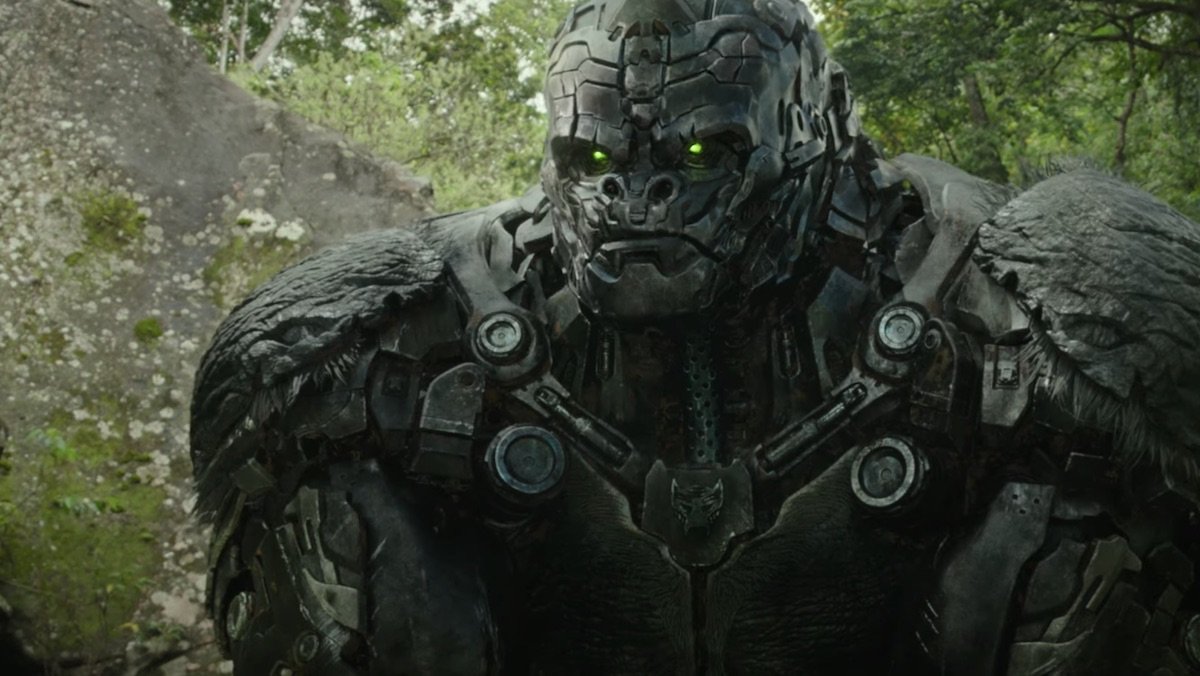 Bumblebee back in 2018 proved that these Transformers movies can be pretty good if they put in the effort. Here's hoping the latest installment of the Autobots vs. Decepticons saga follows in its footsteps.
Release Date: June 9 in theaters
The Flash
The return of Michael Keaton as Batman is a very big deal. Plus a new big-screen Supergirl? That will probably get fans in theater seats for the multiversal shenanigans.
Release Date: June 16 in theaters
Indiana Jones: Dial of Destiny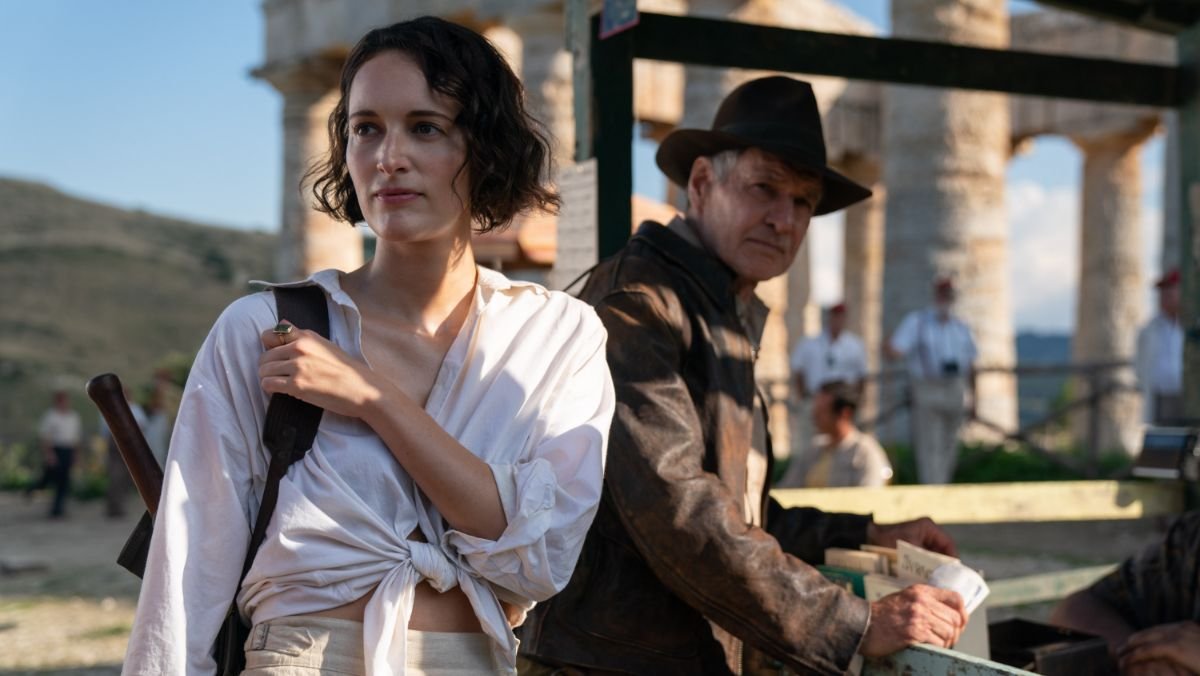 After 14 years, Harrison Ford returns as Dr. Henry Jones Jr. (But you can call him Indiana.) This will be the 80-year-old actor's last time cracking the whip and wearing the fedora, and we wouldn't miss that for all the lost treasures in the world.
Release Date: June 30 in theaters
Movies Coming Out in July 2023
Insidious: Fear the Dark
The fifth installment in the long-running horror franchise sees Patrick Wilson return as Josh Lambert, and to helm the film in his directorial debut. Between Insidious, The Conjuring, and Annabelle, can we just call Wilson the "Scream King" now?
Release Date: July 7 in theaters
Mission Impossible – Dead Reckoning Part One
Sorry 007, but the Mission: Impossible franchise has taken your crown and become the best action spy thriller series out there. And the minute we saw Tom Cruise jump off a cliff on a motorcycle we knew we'd be there opening weekend.
Release Date: July 14 in theaters
Barbie
Margot Robbie is the world's most iconic fashion doll? Ryan Gosling as Ken? This could be the worst movie in the world, and we'd still see it just for them. But with Greta Gerwig directing, we think this will actually be interesting and not just a cash grab.
Release Date: July 21 in theaters
Oppenheimer
Christopher Nolan's sure-to-be epic biopic about J. Robert Oppenheimer (Cillian Murphy), the theoretical physicist known as the "father of the atomic bomb." This features an A-list cast, and is Nolan's first film in 20 years not produced by Warner Bros.
Release Date: July 21 in theaters
Movies Coming Out in August 2023
Teenage Mutant Ninja Turtles: Mutant Mayhem
In this new CGI animated film from Seth Rogen, Raphael, Leonardo, Michelangelo, and Donatello decided to try to live their lives as normal teenagers. We have a feeling that won't go as planned, and nunchucks will get whipped out.
Release Date: August 4 in theaters
Gran Turismo (8/11)
District 9's Neil Blomkamp directs this "based on a true story" film. It's all about a teenage Gran Turismo player, one whose video game racing skills ultimately lead him to become a pro race car driver.
Release Date: August 11 in theaters
Haunted Mansion
The spooky New Orleans home of the 999 Happy Haunts gets another attempt at a movie, with a stacked all-star cast. Can this new film iteration of the classic Disney parks attraction improve on the Eddie Murphy one from two decades ago? We can't wait to find out.
Release Date: August 11 in theaters
Blue Beetle
The teen Latinx DC hero's first movie was supposed to go straight to HBO Max. But it was apparently too good, and Warner Bros. opted for theatrical release. Hopefully, this one is another Shazam! in terms of quality and just a fun time at the movies.
Release Date: August 18 in theaters
Movies Coming Out in September 2023
The Equalizer 3
Denzel Washington reunites with director Antonie Fuqua for the third installment of this vigilante action franchise, which itself is based on an '80s TV show. For this one, Denzel reunites with his Man on Fire co-star Dakota Fanning.
Release Date: September 1 in theaters
The Nun 2
This one is a sequel to the spin-off of the first sequel to The Conjuring. Can the creepy demonic Nun scare the stuffing out of you a third time?
Release Date: September 8 in theaters
A Haunting in Venice
Kenneth Branagh returns as detective Hercule Poirot, and as the film's director, in another mystery/thriller based on the work of Agatha Christie. This is Branagh's third Poirot outing, after Murder on the Orient Express and Death on the Nile.
Release Date: September 15 in theaters
Movies Coming Out in October 2023
Kraven the Hunter
Starring Aaron Taylor Johnson as one of Spider-Man's most iconic villains, Kraven focuses on a big game hunter who goes after superhuman prey. This is another attempt by Sony to do a Spidey villain movie with no Spidey in it. We just hope this one is better than Morbius.
Release Date: October 6 in theaters
The Exorcist
We largely consider the original Exorcist the scariest movie of all time, and for its fiftieth anniversary, Halloween's David Gordon Green is bringing back original star Ellen Burstyn as the mother of the girl who was once possessed by the demon Pazuzu. And much like Halloween 2018, we bet this one ignores all the previous lackluster sequels.
Release Date: October 13 in theaters
Saw X
That's not the letter X, that's a Roman numeral 10. Yes, Jigsaw returns for this tenth installment of the iconic horror franchise, this time with returning star Tobin Bell. We are not sure where this takes place in the complicated Saw timeline, but we are eager to find out.
Release Date: October 27 in theaters
Movies Coming Out in November 2023
Dune: Part Two
We can't wait for the second part of this incredible adaptation of Frank Herbert's classic sci-fi novel. Especially since Part Two is where all the big action goes down on the planet Arrakis. We just know that Denis Villeneuve is going to stick the landing here.
Release Date: November 3 in theaters
The Hunger Games: The Ballad of Songbirds and Snakes
No Katniss this time, as this latest entry in the Hunger Games franchise is a prequel focusing on a young version of President Snow, played by Tom Blyth. It's based on the 2020 novel from author Suzanne Collins.
Release Date: November 17 in theaters
Movies Coming Out in December 2023
Wonka
Timothee Chalamet stars in this prequel to the classic story by Roald Dahl, which tells the origin story of the enigmatic candy maker Willy Wonka. Maybe we'll find out why he got into the candy business in the first place, since he definitely seemed to hate kids.
Release Date: December 15 in theaters
Untitled Ghostbusters: Afterlife sequel
This follow-up to the 2020 legacy sequel is being kept largely under wraps, including its title. But if it's as charming as Jason Reitman's film was, then bring on the pesky ghosts and proton packs.
Release Date: December 20 in theaters
Aquaman and the Lost Kingdom
Jason Momoa returns as the Atlantean sea king, in the sequel to the highest-grossing non-Batman DC movie. This might be the last film in the old DCEU, so let's hope director James Wan takes us out with a bang.
Release Date: December 25 in theaters