It's the MCU's world and we're just living in it. Well, it's the MCU's infinite multiverse and we just happen to live in this dimension. This plane of existence will be all fans need this year. The franchise will once again dominate the pop culture landscape with a Hulk-sized lineup of new releases. What heroes and villains can we expect to see on screen during the next year? Here's every MCU movie and Disney+ show in order coming in 2023.
Ant-Man and the Wasp: Quantumania (February 17, 2023)
The third film in the Ant-Man franchise will be its biggest yet. It will mark the formal debut of Jonathan Majors' Kang the Conqueror, a dangerous Variant of his Loki character He Who Remains. Kang is the MCU's next big baddie. His highly-anticipated arrival is why Ant-Man and the Wasp: Quantumania will also be Scott Lang's most intense movie.
For more on Ant-Man and the Wasp: Quantumania, check out everything we know about the movie so far.
Guardians of the Galaxy Vol. 3 (May 5, 2023)
The MCU's most unlikely heroes—and in some ways most unlikely success story—will say farewell with their third and final movie. From the High Evolutionary and Adam Warlock, to Rocket's backstory and the search for Gamora, there's a whole lot to cover in the Guardians' swan song. We'd say we can't wait, but we expect this movie to emotionally devastate us and we're not ready for that.
For more on Guardians of the Galaxy Vol. 3, check out everything we know about the movie so far.
Secret Invasion (June 21, 2023)
Nick Fury has a difficult job and it's about to get a lot harder with Secret Invasion. The Disney+ six-episode "crossover event" will "showcases a faction of shapeshifting Skrulls who have been infiltrating Earth for years." While the series will feature a number of familiar faces, it will also introduce some big names to the franchise. The show will star Emilia Clarke, Olivia Colman, Carmen Ejogo, Kingsley Ben-Adir, and Christopher McDonald. Are they playing aliens of humans? Finding out is going to be a big part of the fun.
For more on Secret Invasion, check out everything we know about the show so far.
Loki Season 2 (October 6, 2023)
Time is not a flat circle in the MCU – it's a Sacred Timeline. And season two of Loki will see what happened to the TVA that controls that timeline after Sophia Di Martino's Sylvie killed He Who Remains. The series, starring Tom Hiddleston and Owen Wilson, returns this summer for more time-jumping fun and mayhem. We loved season one, which is why this is one of our most anticipated MCU releases of 2023. Plus, Mobius might finally get to ride a jet ski!
For more on Loki season two, check out everything we know about the show so far.
The Marvels (November 10, 2023)
The sequel to Captain Marvel won't feature one hero. It will star three marvelous ones. The recently empowered Kamala Khan and Monica Rambeau will join Carol Danvers on the big screen for a supersized team-up. With the growing influence of S.W.O.R.D., the sudden appearance of mutants, and personal animosity between old friends, the movie will need every hero it can get to deal with all of its pressing issues.
For more on The Marvels, check out everything we know about the sequel so far.
Echo (November 29, 2023)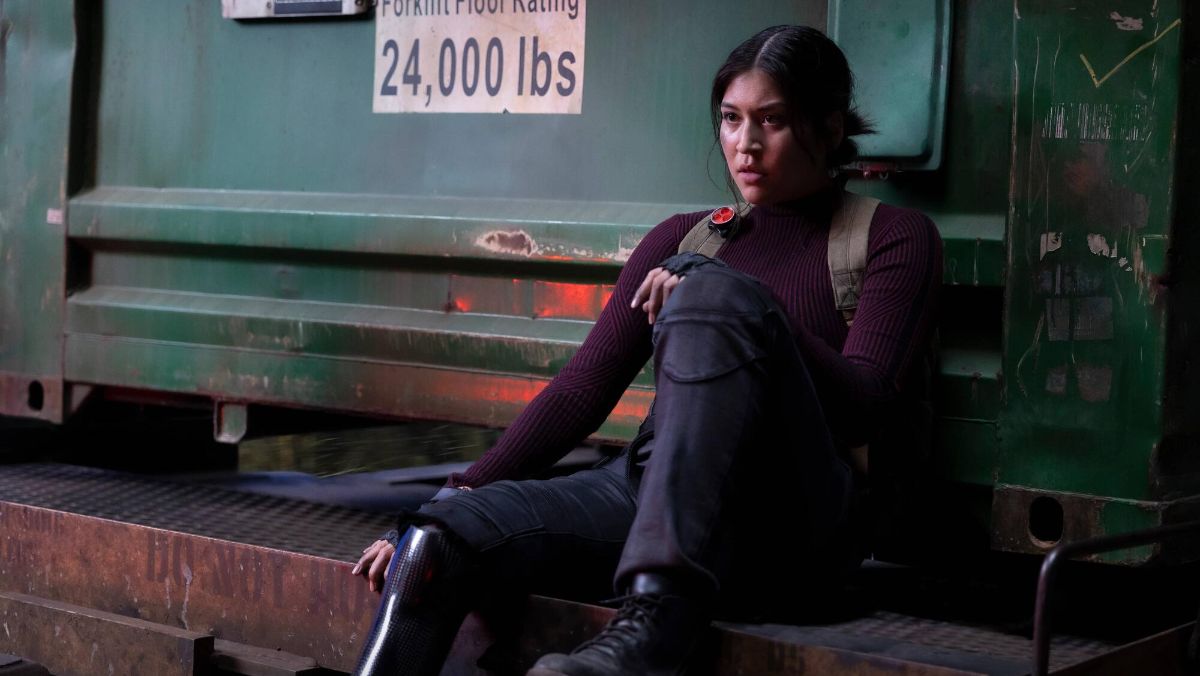 Alaqua Cox's Maya Lopez was a part of Clint Barton and Kate Bishop's story on Hawkeye. But soon the deaf antihero will get a chance to tell her own. The Disney+ series Echo will show how her "ruthless behavior in New York City catches up with her in her hometown." She will "face her past, reconnect with her Native American roots and embrace the meaning of family and community if she ever hopes to move forward." For this show, all episodes will drop at once.
For more on Echo, check out everything we know about the show so far.
Ironheart (Fall 2023)
Black Panther: Wakanda Forever breakout star Dominique Thorne is a worthy successor to Tony Stark, and her Riri Williams will get to show why with her own Disney+ series. Anthony Ramos will join her as Parker Robbins, a.k.a The Hood. It appears (at least initially) he'll be an ally rather than a villain like he is in the comics. The series is also expected to deal with the theme of magic versus science. We also expect it to be a whole lot of fun after seeing Riri in action.
For more on Ironheart, check out everything we know about the show so far.
X-Men '97 (Winter 2023)
Professor X is already part of the MCU after Sir Patrick Stewart played a Variant of Charles Xavier in Doctor Strange in the Multiverse of Madness. But soon all his X-Men will join the MCU as Disney+ revives the beloved '90s animated series. X-Men '97 will pick up where the show left off (when it went off the air; 1997, hence the title). Not only will it be incredible to see those characters back on screen, the show could have huge ramifications for the famous mutant group's future in the franchise.
Agatha: Coven of Chaos (Winter 2023 – Maybe)
With Blade officially pushed back to 2024, the only major question mark left on the MCU's 2023 calendar is the WandaVision spinoff, Agatha: Coven of Chaos. It might be the franchise's last new release of 2023, hitting Disney+ this winter. Or it could get pushed back to next year. No matter when it airs, we'll have our bags packed to revisit Westview and Kathryn Hahn.
For more on Agatha: Coven of Chaos, check out everything we know about the show so far.
What If…? Season 2 (2023)
An infinite multiverse means infinite possibilities for stories. Marvel will explore more of those alternate realities with season two of the animated Disney+ series What If…? The show's first season connected with the main franchise in some unexpected ways. We expect the show's sophomore outing will be even more important for the MCU's future.
Originally published January 6, 2023.