It goes without saying that 2020 was a strange year all around. But it was an especially strange year for movies. Last year, we compiled a list of all the big horror movies we were excited to see in 2020. Then COVID-19 happened. And, well… most of them didn't come out. In fact, the majority were pushed to 2021. Which brings us to this new list! Now that dates have been arranged and rearranged, it looks like we finally have a pretty solid idea of what horror fans can expect this year.
That said, dates are subject to change. We're still in the midst of the pandemic, after all. We'll keep this list updated accordingly. But, in the meantime, let's get excited about all of the horror films—from smaller indies to big-budget reboots and beyond—coming in 2021.
La Casa
Dread's first horror film of the year is this terrifying-looking horror film. La Casa tells the story of a police officer trapped by evil spirits in a cursed house. Sounds like a relatively basic premise, but as you can see from the trailer above, this one looks incredibly spooky. We're excited to see what director Jorge Olguín has in store for us.
Release Date: VOD January 19, Blu-ray on February 2
Wrong Turn
This is a remake (reboot?) of the 2003 horror film of the same name. It even comes from the same screenwriter, Alan McElroy. That Eliza Dushku-starring film followed hikers who encounter some pretty malevolent locals on the Appalachian Trail. This Wrong Turn looks to cover similar territory, but with a new cast. It seems fairly random to reboot a film series that was never really a super huge property, but hey—we're always interested to see how a bold idea pans out.
Release Date: January 26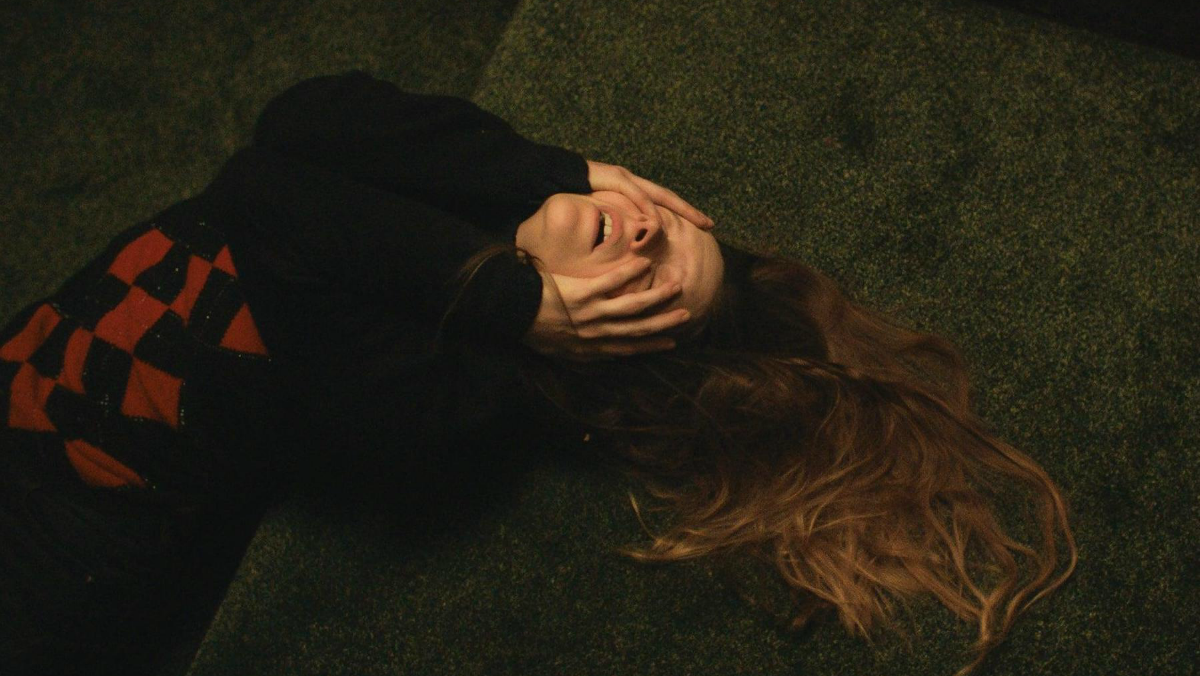 A24
Saint Maud
This A24 horror film showed at a number of festivals in 2019 and 2020, but the pandemic kept it from an official release. Luckily, that appears to be sorted now, and audiences will finally get to watch this utterly transfixing psychological film. Saint Maud follows a devout Catholic hospice nurse named Maud who becomes obsessed with saving the soul of a terminal patient. Fans of The Exorcist should keep their eyes on this one.
Release Date: In select theaters January 29, VOD on February 12
A Nightmare Wakes
The story of how Mary Shelley came to write Frankenstein is an iconic bit of literary history. It's also one we've seen on film plenty of times. But A Nightmare Wakes appears to be something quite different. Yes, it's about Mary Shelley and Frankenstein. But it blends dreamlike psychological elements with the real story. That's a perfect way of digging into the novel and blending it with Shelley lore. We're excited to see the results when the film premieres on Shudder.
Release Date: February 4 exclusively on Shudder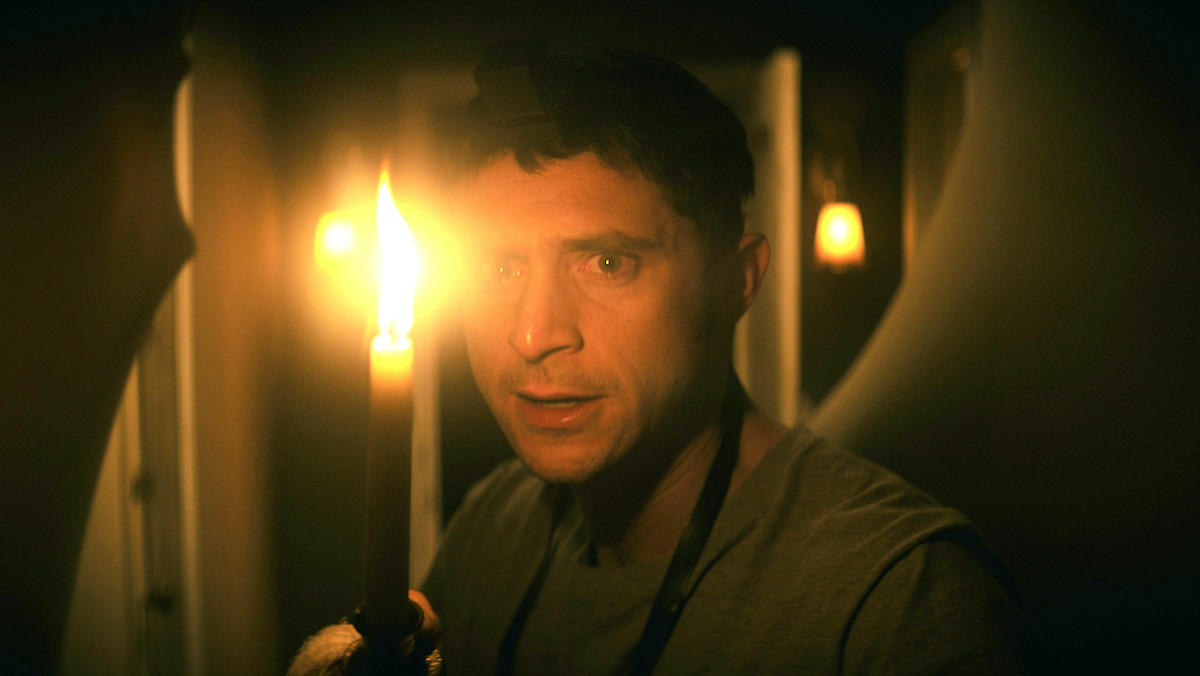 IFC Midnight
The Vigil
Keith Thomas's The Vigil looks to offer a fresh take on the religious horror subgenre. It tells the story of a young man who agrees to fulfill the duties of a "shomer"—the Jewish custom of looking after a dead body over the course of one night. That sounds like the perfect setup for a supernatural horror story, and that appears to be what The Vigil has up its sleeve. This festival hit debuts in 2021 via IFC Midnight.
Release Date: February 26
A Quiet Place Part II
This sequel to John Krasinski's horror hit A Quiet Place was also meant to come out in 2020. We'll see if it was worth the wait. The film follows the Abbott family, lead by matriarch Evelyn (Emily Blunt), who continue their journey to safety in a world where sound attracts murderous invading creatures. Cillian Murphy and Djimon Hounsou join the cast for this outing.
Release Date: April 23
Spiral: From the Book of Saw
Everything about this one sounds weird to us. And also… really intriguing? Chris Rock and Samuel L. Jackson star in the ninth installment of the Saw franchise. It follows a detective (Rock), following in the esteemed footsteps of a police veteran (Jackson), who investigates a series of grisly murders. Soon, he finds himself trapped in the killer's twisted game. Time will tell how this connects to the larger Saw universe and if this gamble was worth it. But again, color us intrigued.
Release Date: May 21
Warner Bros. Pictures
The Conjuring: The Devil Made Me Do It
The Conjuring series follows the fictional accounts of real-life paranormal investigators Ed and Lorraine Warren, played by Patrick Wilson and Vera Farmiga. The films blend "true" events with supernatural fantasy, and are a lot of splashy fun. So of course we're stoked for the next entry. This one is based on the trial of Arne Cheyenne Jackson—the first-known court case in the U.S. where the defense sought to prove innocence based on claims of demonic possession.
Release Date: June 4 in theaters and on HBO Max
The Forever Purge
The Purge films have always felt pretty eerily dystopian. (Especially these last four years.) So we're curious how this sequel—the fifth and final installment—shakes out. It deals with the fallout of a presidential election that abolishes the Purge and a Mexican couple escaping a drug cartel in Texas. Will the topicality of the subject matter pay off? Or will it be a hindrance? We'll find out this summer.
Release Date: July 9
Searchlight Pictures
The Night House
David Bruckner, director of The Ritual and the "Amateur Night" segment of V/H/S, is a horror filmmaker to keep your eye on. Luckily, audiences don't have long to wait before the release of his latest film, The Night House. Rebecca Hall stars as a widow who uncovers disturbing secrets about her recently deceased husband. (You can read our Sundance review of the film here.)
Release Date: July 16
Universal Pictures
Old
We know virtually nothing about M. Night Shyamalan's next horror film, Old. It comes out this summer, it boasts a stellar cast (Eliza Scanlen, Thomasin McKenzie, Alex Wolff, and Ken Leung, to name a few), and it's from the guy who brought us classics like The Sixth Sense and Signs. So naturally, we're very interested. According to Collider, it's based off the French graphic novel Sandcastle. And if that's true, it sounds like we're in for a spooky beachside horror story.
Release Date: July 23
Sony Pictures Releasing
Don't Breathe 2
Don't Breathe was a big horror surprise back in 2016. It was a critically acclaimed sleeper hit, about three friends who break into a blind man's home and find themselves trapped there. A sequel was inevitable, and we finally get one this year. This one follows that blind man, Norman Nordstrom, who's in hiding with a young girl he adopted after a house fire. When she's kidnapped, he's forced to leave his home to save her.
Release Date: August 13
Candyman
This one is probably our most anticipated film on this list. Why? First of all, it's a sequel to the 1992 cult film of the same name. Second, the talent behind it is outstanding. Candyman is directed by Nia DaCosta, produced by Jordan Peele, and stars Watchmen breakout Yahya Abdul-Mateen II. It's set in the gentrified area that was once the Cabrini Green housing project in Chicago. And it traces the lore of the titular killer to the present day. There's a lot going for this film, and we're thrilled that we finally get to watch it in 2021. (Fingers crossed.)
Release Date: August 27
Capcom
Resident Evil
This is another reboot of a beloved and well-worn horror franchise. Based on the video games of the same name, Resident Evil is an origin story set in 1998 that divulges the secrets of the Spencer Mansion and Raccoon City. Fans of the games and the original series will no doubt be anxious to see how this reboot pans out. We'll find out this fall.
Release Date: September 9
Universal Pictures
Halloween Kills
The Halloween franchise is one of the more complicated horror sagas, at least timeline-wise. We won't delve into all of that right now (you can read our handy explainer here), but we are pretty jazzed about Halloween Kills. The film—a direct sequel to the 2018 Halloween—once again stars Jamie Lee Curtis as Laurie Strode. We don't know a ton about the plot just yet, except that Michael Myers is still alive (of course) and on the hunt (duh). We were meant to get this one last October, but it was delayed a year.
Release Date: October 15
Focus Features
Last Night in Soho
Put the words "horror film" and "Edgar Wright" in the same sentence, and we're automatically listening. Which is why we're especially hyped about Last Night in Soho. The film was meant to debut last year, but was pushed to this spring. It stars The Queen's Gambit breakout star Anya Taylor-Joy, along with Thomasin McKenzie and Matt Smith. The film follows a young wannabe fashion designer who mysteriously travels back to 1960s London. But all is not what it appears, because, you know, it's a horror film and all. Edgar Wright is always one to watch, so we expect great things from this one.
Release Date: October 22
Searchlight Pictures
Antlers
Antlers was originally slated for an April, 2020 release. But those were the early days of COVID, so naturally it was pushed. And boy was it pushed. Now, it'll come out a full year and a half later, this October. The film stars Keri Russell and Jesse Plemons as siblings living in Oregon who grow concerned about one of Russell's young students. Turns out, he's keeping some sort of supernatural beast as a pet. That can't be good! The film is produced by Guillermo del Toro. Which, speaking of…
Release Date: October 29
Searchlight Pictures
Nightmare Alley
Another one we really can't be more excited for is Nightmare Alley. It's directed by del Toro, the beloved and Oscar-winning director, who based it off a William Lindsay Gresham novel of the same name. The film will follow a manipulative carny who teams up with a dangerous psychiatrist to wreak havoc. And oh, what a cast. Nighmare Alley stars Bradley Cooper, Cate Blanchett, Willem Dafoe, Toni Collette, Ron Perlman, and Rooney Mara, to name a few. Is it December yet?
Release Date: December 3, 2021
Netflix
Army of the Dead
Director Zack Snyder returns to the zombie genre (after his Dawn of the Dead remake) with this Netflix flick. The movie follows a group of mercenaries plotting to heist a Las Vegas casino in the midst of a zombie outbreak. Dave Bautista and Tig Notaro star. Army of the Dead doesn't have an official release date yet, but it's due out this year.
Release Date: TBD 2021 on Netflix
Warner Bros. Pictures
Malignant
James Wan is one of the biggest names in horror. So of course we're excited for his next project, Malignant. The only problem is… we know almost nothing about this film. It's apparently an entirely original story written, directed, and produced by Wan. It stars Annabelle Wallis, Jake Abel, and McKenna Grace. And it's listed on HBO Max's slate of Warner Bros. releases for 2021. So hopefully we don't have to wait too long to know what this one is about.
Release date: TBD