Halloween and the Jewish holiday Purim have a lot in common. In both cases, celebrators may wear costumes, parade around the neighborhood, and enjoy sweet treats. But Purim doesn't have the spook factor that we so associate with Halloween. Granted, this coming February's observance of the holiday will carry with it an opportunity to work a little fright into the festivities. Below, find the first trailer for The Vigil: an upcoming horror movie built on Jewish custom and demonology.
The trailer introduces us to Yakov, a Jewish man recently estranged from his Hasidic community in Brooklyn, New York. (For those of you who haven't seen Netflix's Unorthodox, this kind of estrangement can be a pretty high-stakes ordeal.) Yakov's particularly rattling case seems to land him with the task of keeping the overnight company of a recently deceased community member. In the Jewish ritual of shemira, an individual must watch over a body between its time of death and burial.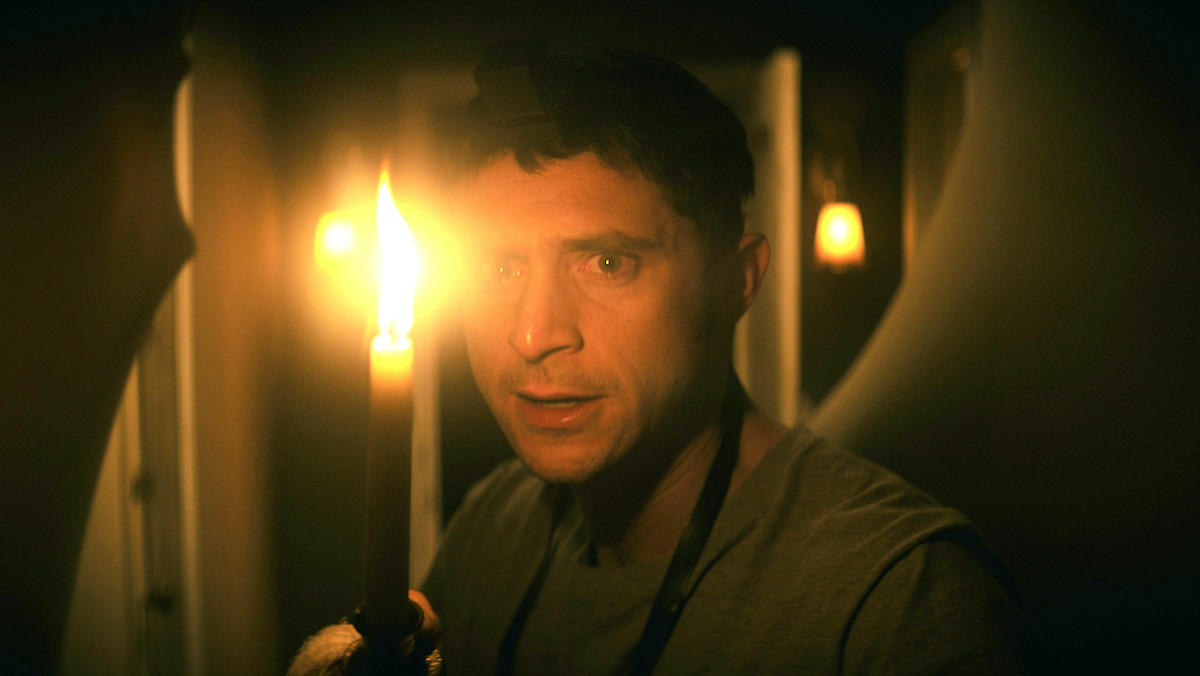 IFC Midnight
Per the Talmud, shemira is organized principally to keep rodents away from the body. However, the tradition has accrued spiritual significance as well; the shomer (or guardian) will often read Bible passages to the deceased to keep them at peace. Unfortunately for Yakov, it looks as though peace will prove a tall order in The Vigil. Some foul spirit—be it the deceased body's or an intruder of yet unknown origin—has entered the picture. No rachmones for our poor hero, it seems.
IFC Midnight
The film comes from director Keith Thomas, a former rabbinical student presently locked to adapt Stephen King's Firestarter. Dave Davis stars as Yakov, a role for which he learned Yiddish.In a statement, Thomas said, "If you've come to the movie for a thrill, I hope you enjoy it and it troubles your sleep. If you've come to it for a glimpse into a cloistered world few secular people know, I'll assure you that it is authentic."
The Vigil releases in select theaters, on Digital Platforms, and on VOD on Feb. 26.