The largest and most expensive LEGO Marvel set ever sold is about to hit stores. The original Hulkbuster suit is now a 21-inch high build out of 4,049 bricks. It requires a battery for the light-up arc reactor in the chest and the repulsors in both hands. No word on if it comes with sleeping gas or jackhammer arms. The $550 set goes on sale November 9, 2022 (or a few days earlier if you sign up for a LEGO VIP account). It includes a Tony Stark minifigure. However, the suit is actually to scale with the 381-piece Iron Man figure (sold separately), which fits into the cockpit.
Click To View Gallery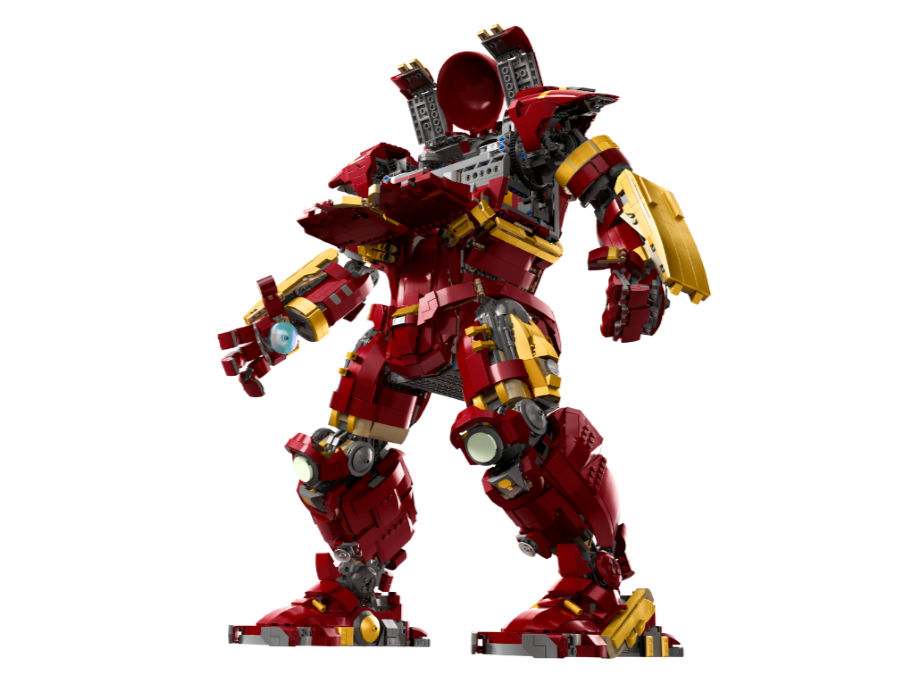 This is Iron Man's Mark XLIV suit from Avengers: Age of Ultron. There's also the later version in the MCU, the Mark XLVIII, a.k.a. Hulkbuster 2.0, is the suit Bruce Banner dons in Avengers: Infinity War and Endgame when he isn't able to Hulk out.
Gizmodo brought this mega-build to our attention. LEGO used to offer other smaller and more affordable versions of the Hulkbuster suit though they all seem to have been retired and are no longer for sale. While it's nowhere near the largest mecha robot in pop culture, the Hulkbuster is LEGO's largest Marvel build to date. But it doesn't even make the top 10 biggest LEGO sets, which includes Star Wars, Harry Potter, and even some real-life builds like the Roman Colosseum and R.M.S. Titanic.
If you're looking for more Marvel LEGO sets, other recent ones include a Black Panther bust, the Sanctum Sanctorum, and a dancing Baby Groot. But beware of spoilers, because some LEGO builds definitely include plot points for upcoming movies!
Melissa is Nerdist's science & technology staff writer. She also moderates "science of" panels at conventions and co-hosts Star Warsologies, a podcast about science and Star Wars. Follow her on Twitter @melissatruth.