In anticipation of the upcoming release of Black Panther: Wakanda Forever, the folks at LEGO are releasing the ultimate collectible honoring the great King T'Challa. Right now via their official online store, you can pre-order this Black Panther build-and-display bust. It stands 18 in. (46 cm) high, and is 16″ (39cm) wide. This one is indeed worthy of Wakanda.
This new LEGO build is a true work of art, and allows the builder to recreate the ceremonial helmet of the protector of Wakanda in reflective black and silver details. Everyone who sees it will want to do the Wakanda Forever salute in its honor. You can see several images of the incredibly detailed LEGO Black Panther display model right here:
Click To View Gallery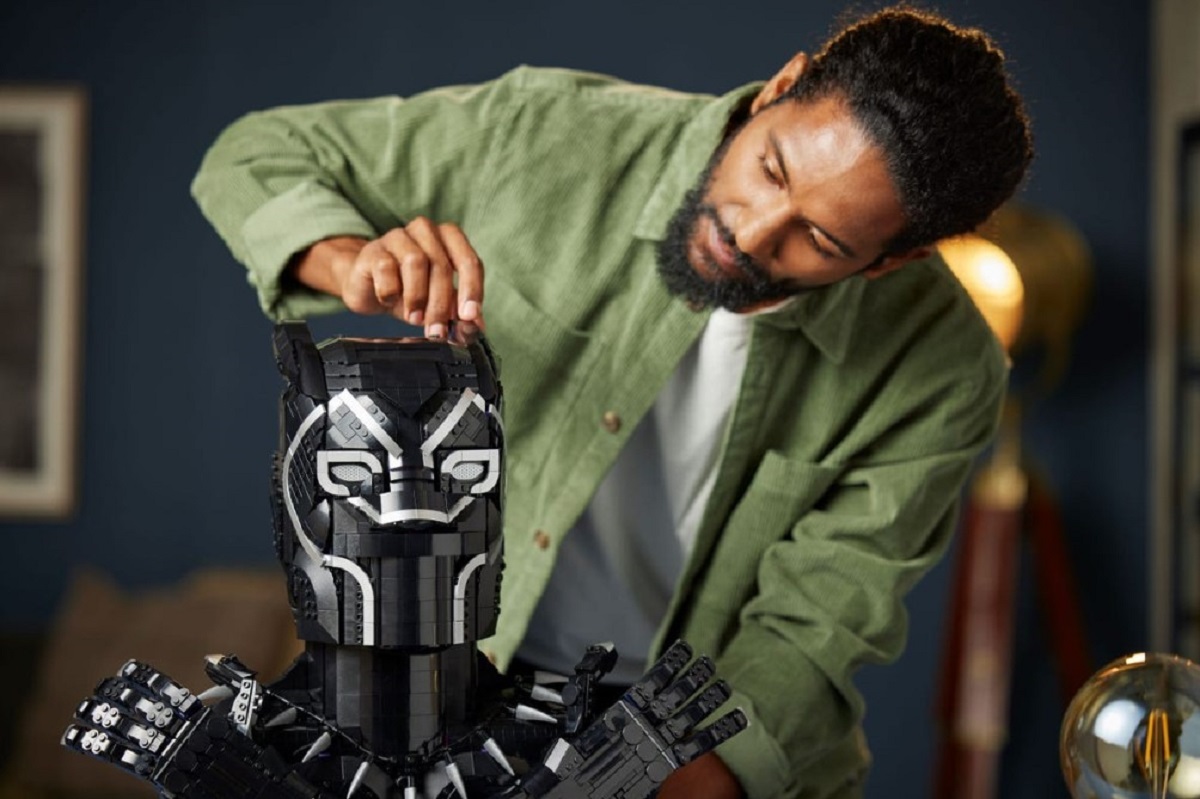 The Black Panther model comes with his powerful necklace that summons the helmet and suit. It also features purple and blue colors that emulate the power of Vibranium. This is the substance unique to Wakanda that powers the suit. Another cool feature is the detachable hands with articulated fingers, so the owner can make a custom display. As with most of the LEGO deluxe models, it comes with a sturdy display base as well. When completed, it really looks like the costume of the ruler of Wakanda, as its proportions are nearly life-size.
This is just the latest amazing LEGO Marvel Cinematic Universe build for the adult collector. Recently, they released an amazing Sanctum Sanctorum set from the Doctor Strange films. Thor's Asgardian hammer Mjölnir also made for an excellent LEGO build. And we've also seen a pretty amazing Iron Man Infinity Gauntlet. Not to mention, the original Infinity Gauntlet of Thanos. Black Panther's bust will make a fine addition to that collection. LEGO fans can create quite the impressive MCU display in their home. The new Black Panther build-and-display set will set you back $349.99, and arrives on October 1.