Lots of superheroes have cool houses. Batman has Wayne Manor. Superman has his Fortress of Solitude. The X-Men have a whole mansion to call home. But perhaps Doctor Stephen Strange has them all beat, thanks to his Sanctum Sanctorum. His townhouse in Greenwich Village, located at 177A Bleecker Street, is home to the largest collection of mystical artifacts on Earth. It also has all kinds of portals to other dimensions and other fun surprises.
And now, MCU fans can have their own LEGO version of the Master of the Mystic Arts' incredible home base displayed proudly in their homes. You can read the official toy description for this amazing build right here, and check out several images below.
A 3-story tribute to Doctor Strange. This 2,708-piece recreation of the Sanctum Sanctorum, the notorious residence of Doctor Strange, incorporates classic scenes from Marvel Studios' Avengers: Infinity War and Doctor Strange in the Multiverse of Madness. The top story houses the museum of mystical collections, the middle section contains the library and at ground-level there are familiar features both inside and out. The set includes 9 iconic minifigures – Doctor Strange, Wong, Iron Man, Spider-Man, Ebony Maw, Master Mordo, Sinister Strange, Dead Strange and The Scarlet Witch – a host of authentic accessories and several customizable elements, which ensure this rewarding project delivers great pleasure long after the construction work has finished.
Click To View Gallery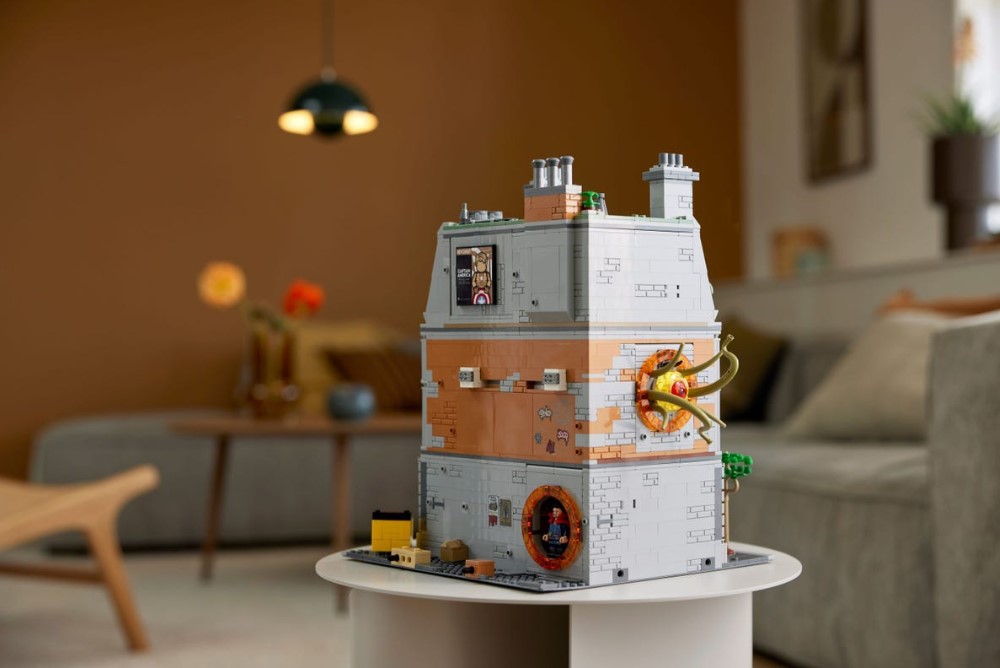 Interesting that the first Doctor Strange movie doesn't have any representation. We wouldn't have minded a few Minifigures of Kaecilius and his Dormammu-worshipping minions. But hey, that's a small complaint in the end. This LEGO set is pretty packed to the gills as it is. The set measures over 12.5 in. (32 cm) high, 12.5 in. (31 cm) wide, and 10.5 in. (26 cm) deep. So there's no way this one doesn't get any attention when you display it in your home. You can pre-order the Sanctum Sanctorum now from the official LEGO site for $249.00.