Love hurts… though not as badly as having your identity stripped away and your body bleached by acid. In DC Universe's Harley Quinn, we get to see the titular anti-heroine unstitch herself and her heart from the Joker in the most cathartic way possible. So if you're mending a broken heart, or just feeling lonely, then you're in luck— Harley Quinn is coming to Syfy, and it's a brutally entertaining series about falling out of love.
Ever since she was first introduced in Batman: The Animated Series, Harley has been defined by her relationship with the Clown Prince of Crime. She started life as a throwaway henchwoman but quickly became a fan fave, finding form in the comics as the most infamous girlfriend in the DC canon. Harley Quinn turns that on its head, beginning with a diabolical break-up that sets the hot pants-wearing heroine on a new path.
It's only in the past few years that Harley Quinn and the Joker's relationship has been looked at with a critical eye. For eons, toxic relationships like theirs have been pushed as passionate rather than dangerous. Harley Quinn rides this advanced cultural reading and rolls with it, dipping the subject in a coating of crude humor and animated ultra-violence to give it a feel unlike any other DC series.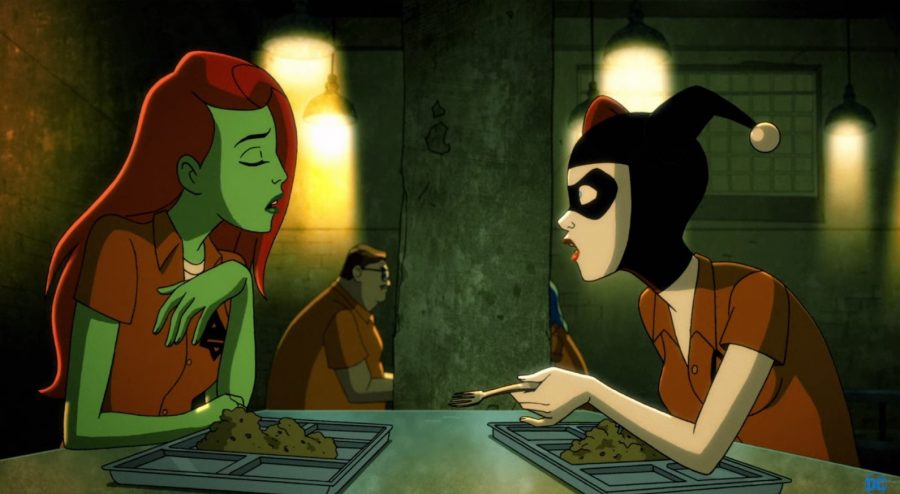 Women rarely get to see themselves at the forefront of adult animation. Rick and Morty, Archer, and Venture Bros, among others, center around men and their ridiculous lives. These shows' main characters are gross, stupid, reckless, and all the more hilarious for it. Harley Quinn, played with R-rated aplomb by Kaley Cuoco, is all of the above, and it feels refreshing to see a woman who is flawed, rude, silly, and violent, and never admonished for it. She's a villain, after all.
Harley's newfound freedom from the Joker is enabled by her Arkham cellmate, Poison Ivy. Lake Bell voices the character and is one of the best parts of the series. For those hoping for the queer romance in which the comics have engaged this pair, we can't promise that. (The creators have hinted that it may happen in the second season, which is currently airing on DC Universe.) For now, Ivy plays a vital role that anyone who has tried to leave (or help a loved one leave) a terrible relationship knows: the loving, long-suffering best friend. Harley and Ivy's journey is key to the success of the series and it feels surprising to see a female friendship so obviously driven by love that also gets to be strained and tested.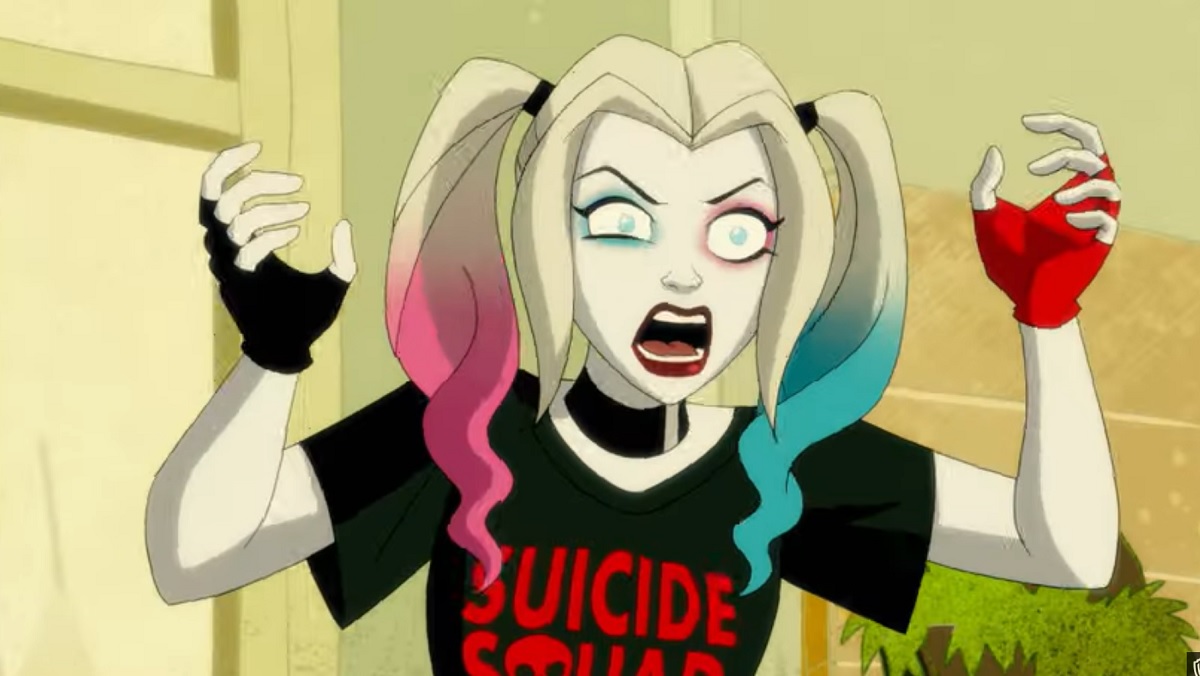 Heartbreak is ugly and painful and often ridiculous, which is why Harley Quinn feels like such a great take on breaking up. There's a fantastical catharsis to Harley's chaotic vengeance, a sadness in her struggle to claim independence, and a dreamlike wish fulfillment in her breaking of the legs and spirit of the people who have hurt her.
The animation team at DC is second to none, rendering the show stunning at every turn whether we're Harley and company are cracking skulls or exploring the grimy streets of Gotham. Batman's home city has long been one of comics' most iconic locales, and in Harley Quinn we get to see the newly single villainess try to make it her proverbial bitch. That means regular appearances from Batman and Jim Gordon, as well as a rotating roster of deep-cut rogues that will impress even the most knowledgable DC fans. Rebounding has never been as fun as when you have 80 years of DC villains to play with.
Whether you're already a fan of Harley and Ivy, or you're just looking for something rude, crude, and full of attitude to sooth your lonely heart, you could do a lot worse than checking out Harley Quinn!
You'll be able to watch Harley Quinn season one on Syfy on Sundays starting May 3.
Feature Image: DC Universe