It's Halloween time again (or Nerdoween time as we say around these nerdy parts) which means horror flicks, a wide array of candies, and, if you have the energy, decorating your home. For decoration inspiration, here's one house in California that has a mind-blowing light show synced with the final piece of dialog and outro song from The Matrix. And it's so good you may awaken to a whole new world of holiday displays.
Laughing Squid picked up on the Halloween light show, which is one of professional light-show installer Tom BetGeorge's latest displays. For those unfamiliar, BetGeorge has a YouTube channel full of these types of home light-show displays. The installer has, for example, created a dazzling Christmas light show using Beethoven's Symphony No. 5. As well as a "Take on Me" tribute light show that should've stuck around for more than a day or two!
Tom BetGeorge
Despite the fact that we've seen tons of BetGeorge's light shows, this one may take the top spot. The light show opens with Neo's famous final words from The Matrix in full. Then it plays up the movie's end-credits song: "Wake Up" by Rage Against the Machine. And as soon as the first light-up pumpkin starts singing with Zack de la Rocha's vocals, there's an explosion of technicolor treats.
Incredibly, even though the whole show is freaking spectacular, it's easy to pick out the best part: the singing pumpkins. There's just something about the menacing winter squashes' singing that makes us want to watch this over and over. Which we have about five times now. (Just like we have with The Matrix!)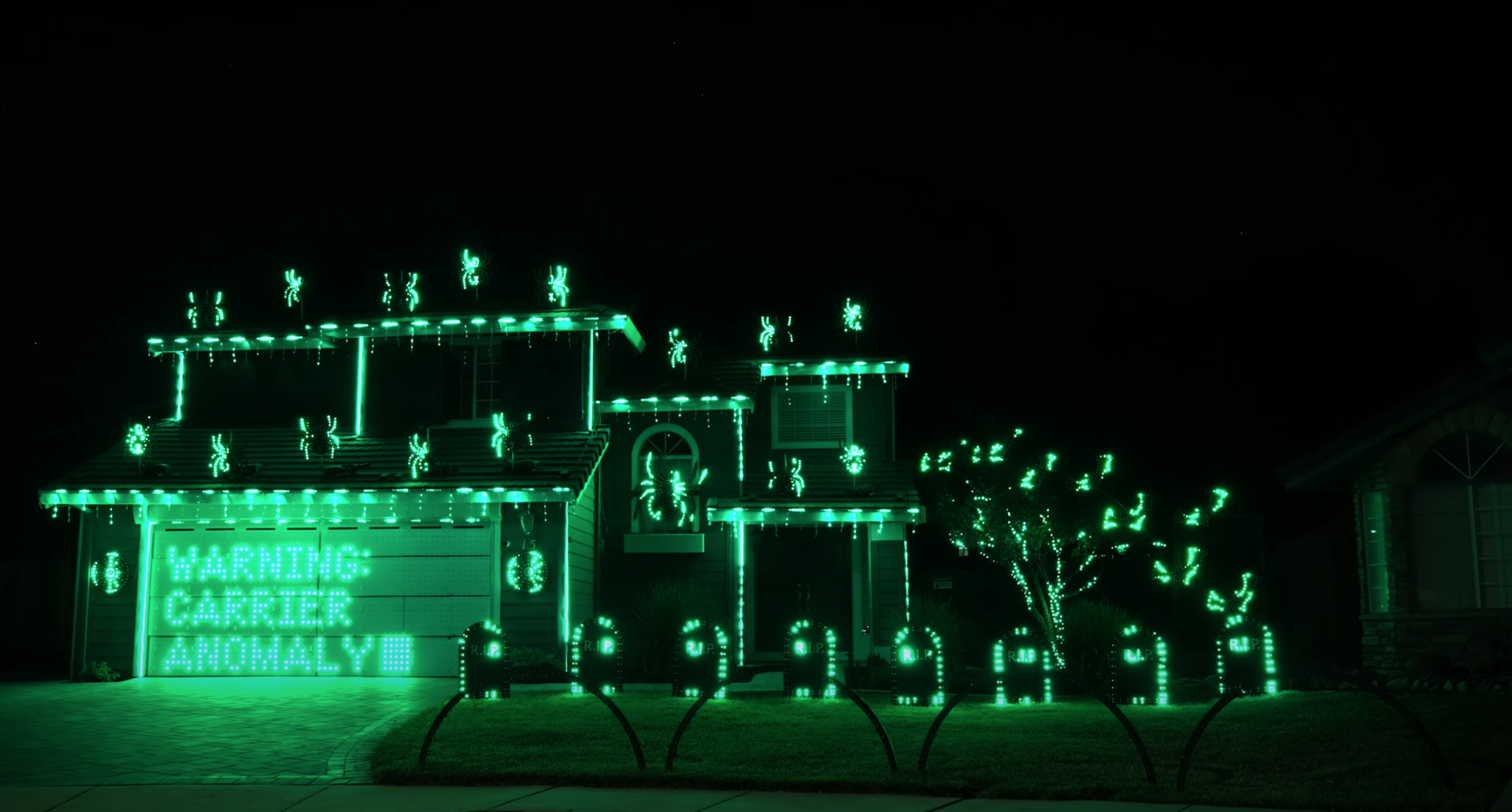 Tom BetGeorge
As with many of his other projects, BetGeorge put this one together as a free event to fundraise for the McHenry House; a family shelter in Tracy, California. Which means if you're in the area, you may want to check out the light show. Because even if it's possible we actually do live in a simulation, this universe of zeroes and ones still really knows how to put on a show!