Hasbro's Marvel Legends line has been killing it lately, having recently revealed a huge 32″ Galactus figure. And now, they are revealing their next wave of 6″ figures, as part of the Hasbro Pulse Fan First Wednesday livestream. Most of this wave centers on Marvel Studios' upcoming What If…? series on Disney+. And a lot of these figures are giving us some details about the upcoming series that we didn't know before. So, for those of you who want to go in totally fresh to What If…?, these action figure reveals might be on the spoiler side. Consider this a warning, True Believers! You can watch the full live stream right here.
Hasbro
Among the What If…? characters in this wave are Captain Carter a.k.a.Peggy Carter if she got the Super Soldier serum; T'Challa as Star Lord; Doctor Strange Supreme; Heist Nebula (who has hair??); Zombie Hunter Spider-Man, who looks like he's wearing Doctor Strange's cloak of Levitation; and Zombie Captain America. Part of this wave also includes a Build-A-Figure, which has pieces to assemble Uatu The Watcher. And the What If…? series even has a Deluxe Hydra Stomper, which is the proto-Iron Man armor that we'll see scrawny Steve Rogers wear on the series.
Hasbro
There are some other cool, non-What If…? figures in this wave that Marvel Legends fans are definitely going to want too. Among them is a Sylvie figure, making this the first time the most chaotic Loki variant has appeared in 6″ plastic form. From the world of the comics, Walgreens will have an exclusive Binary figure, showcasing Carol Danvers in her cosmic form from the early '80s. A '90s-style Tigra of the Avengers is also on its way, as a Fan Channel exclusive along with a Black Hand Ninja army builder. And finally, the Vulture from Spider-Man: Homecoming wings his way in as a Target exclusive. You can see the full selection down below. Pre-orders for these figures begin on July 29.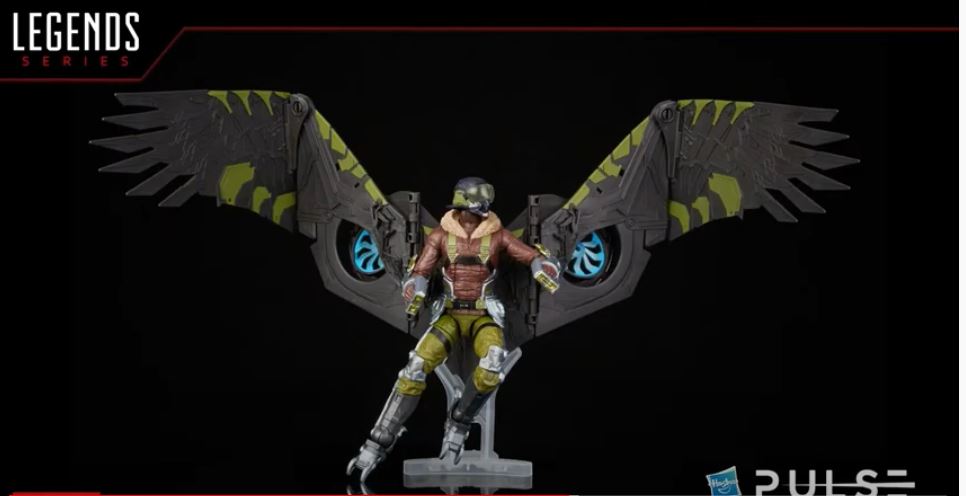 Hasbro