The MCU's newest star didn't have to wait long to get a collectible. His new show hasn't even debuted yet Hasbro already has a toy ready to go. Loki's Owen Wilson is the latest Marvel member to get his very own Legends figure. And the Time Variant Authority's agent Mobius M. Mobius looks ready for his debut.
Hasbro
Hasbro has announced Owen Wilson, one of the stars of the upcoming Disney+ series Loki, is also coming to stores. The new six-inch scale Marvel Legends figure of the mustachioed Mr. Mobius features a realistic likeness of the actor. It also has "multiple points of articulation for posing and display." The figure also includes two accessories. One is a tablet for doing his job. The other is for making sure any Gods of Mischief do theirs. Designed for ages four and up, you can pre-order yours exclusively at Target ($22.99). It will find the time to make it to stores this fall.
Collectors can also keep an eye out for Hasbro's new premium Marvel Legends Series Captain America: The Winter Soldier Stealth Shield. The "highly detailed 1:1 full-scale collector blue and white shield is inspired" by Steve Rogers's gear in The Winter Soldier. While it should make for a nifty cosplay piece, it can also be used in battle. The shield also features adjustable straps. You know, in case you need to fight your mind-controlled super solider best friend you thought died in World War II. (If we had a nickel…)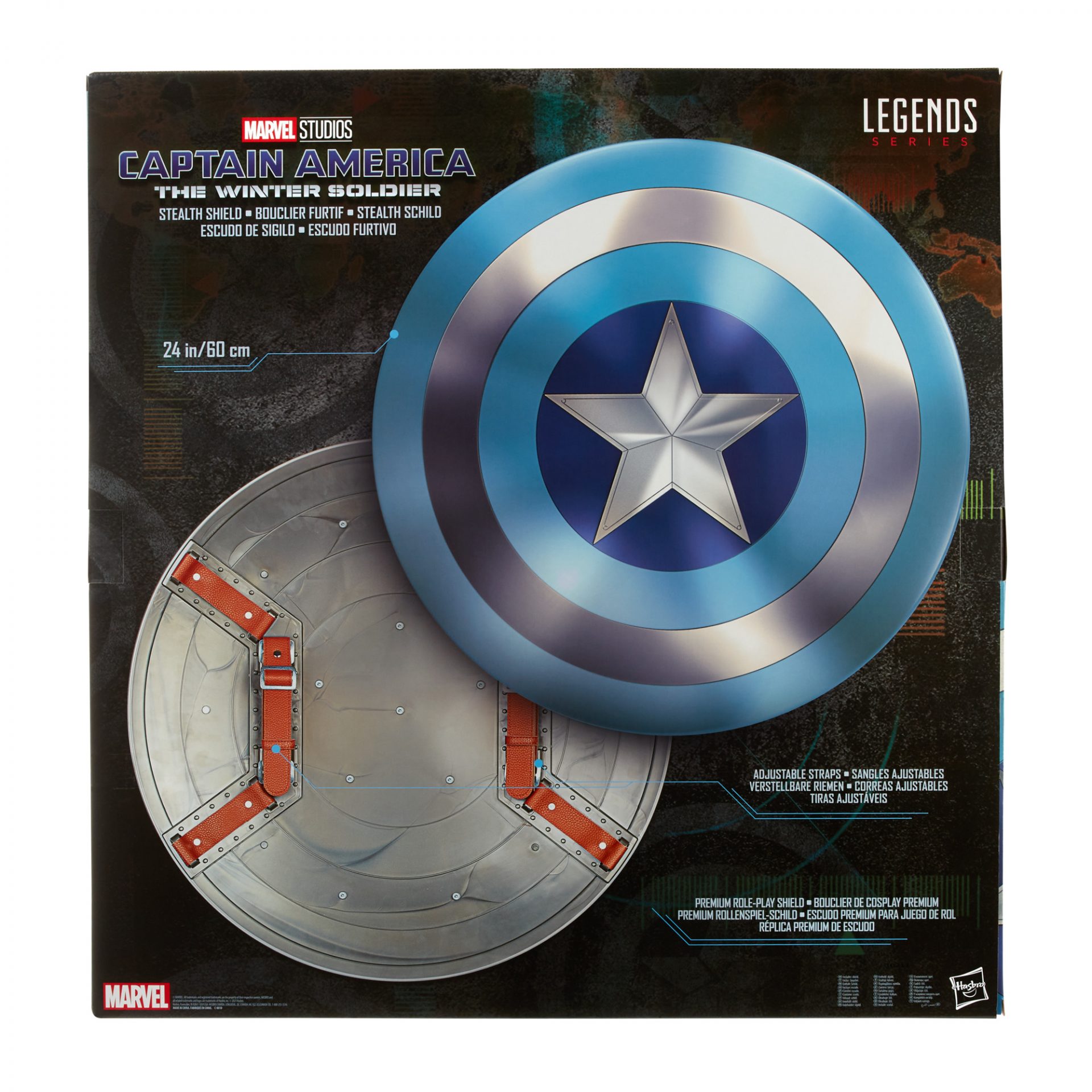 Hasbro
Meant for ages 14 and up, it also arrives in stores this fall. You can pre-order yours ($120.99) at Hasbro Pulse and Amazon.
That might sound like plenty of time. But we don't need to meet Mobius M. Mobius to know why that might not be true. When a trouble-making Asgardian is destroying timelines, who knows how much time any of us really have.