Last year, it was announced that Kevin Smith was spearheading a revival of the classic '80s cartoon He-Man and the Masters of the Universe for Netflix, titled Masters of the Universe: Revelation. This new series would be a direct sequel to the original Filmation animated series, although Netflix is also preparing a CGI reboot of the franchise alongside this one, geared towards younger audiences.
Now, Deadline has revealed the cast for Revelations… and it's chock full of actors from all of your most beloved franchises. This is a voice cast for the ages folks.
Mark Hamill as Skeletor
Lucasfilm
The last Jedi himself, the former Luke Skywalker is leaving the Star Wars galaxy behind to play He-Man's #1 nemesis. Given what he did with the Joker on Batman: The Animated Series, we expect Hamill's take on the cackling, bony bad guy to be legendary.
Chris Wood as He-Man/Prince Adam
Wood is best known for playing the heroic Mon-El of the Legion of Super-Heroes on Supergirl for two seasons. He will be raising his mighty sword aloft and yelling "By the Power of Grayskull!" for this newest iteration of the iconic hero.
Sarah Michelle Gellar as Teela
The Buffy the Vampire Slayer star returns to kicking monster butt as Eternia's captain of the royal guard, Teela.
Lena Headey as Evil-Lyn
HBO
On Game of Thrones, she embodied conniving and evil royalty as Cersei Lannister. Now, she plays the conniving and evil sorceress of Snake Mountain. Can anyone say pitch perfect casting?
Stephen Root as Cringer
Root has an incredibly long resume, but you probably know him best from Office Space, True Blood, and most recently, HBO's Barry. He'll be playing the cowardly green tiger who becomes Battle Cat. Hopefully Cringer's playtoy is a stapler.
Liam Cunningham as Man-at-Arms
Eternia's chief weapons maker—and Prince Adam's best friend and mentor—will be played by another Game of Thrones alumnus, as the former Davos Seaworth joins the cast.
Griffin Newman as Orko
The comic relief of the original series, the little floating mini-wizard from Trolla will be played The Tick's Griffin Newman.
Alicia Silverstone as Queen Marlena
Paramount Pictures
'90s teen icon and Cher Horowitz from Clueless will be playing the Queen of Eternia, who was once an astronaut from Earth. She also happens to be He-Man's mom.
Diedrich Bader as King Randor/Trap Jaw
Bader has become an animation staple, having voiced the Caped Crusader on Batman: The Brave and the Bold. And the literally dozens of other animated characters. He's pulling double duty playing Prince Adam's father and the ruler of Eternia, as well as Skeletor's cyborg henchman Trap Jaw.
Tiffany Smith as Andra
Supernatural and DC Daily's own Tiffany Smith will be playing the part of Andra. For those of you who aren't familiar with this very deep cut He-Man character, she appeared in the '80s Marvel Comics series as a friend of Teela's from her academy days.
Henry Rollins as Tri-Klops
History Channel
The punk rock legend, known for his roles in movies like David Lynch's Lost Highway, is no stranger to animated voice over roles. He's done voice action on shows like Batman Beyond, Teen Titans and The Legend of Korra, and will now be joining Masters of the Universe as Skeletor's three eyed minion Tri-Klops.
Alan Oppenheimer as Moss Man
The man who voiced the original Skeletor in the '80s cartoon—not to mention Man-at-Arms, Cringer, and Mer-Man—comes back to Eternia. Only this time, he be playing the part of Moss Man, the heroic plant warrior who was once every kid's favorite fuzzy action figure.
Susan Eisenberg as the Sorceress
The keeper of Castle Grayskull and He-Man's direct line to its secrets, will be played by the Justice League Unlimited's Wonder Woman Susan Eisenberg. Who also played Diana in several animated films.
Tony Todd as Scare Glow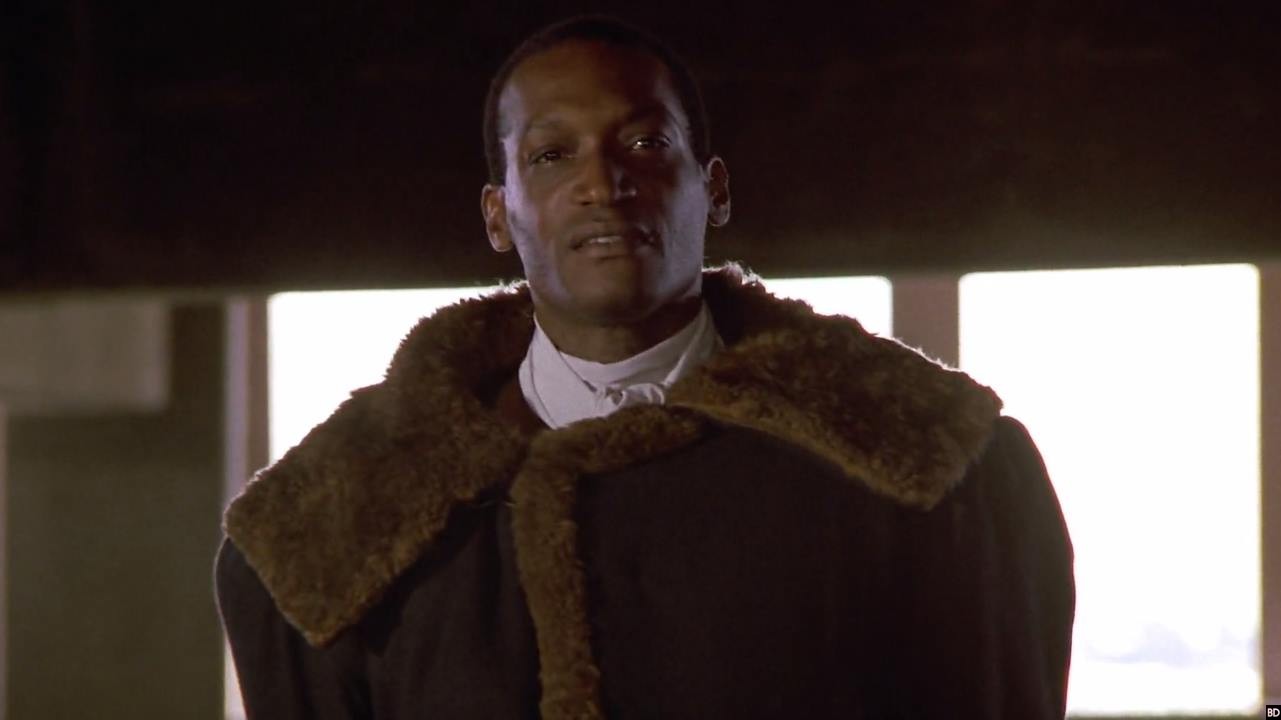 TriStar Pictures
Skeletor wasn't the only evil living skeleton in Eternia. Scare-Glow will appropriately be voiced by none other than the star of Candyman himself, Tony Todd. Make sure not to say "Scare Glow" five times in front of the mirror. The character was a popular action figure, but never appeared before in any animated series.
Justin Long as Roboto
The Galaxy Quest and Jeepers Creepers star has worked with Kevin Smith before on three different films, and reunites with him to play the good guy robot Roboto.
Kevin Michael Richardson as Beast Man
Another voice actor with an incredible resume, Richardson played the Joker on The Batman animated series in the early 2000s, and will now be Skeletor's #1 henchman Beast Man for this series. Which means one animated Joker will be working with another animated Joker. That's the sound of our heads exploding.
Kevin Conroy as Mer-Man
The CW
In another nice twist, the voice of Batman from the classic Batman: The Animated series (and recently Crisis on Infinite Earths) will play one of Skeletor's chief lieutenants, the aquatic Mer-Man. So yes, Batman will be taking orders from the Joker (Mark Hamill). What a world.
Phil LaMarr as He-Ro
The former Green Lantern from Justice League, not to mention MAD TV, Pulp Fiction, and most recently Supergirl, will play another deep cut character. He will play He-Man's magical ancestor He-Ro, a character that was meant to be the centerpiece for a whole wave of toys, just before the Masters of the Universe line got cancelled by Mattel.
Harley Quinn Smith as Ileena
Kevin Smith's daughter, who recently played a Manson girl in Once Upon a Time in Hollywood, will play a character from the classic animated show named Ileena. This warrior character showed up in only one episode of the original cartoon.
Jason Mewes as Stinkor
Dimension Films
Lastly, it wouldn't be a Kevin Smith production without his Mewes. Silent Bob has brought on his Jay, who will play Skeletor's minion who, as his name suggests, stinks.
This voice cast is pretty spectacular, so much so that if they wanted to cast the live-action Masters of the Universe movie with these folks, we are here for it! Masters of the Universe: Revelation is set to debut on Netflix in 2021.
Featured Image: Lucasfilm/The WB/The CW/HBO