Omg! We are totally buggin'! Not because it's finally Fall, even though we are very excited, but because it looks like a new Clueless show is in development. And it sounds super strange and very 2019. According to Deadline CBS TV is developing a reboot centered on Cher's best friend Dionne. In the original film and TV series, Dionne was played by Fox News Contributor Stacey Dash.
Directed by Amy Heckerling, the original Clueless is a teen comedy classic, loosely based around Jane Austen's Emma. It follows Cher (Alicia Silverstone) and Dionne as they traverse their daily life in the wealthy enclave of Beverly Hills. With star early turns from Silverstone, Dash, Paul Rudd, and Britney Murphy Clueless isn't just a super funny entry into the teen canon but it feels like a very specific piece of '90s history. That legacy looks like it might all be about to change; the long-rumored Clueless TV show reboot looks like it's in the works and it's going to be very, very, contemporary.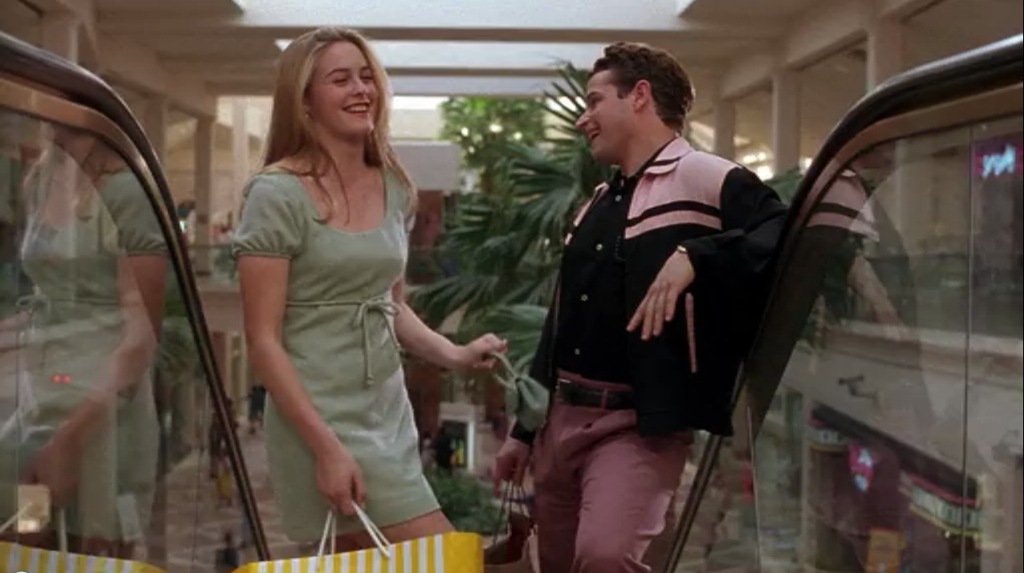 Paramount
The surreal official description for the new series gives a candy-colored explanation of a show that feels like it could only spring forth from 2019.
"Written by Jordan Reddout and Gus Hickey (Will & Grace), the new Clueless — a Mean Girls meets Riverdale meets a Lizzo music video — is also set in high school. It is described as baby pink and bisexual blue-tinted, tiny sunglasses-wearing, oat milk latté and Adderall-fueled look at what happens when the high school Queen Bee (Cher) disappears and her life-long number two (Dionne) steps into Cher's vacant Air Jordans. How does Dionne deal with the pressures of being the new most popular girl in school, while also unraveling the mystery of what happened to her best friend, all in a setting that is uniquely 2020 LA?"
Someone at CBS TV is clearly a big Riverdale fan. This sounds a lot like the Archie-reimagining which has taken television and Hot Topic by storm since it first debuted in 2017. It's also interesting that Deadline notes that "CBS TV Studios is one of the CW's main suppliers; it also has rapidly expanded its streaming portfolio". The trend for darker teen shows has grown ever-steadier with many series like Riverdale, 13 Reasons Why, and Pretty Little Liars all crossing the demographic lines. They bring in bigger audiences than just the teenage demographic the property demands.
It also helps that we're currently in a nostalgia-fueled reboot era. Studios are far more likely to bet on an already proven IP than on a completely original story. Why risk it on a show featuring characters that no one has ever heard of? This is even translating to standard network fare like Stumptown. That new ABC series feels like any other network drama, but it's actually based on a comic. Clueless comes with a massive built-in fanbase and a '90s aesthetic that is incredibly popular right now.
Whether or not the show will actually make it to screens is another question. This isn't the first time that a studio has announced a Clueless show. Either way, we'll have all the bitchin' updates you need right here.
Header Image: Paramount.