Update April 16, 2021:
Though Alfred Molina's role in Spider-Man: No Way Home hasn't been officially confirmed, the actor talked to Variety about filming the upcoming Marvel sequel. He told them going back to the role after 17 years was "very interesting." Molina raised a concern to director Jon Watts about his age, but Watts assuaged his worries. Variety states the actor said:
"My basic physical move as Doc Ock, as the actor, is just this," he said as he glared intensely at the Zoom camera and made a menacing noise. "I just do that a lot, and the arms are doing all the killing and smashing and breaking. I'm just going —" he glared again — "with a kind of mean look on my face.
Original post:
The upcoming third Spider-Man film is getting more and more interesting. After reports that Jamie Foxx was returning as Electro from The Amazing Spider-Man 2, now comes the equally exciting news that Alfred Molina is returning as Doctor Otto Octavius, a.k.a. Doctor Octopus. This news was first rumored on GWW, when Molina was spotted on set in Atlanta. It has now been seemingly confirmed by The Hollywood Reporter.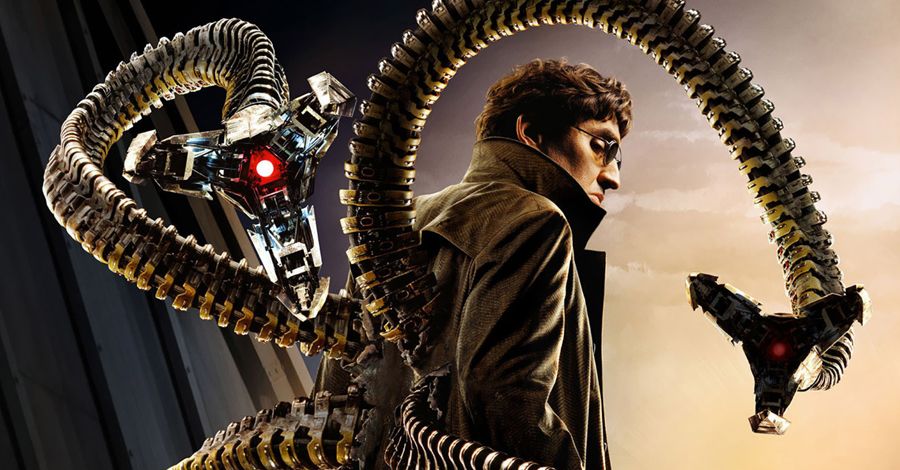 Sony Pictures
Doc Ock was easily the most beloved of all the villains in the original Sam Raimi trilogy, terrorizing Peter Parker in Spider-Man 2. His villainous "birth" scene is one of the greatest in all of superhero film history. For years, he has said he would always be up for returning to the role. And with the Multiverse now in play, everything is possible. It is possible that Molina is playing an MCU version of the character from the Raimi-verse, but the addition of Doctor Strange to the mix suggests Multiversal hijinks are in order.
Another strong possibility is that just like the comics, Doc Ock will be the one who organizes the Sinister Six. We have Electro, Vulture, Scorpion, possibly Mysterio (you know he's not dead dead), and now Otto. That leaves one more spot to fill. Heck, at this point, it could be Venom. Although I am rooting for it to be Kraven the Hunter, who has been rumored for some time now.
Sony Pictures
All that's left now is for those rumors of Tobey Maguire and Andrew Garfield returning as the previous Spider-Men to be true. And if they're coming in, why not just add Miles Morales while you're at it? Yes, it seems like a lot. But in Kevin Feige we trust. Remember how many characters were in Civil War and Avengers: Infinity War and Endgame? If anyone can make it work, it's the folks at Marvel Studios. And we wait with bated breath.
Originally published on December 8, 2020.