One of the most anticipated shows coming this fall is Netflix's Wednesday, which chronicles the adolescent adventures of everyone's favorite member of the Addams Family. The series will showcase the titular Wednesday Addams adjusting to her new "school for outcasts," the Nevermore Academy. The new series is continuing the vibe of the brilliant '90s Addams Family movies. And it also marks the return of director Tim Burton to his Gothic aesthetic.
Now, in a brand new look from Netflix, we go behind the cameras of the new Wednesday series. It features interviews with X star Jenna Ortega, our new Wednesday Addams, as well as Burton and the series' writers. You can watch the full 3-minute featurette down below:
This sneak peek at the series gives us a better look at what the creators have in store. Showrunners Alfred Gough and Miles Millar make certain the audience knows "this isn't a remake or a reboot. This is just a new chapter in Wednesday Addams' life." For the first time in the Addams franchise, Netflix's Wednesday will show us what the Addams children look like as teens. Jenna Ortega explains all the preparation she went through to play Wednesday, including fencing and cello lessons twice a week.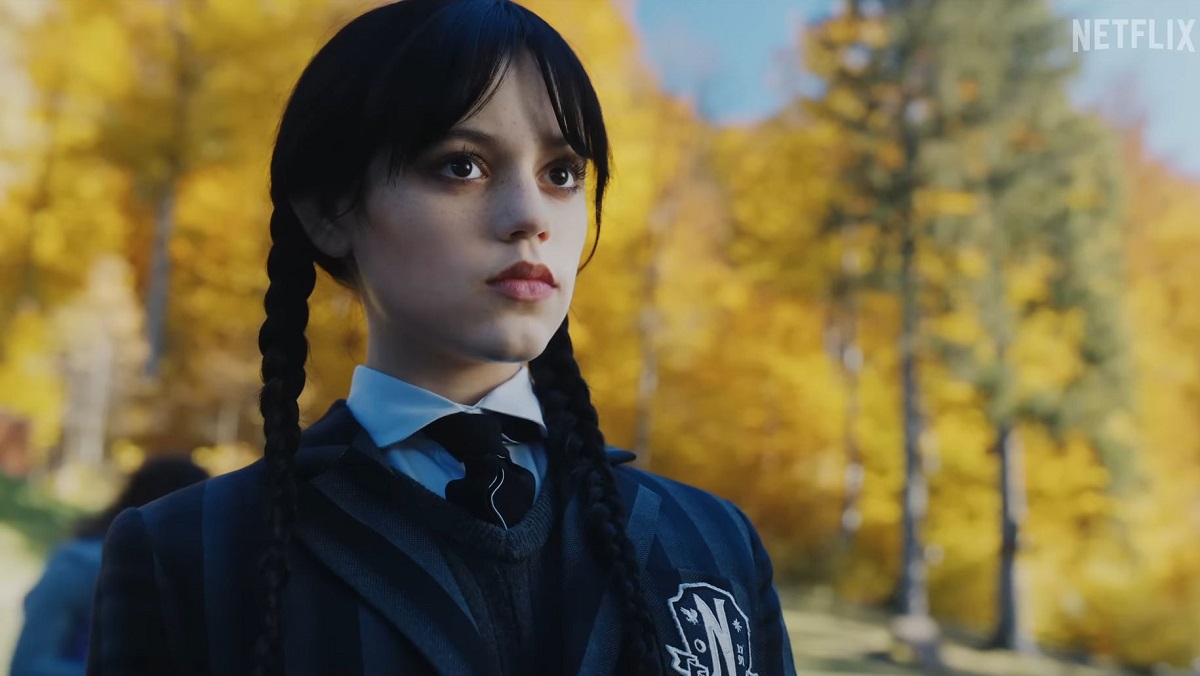 It certainly looks like the Nevermore Academy is the dark and brooding cousin to Xavier's School from X-Men. And as the former showrunners of Smallville, Gough and Millar know all about schools with unusual students. Unlike previous Addams Family projects, Wednesday will have a plot-driven throughline, all about our heroine solving a bizarre murder mystery.
The rest of the cast includes Gwendoline Christie (Principal Larissa Weems), Catherine Zeta-Jones (Morticia Addams), Luis Guzmán (Gomez Addams), and Isaac Ordonez (Pugsley Addams), and original movie Wednesday herself, Christina Ricci as Marilyn Thornhill. Wednesday premieres on Netflix sometime this fall, hopefully in time for Halloween.