We learned last year that Tim Burton was coming to live-action TV with a Netflix series based on The Addams Family. But that wasn't the whole story. Announced officially by Netflix is Wednesday, a new series focusing on a slightly older Wednesday Addams. Directed and produced by Burton himself, Smallville's Al Gough and Miles Millar are returning to TV as the series showrunners. The first season will consist of eight episodes.
Jenna Ortega, who most recently starred in the new Scream movie, will play the titular Wednesday Addams. Meanwhile, Luis Guzman will play Gomez, and Catherine Zeta-Jones will play Morticia. And in an extremely exciting bit of news, an Addams Family alum will star as well. Christina Ricci, who famously played the character in The Addams Family films and continues to unnerve us in Yellowjackets, has joined the cast. According to Deadline, which first shared the news, Ricci's character is under wraps—but she'll be a series regular. Netflix's Geeked Twitter account confirmed Ricci's casting as an "exciting new character."
Here's the official synopsis for Wednesday:
"The series is a sleuthing, supernaturally infused mystery charting Wednesday Addams' years as a student at Nevermore Academy. Wednesday's attempts to master her emerging psychic ability, thwart a monstrous killing spree that has terrorized the local town, and solve the supernatural mystery that embroiled her parents 25 years ago—all while navigating her new and very tangled relationships at Nevermore."
So this sounds very much like Riverdale, but with a Gothy Burton bent. In the Addams Family movies from the '90s, Cristina Ricci as Wednesday was absolutely the biggest scene-stealer. Especially in the superior sequel, Addams Family Values. So it makes sense to focus a series on her. This way, it's not just another take on the Addams clan living in their creepy and kooky mansion.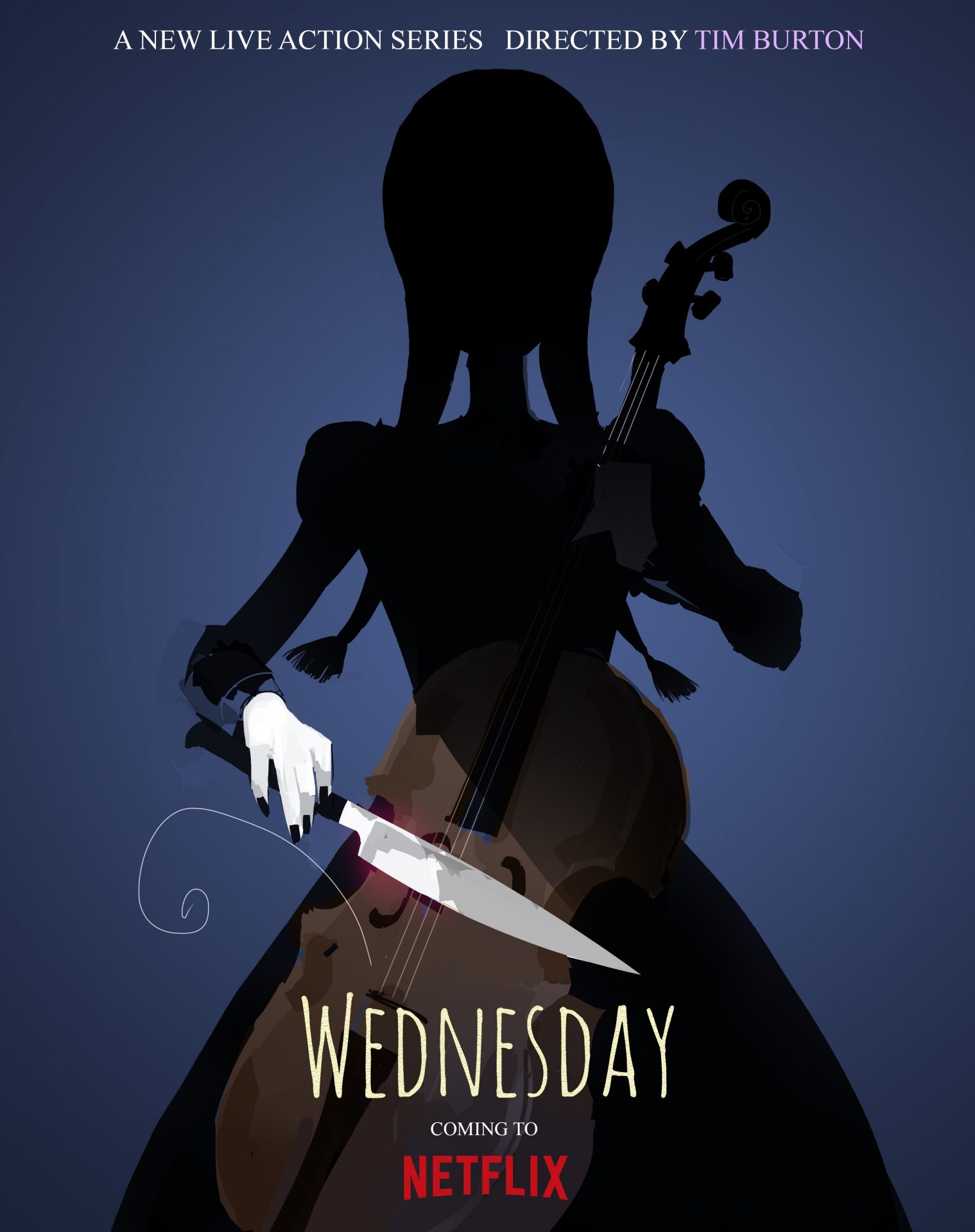 The aforementioned above quartet are joined by quite a cast. Includes Hunter Doohan, Georgie Farmer, Moosa Mostafa, Emma Myers, Naomi J. Ogawa, Joy Sunday, Percy Hynes White, Riki Lindhome, and Jamie McShane. Additionally Game of Thrones alum Gwendoline Christie has joined the cast. Per Deadline, she's playing Larissa Weems, Morticia Addams' nemesis and principal of Nevermore Academy.
Netflix also shared a little more about these ten new characters in a release and on Twitter:
Hunter Doohan will play Tyler Galpin. A townie who strikes up an unlikely friendship with Wednesday Addams. Tyler has a troubled relationship with his father, the local sheriff.

Georgie Farmer will play Ajax Petropolus. A student at Nevermore Academy who also happens to be a Gorgon. Awkward and shy, Ajax is anxious about looking anyone in the eye.

Moosa Mostafa will play Eugene Otinger. One of Nevermore Academy's quirkiest students and president of the school's bee-keeping club.

Emma Myers will play Enid Sinclair. She is Wednesday's sunny and colorful Californian roommate at Nevermore Academy. Enid hails from a pack of San Francisco Werewolves.

Naomi J. Ogawa will play Yoko Tanaka. A vampire with Harajuku-inspired Goth flair and one of the cool kids at Nevermore Academy.

Joy Sunday will play Bianca Barclay. One of Nevermore Academy's most popular students, Bianca descends from a long line of Sirens with a mesmerizing power to persuade.

Percy Hynes White will play Xavier Thorpe. A charismatic and supernaturally artistic Nevermore Academy student, who comes from wealth thanks to his celebrity psychic father.

Riki Lindhome will play Dr. Valerie Kinbott. A local therapist in the sleepy town of Jericho who takes a particular interest in her newest patient Wednesday Addams.

Jamie McShane will play Sheriff Donovan Galpin. Born and bred in Jericho, this Sheriff has always had an issue with Nevermore Academy and a vendetta against former student Gomez Addams.
Wednesday also sees Danny Elfman re-team with Burton. The musician will compose the theme and score episodes throughout the entire season of Wednesday, working alongside composer Chris Bacon. The show looks like it's going to be an incredible adventure, though there's no word yet on when it is supposed to debut. Hopefully, Netflix bucks tradition and drops this series on a Wednesday. It would only be fitting.
Originally published February 17, 2021.