I'm not saying we have a Multiplicity situation on our hands, but I'm not ruling out the possibility there's more than one Josh Gad. Frozen's Olaf always has a million projects going on. Even when it's been hard to do anything. One of his many pandemic past times has included virtually bringing together the casts from some of our favorite movies and franchises. Now he's back with season two of Reunited Apart. And he kicked things off with the stars of Wayne's World, including Mike Myers, Dana Carvey, Tia Carrere, Rob Lowe, and a whole lot more. Like two of the biggest bands of all time. No way?! Yes, way.
The stars of the beloved 1992 film were the latest group to join the quarantine-inspired web series. Gad did need some help from Aerosmith's Steven Tyler and Joe Perry to put them in touch, though. Once they got going, they talked about the inspiration for the characters, bringing it to the screen, and the musical influences on the film.
Josh Gad
In addition to its four leads, Gad also brought on the movie's director and producers. As well as numerous featured members of the cast. That included Alice Cooper, Lara Flynn Boyle, Ed O'Neill and more. But Gad had an even bigger surprise up his virtual sleeve. Queen signed in to talk about the movie's use of "Bohemian Rhapsody." That led to Myers learning that the late, great Freddie Mercury got a chance to see what the movie did to help bring Queen back to an American audience.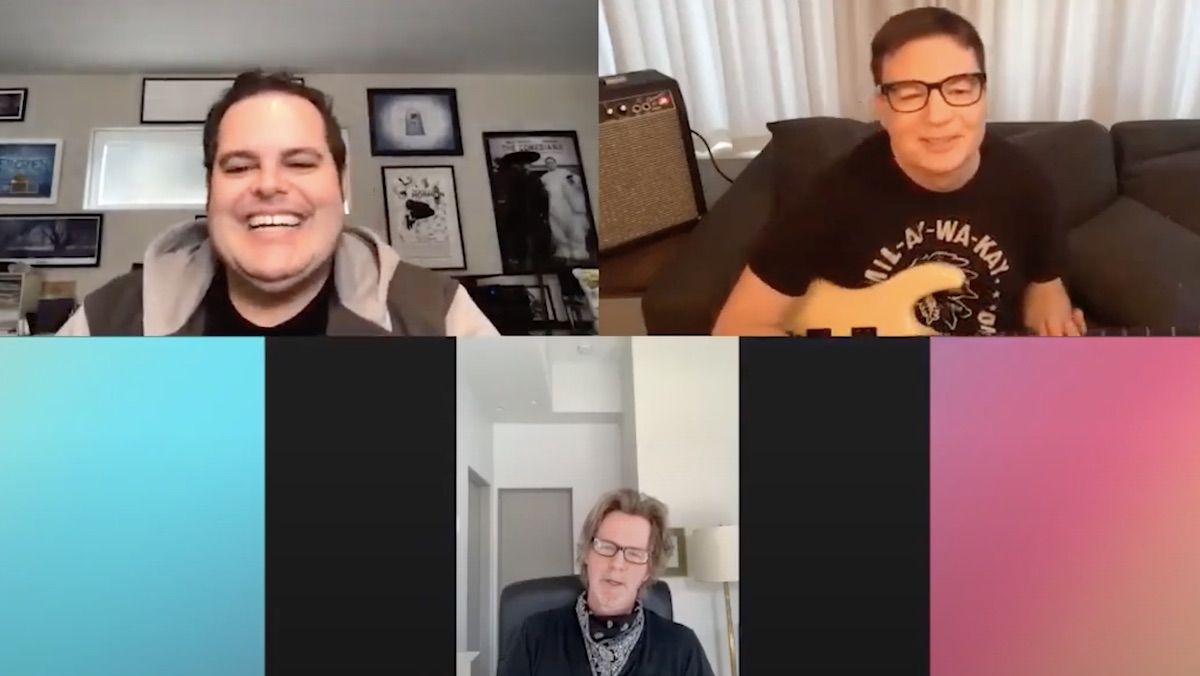 Josh Gad
For a long time such a reunion seemed impossible. Myers and Carvey's problems with each other while making the movie are well-known. But in 2013, they buried the guitar. Now, in 2020, we got a chance to enjoy that reunion thanks to one of the Josh Gads.