We're suckers for a good horror anthology. That's why we're thrilled about Ryan Spindell's The Mortuary Collection. The film hits the horror streaming service Shudder ahead of Halloween, and Nerdist has an exclusive sneak peek. Check out the scene below.
As the description tells us, "Jake (Jacob Elordi) and Sandra (Ema Horvath) make eyes at a fraternity party, but only one knows the true horrors ahead…" And indeed, we get the sense that something isn't quite right from the clip. Sandra seems to literally disappear into a crowd. Jake seems smitten in a way that can only spell trouble. And the whole vibe of this weird frat party seems… off. But how off is it?
Here's the official description for The Mortuary Collection from Shudder:
A young drifter applies for a job at the local mortuary and meets an eccentric mortician who chronicles the strange history of the town through a series of twisted tales, each more terrifying than the last.
Sign us up because that sounds like so much fun. The trailer for the film looks spooky and silly in all the right ways and we also really dig the official poster.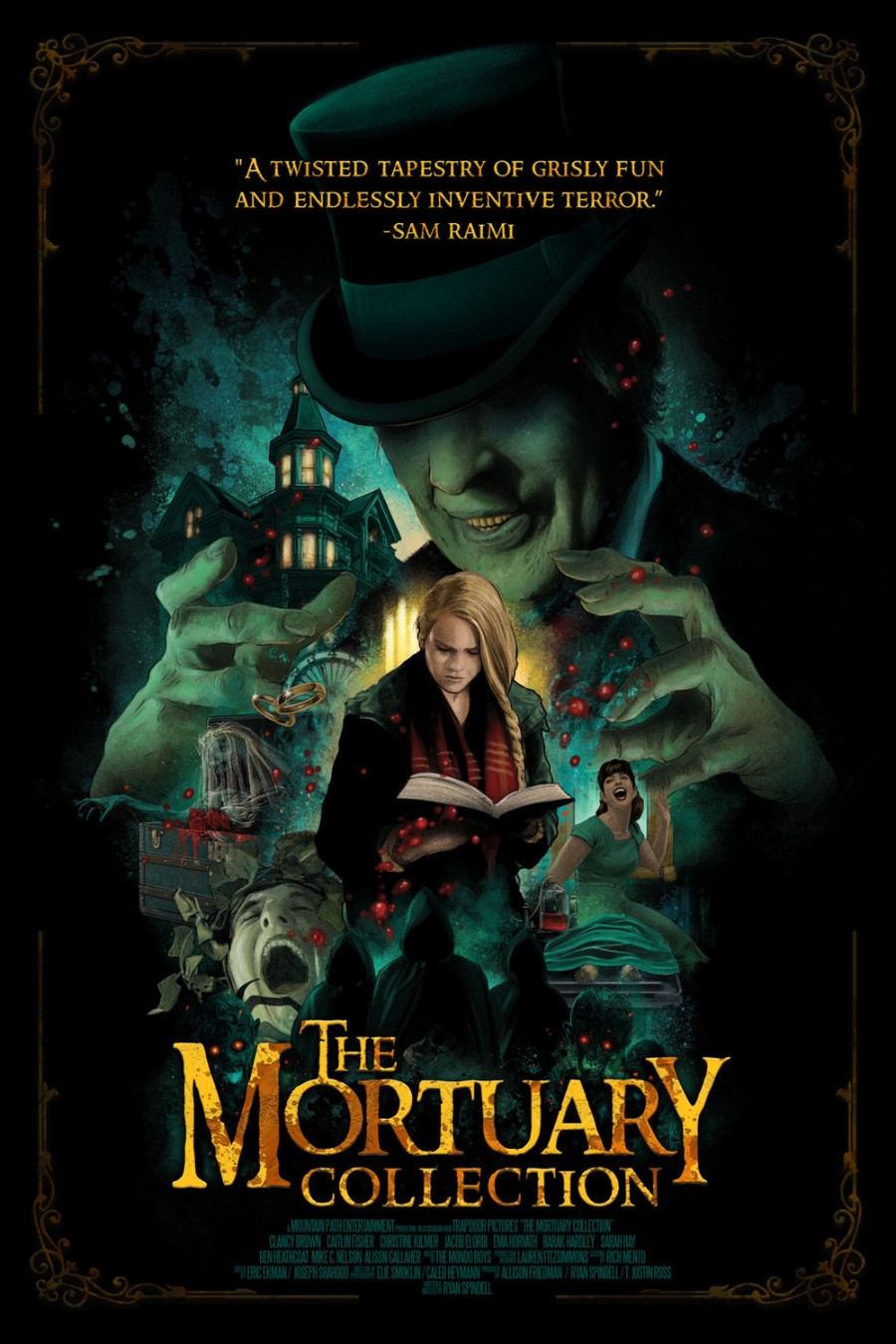 AMC / Shudder
And hey, when you get a seal of approval from Sam Raimi, then you're doing something right!
We're really thrilled with all of the rad original programming Shudder is bringing us this fall. It's a great streaming site for genre fans and one we can't recommend highly enough. If you're looking to stock up your October with frights and scares, be sure to check out their library and start planning your next horror movie binge.
The Mortuary Collection stars Clancy Brown, Caitlin Custer, Barak Hardley, Christine Kilmer, Sara Hay and Jacob Elordi. It arrives on Shudder this October 15, just in time for Halloween.
Featured Image: AMC / Shudder