Many of us hardcore Star Wars fans have at least one piece of merchandise from the saga somewhere in our living quarters. Usually, it's a poster. Or maybe we have a replica lightsaber mounted on a wall. But how about making the galaxy far, far away an actual part of your home furnishings? Now you can, thanks to these amazing Star Wars rugs and doormats from the folks at Ruggable (via Geeks Are Sexy.)
Click To View Gallery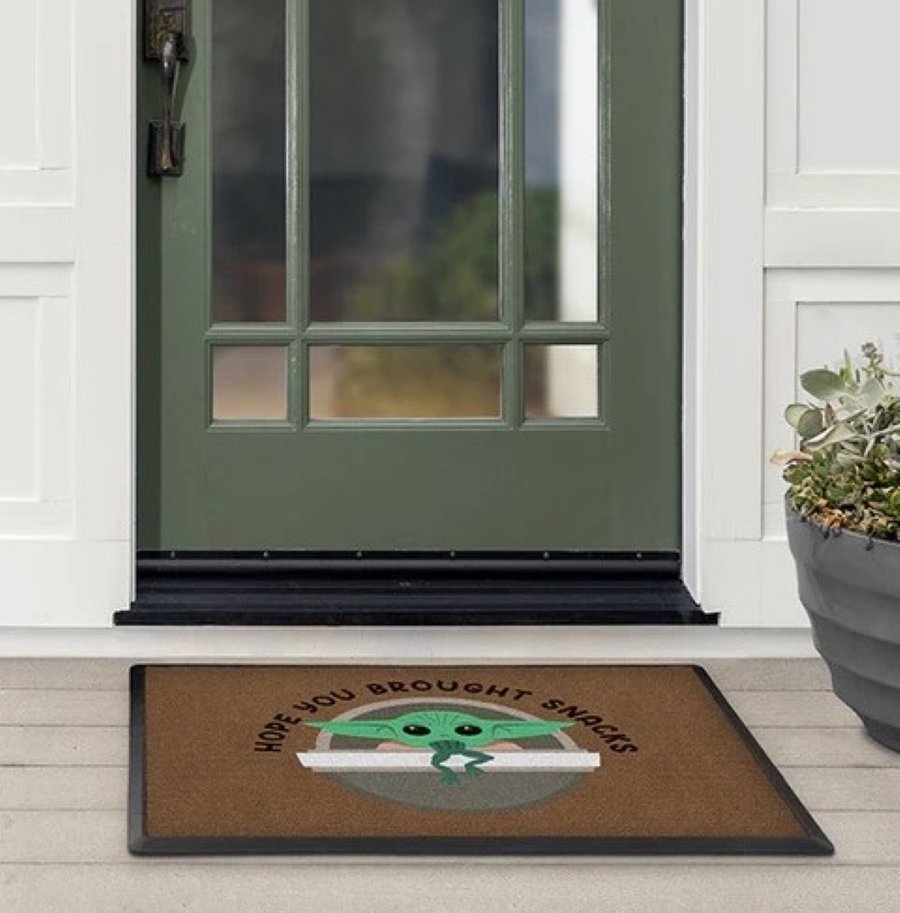 At first glance, the visitor to your home might not even notice the Star Wars of it all on some of the rugs. But with these cool designs, you have a great way to show your love for George Lucas's universe in a classy and tasteful way. These are perfect for someone who is living with a roommate or a partner who is maybe not as big of a nerd as you are about all things pertaining to the Force.
There are 33 Star Wars rugs and doormats in this collection, all featuring iconography from the original trilogy and The Mandalorian. Some are more obviously "Star Wars-y" than others. The "Rogue Squadron" rug looks like just splotches of gray and white at first glance. But upon closer inspection, they are actually a fleet of X-Wing Fighters getting ready for battle. And the "Dark Side Damask Charcoal Rug" has very ornate patterns. They slightly obscure the fact that these are helmets of Darth Vader, Boba Fett, and a Stormtrooper. There's also a Star Wars rug that showcases stylized versions of different worlds within the galaxy.
The price range for these high-quality rugs ranges from $109 to $729, depending on size. They are also all washable, which is very important for any Jedi who has padawans or banthas running around their home (And by that, we mean children and pets). To see the complete collection, be sure to head on over to Ruggable.com.
Originally published September 2, 2020.