Hey Scoob…y fans! It's been twenty years since everyone's favorite Great Dane with an insatiable appetite made the move from animation to live-action. You could celebrate the movie's two-decade anniversary by watching the the 2002 film and its sequel. Preferably while noshing on some killer snacks. Or you could do something even cooler. Celebrate Scooby-Doo by booking a night in the Mystery Machine itself. Matthew Lillard is hosting a special Airbnb listing for three lucky guests who will snag one of the coveted spots to visit Malibu's grooviest van.
Starting at 1:00 p.m. ET on Thursday, June 16, Scooby Doo lovers will have a chance to book an incredible evening. For just $20, three people will get to spend the evening in the Mystery Machine van. Technically listed as a Camper/RV, your stay will come with lots of goodies. That includes:
A virtual greeting from Matthew Lillard where he'll share his "favorite memories with the meddling kids"
Throwbacks to 2002, "including listening to the latest Sugar Ray album on a portable CD player, basking in the glow of a lava lamp and donning Shaggy's signature puka shell necklace"
All-you-can-eat snacks and a dinner selection "featuring all of Shaggy & Scooby's favorite foods (like hot dogs and eggplant burgers)"
Mystery games of whodunits
A late-night re-watch of Scooby-Doo, "complete with popcorn, candy and all the Scooby Snacks that your heart can desire"
An outdoor setup "with enough lounge seating and hammock space for you to vibe out, free from any monsters that might be lurking about"
A concierge to "ensure a comfortable stay for you and your guest – including showing you around and arranging meals"
Click To View Gallery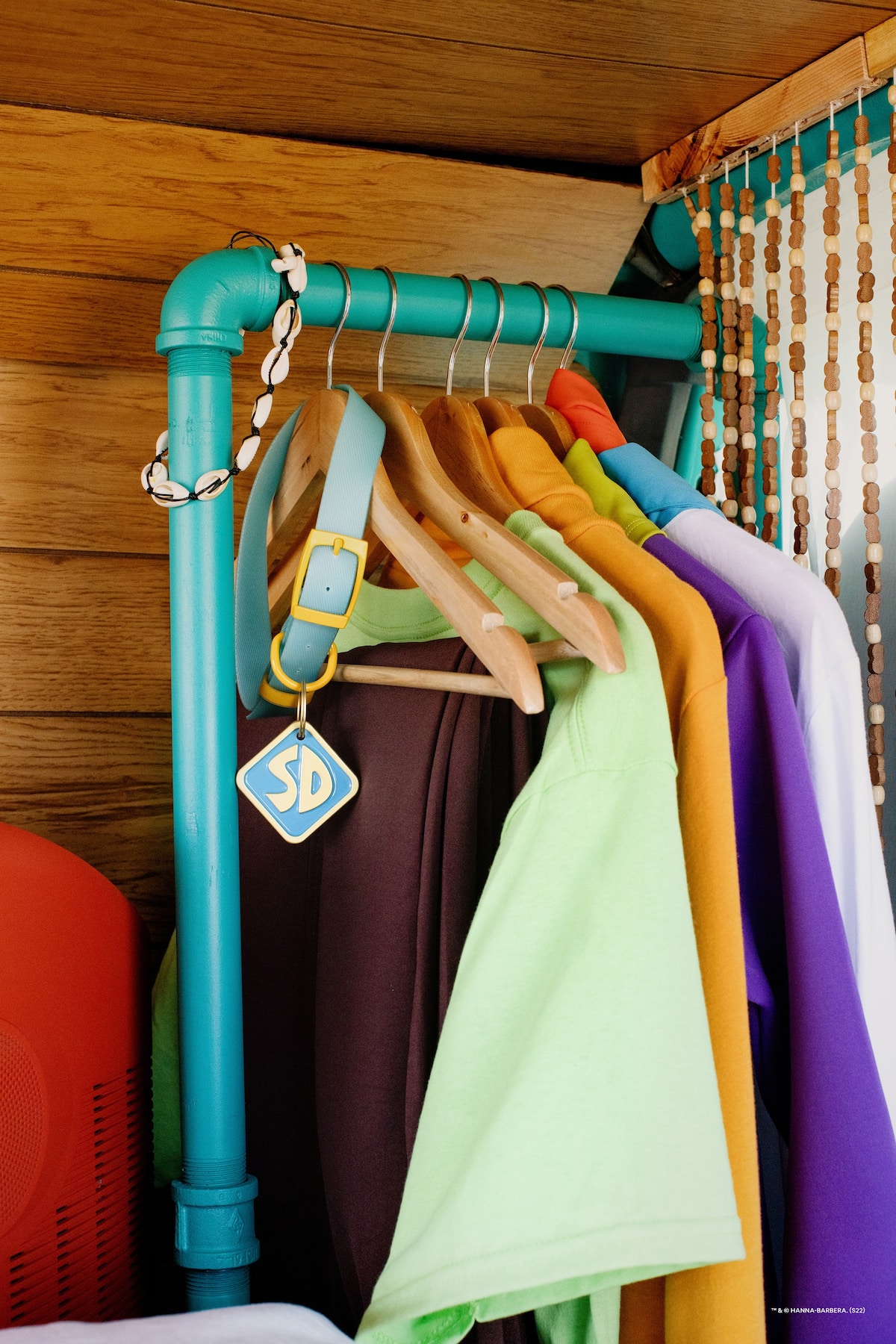 Hopefully that concierge service includes all-night security in case a ghost show up.
The Mystery Machine will be available June 24, 25, and 26. While we imagine a gazillion people will try and book the van, this isn't a contest. Every guest will need to pay their own way to Malibu, California. And, we assume, they will also be responsible for solving any spooky mysteries they deal with during their travels. So it's probably best to re-watch both live-action Scooby Doo movies before you go. It always helps to watch experts on the job.