Keanu Reeves fans—and who isn't a Keanu fan, really—learned in 2019 that Cyberpunk 2077 would feature a character who looks just like him. More Keanu Reeves is a blessing. The CD Projekt Red game will pair Reeves' likeness with the character Johnny Silverhand. But a new commercial for the upcoming game puts aside the fictional character. The actual Keanu Reeves takes the spotlight to show off the world of Night City.
Look, if Keanu is selling it, I'm buying it. Watch:
The Keanu of it all aside, the video highlights the game's incredible graphics and tone. This is a place where you're only a criminal if you get caught. A first-person and open-world RPG, Cyberpunk 2077 is not for the faint of heart. The title received a mature rating from the Entertainment Software Ratings Board (ESRB) for depictions of blood and gore, intense violence—you get the idea. The game's also attracted attention for allowing players to customize every part of their characters, down to genitalia.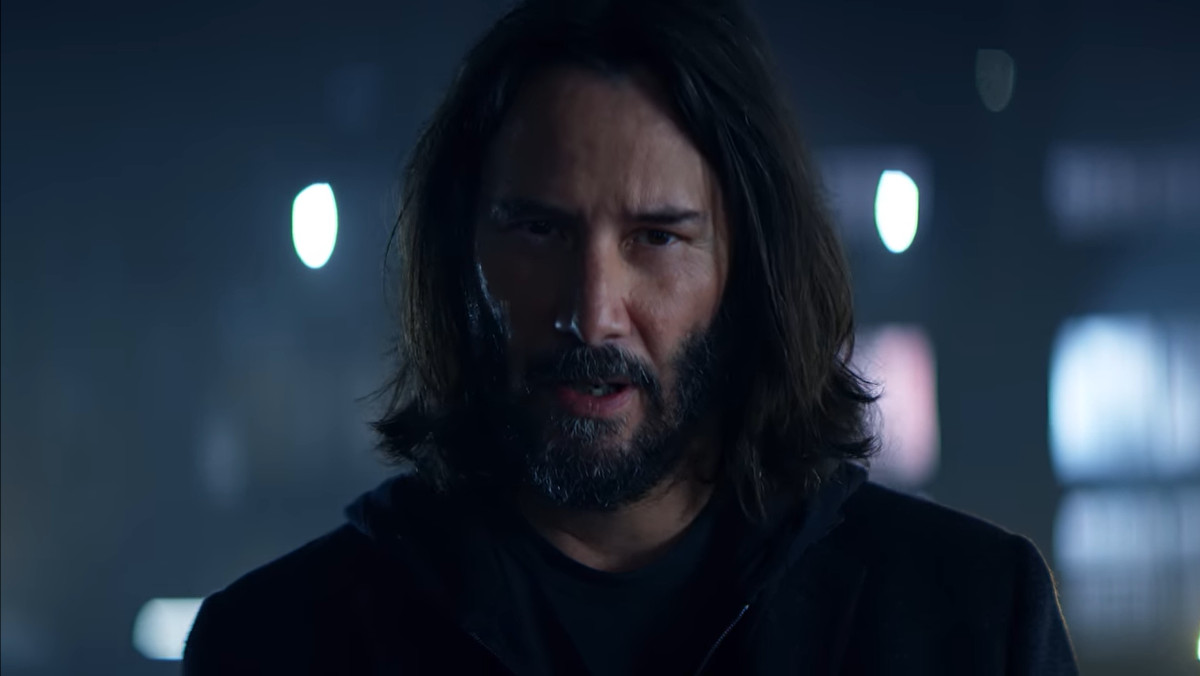 CD Projekt Red
The developer shared gameplay footage for Cyberpunk 2077 in June, so if you want to see a broader look at the story, you should watch it. The narrative follows V, a hired gun, and V features in that gameplay footage. And how does Johnny Silverhand, the character with Keanu's likeness, come into it all? Silverhand has had a part in the whole Cyberpunk series. In Cyberpunk 2077, Silverhand will cross paths with V as he tries to use them to serve his own agenda.
Cyberpunk 2077 will arrive on November 19, 2020 on Xbox One, PlayStation 4, and PC. The game will also be playable on Xbox Series X and PlayStation 5. CD Projekt Red recently received criticism for ordering mandatory six day work weeks ahead of launch. They previously promised they wouldn't force overtime on the project.
Featured Image: CD Projekt Red
Amy Ratcliffe is the Managing Editor for Nerdist and the author of The Jedi Mind, available for pre-order now. Follow her on Twitter and Instagram.