Despite, you know, everything happening in the world, we ended up getting some great movies in 2021. You can see our favorite movies of 2021 here. But it's a new year, which means the whole damn thing starts all over again. More blockbusters, more indie darlings, more chances for something to surprise us. Right now, we only have a basic idea of what movies will come out in 2022. It's entirely possible a lot of these won't see release this year, if Omicron has its way. Still, all things being equal, here are the movies we're most excited for in 2022 (provided it's safe to see them).
Does this mean these are the only movies we're excited about? No, of course not. So do not at me.
Uncharted (Feb 18)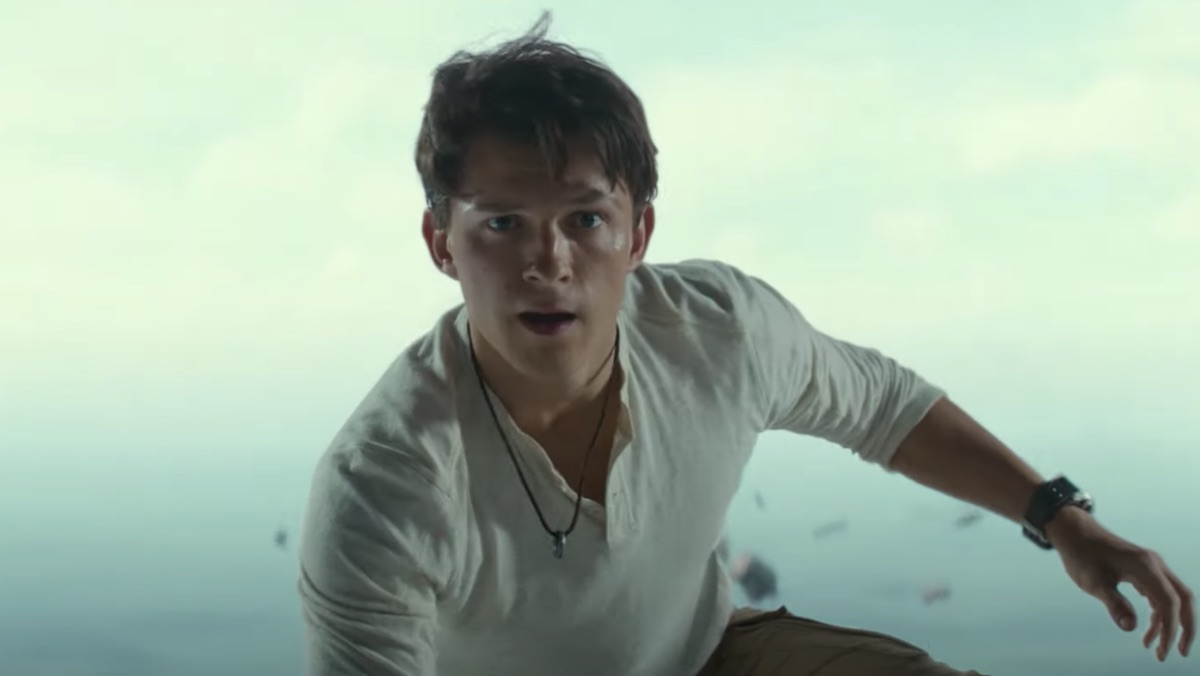 Sonic the Hedgehog and Detective Pikachu proved there actually is a world where video game movies could be good. Those were a hell of a lot of fun. Naughty Dog's Uncharted game series is also a hell of a lot of fun. So we definitely have a modicum of faith that the charisma supernova that is Tom Holland can make the jump-on-things adventures of a young Nathan Drake an enjoyable watch. Those games are pretty much very long movies with button prompts anyway, so they're halfway there.
The Batman (Mar 4)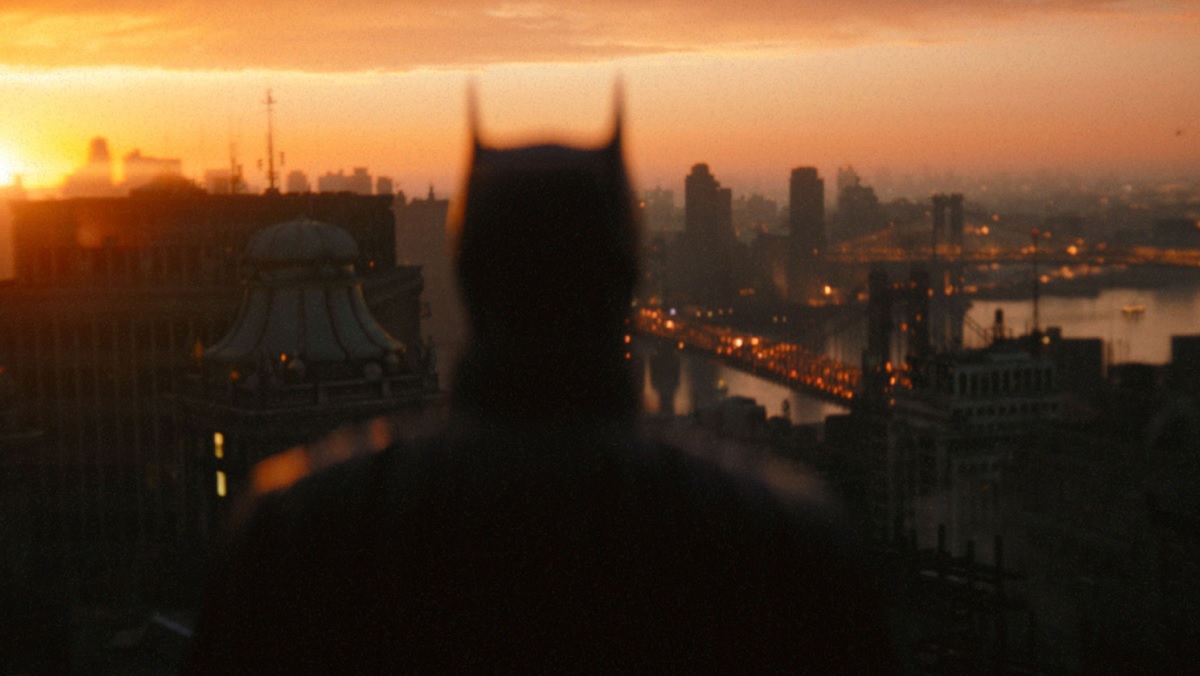 Uhh, maybe you've heard of it?! After the two Planet of the Apes movies from director Matt Reeves, we have very high hopes for his decidedly dark-looking take on the Dark Knight. Is it possible this will be the darkest yet? Lighten up, Bruce! Anyway, despite emo-Batman, the idea of a fully formed Gotham City with the likes of the Penguin, the Riddler, and Catwoman all stalking the night has our fingers twitching in anticipation.
Everything Everywhere All at Once (Mar 25)
The second feature from "The Daniels," meaning Dan Kwan and Daniel Scheinert. Their first was the surprisingly delightful 2016 movie Swiss Army Man. If you don't remember, that's the one where Paul Dano is on a deserted island with Daniel Radcliffe's corpse who is still conscious and has an Inspector Gadget-amount of utility in his rotting body. Like super farts. Anyway, this one looks similarly bizarre but it stars Michelle Yeoh as a woman who can save the world via traversing alternate dimensions. Sounds so very our shit.
The Northman (Apr 22)
After both The Witch and The Lighthouse, we'd see whatever Robert Eggers had up his sleeve next. Luckily, it happens to be a Viking revenge movie starring Alexander Skarsgard and Anya Taylor-Joy. Eggers is going very huge with his third film and we are super jazzed to see his newest take on a bygone, supremely dark age.
All the MCU Movies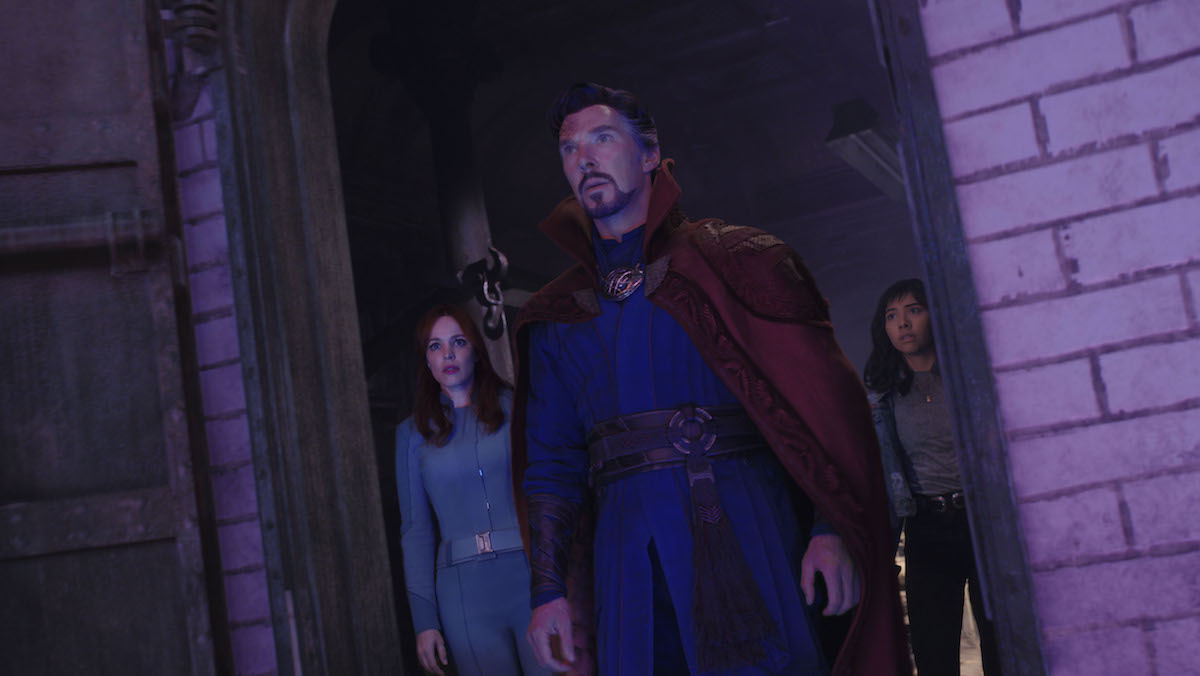 We're legally obligated to say we're excited for the next Marvel Cinematic Universe outings. But I'm gonna be real honest here. Aside from Spider-Man: No Way Home, which had some real feel-goodness about it, I thought the rest of the 2021 MCU movie slate ranged from "meh" to "pretty good." The TV landscape fared far better. However, this year we have Sam Raimi's Doctor Strange in the Multiverse of Madness on May 6, Taika Waititi's Thor: Love and Thunder on July 8, and Ryan Coogler's Black Panther: Wakanda Forever on November 11. The odds of these all being good are way, way better than last year's crop.
Nope (Jul 22)
Jordan Peele's next horror movie. I mean, do we even need to say more than that? He's the most exciting writer-director working today, and he loves some effed up, high-concept horror flicks. We don't even know what it's about yet, but it'll star Daniel Kaluuya, Keke Palmer, and Steven Yuen, and that's kind of all we need to know.
Salem's Lot (Sep 9)
We are still basking in the second Stephen King boom. Though we didn't love It Chapter Two, that was one of the rare horror missteps. (We like to pretend that Dark Tower movie didn't happen.) More and more filmmakers have proven even King's most expansive and unfilmable books could make its way to the screen. So why not add one of King's oldest and most beloved titles to the list? Now, the 1975 novel has found its way to television as miniseries twice before, but we're excited to see how King's town full of vampires can translate to feature films.
Don't Worry Darling (Sep 23)
Olivia Wilde's feature directorial debut, Booksmart, was a fresh, exciting coming-of-age comedy-drama. We absolutely loved it, and it got a ton of positive press when it came out. So based on that, you might think Wilde would tread similar territory this time out. NOPE. Her second movie is a horror-crime-drama set in the 1950s about some shady corporate conspiracy inside a seemingly utopian planned community. And it stars Florence Pugh and Harry Styles. This is going to own so hard.
Mission: Impossible 7 (Sep 30)
Every time there's a new Mission: Impossible movie I think they can't possibly make another good one. And I'm always wrong. The last one, Fallout, was arguably the best one yet. So, you do you, Tom Cruise and Christopher McQuarrie. You do you.
Spider-Man: Across the Spider-Verse (Part One) (Oct 7)
We're definitely not just riding a Spider-high; Into the Spider-Verse is one of the best movies of the past decade, animated or otherwise, about a superhero or otherwise. Just a gorgeous piece of visual entertainment. We've been looking forward to the next installment since the end credits of the first one, so this had better deliver. And we think it will.
Kyle Anderson is the Senior Editor for Nerdist. You can find his film and TV reviews here. Follow him on Twitter!