A new year means many things. But the one that we always get most excited about is new books, and 2022 is no different! After a brilliant year of books in 2021, 2022 is here to blow away the cobwebs with a smorgasbord of new releases. From highly anticipated prequels and sequels to stunning debuts, there's fantasy, sci-fi, and even some literary fiction that we cannot wait to read. So without further ado, let's dig into Nerdist's most anticipated books of (the first half of) 2022!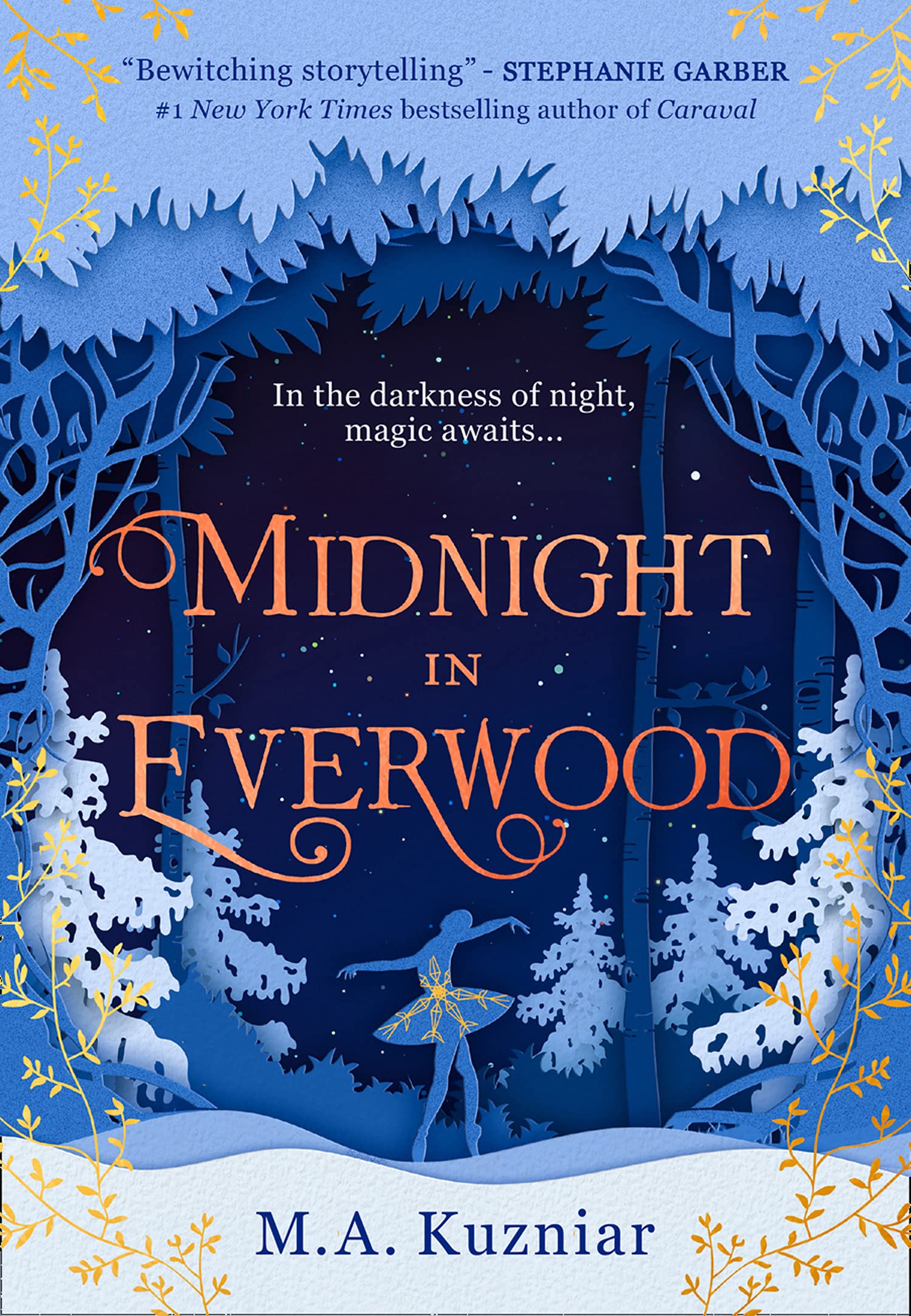 Ever watched, listened to, or read the Nutcracker and thought Drosselmeyer was a bit of a creep? Well, this enchanting and immersive adult fantasy novel is for you. Kuzniar balances a delectable fairytale world with the threat of male violence, in this unbelievably readable take on the classic tale. Here a ballerina, Mariette, lives in the repressive high society of Nottingham in 1906. Her wealthy parents are about to marry her off by her wealthy parents. It's the last thing she wants, but the threat of the sanatorium looms over her desires. And when a strange toymaker moves in next door and begins to insinuate himself into her life, Mariette finds herself swept up into a magical land where nothing is as it seems and danger creeps around every sugar-coated corner.
Goliath by Tochi Onyebuchi (January 25)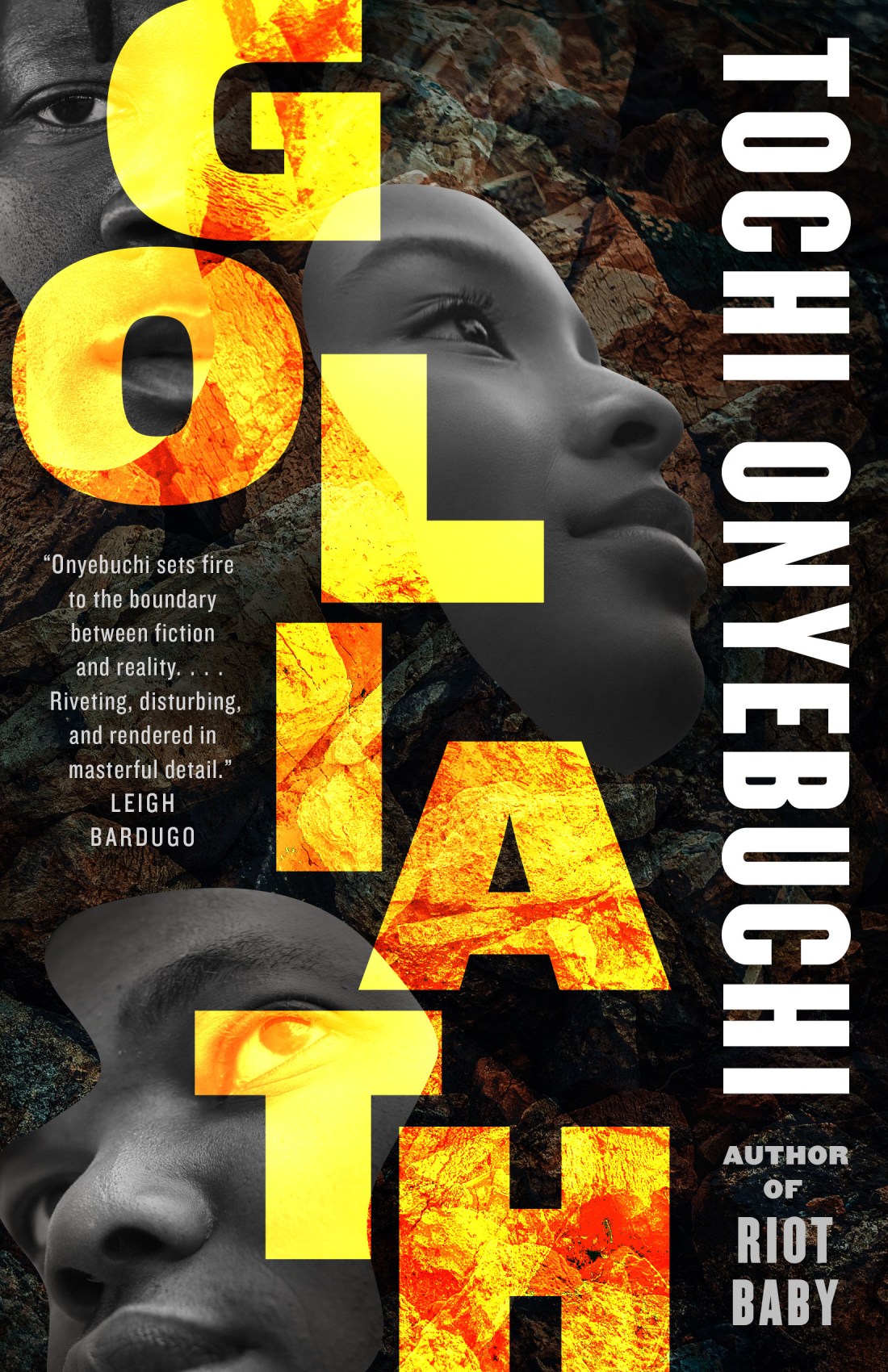 If you read Onyebuchi's debut adult sci-fi novel Riot Baby, then this is likely already high on your must read list for 2022. Set in the not so distant future of 2050, the mostly wealthy citizens have abandoned Earth. Space colonies thrive as those left on the planet struggle for survival. In this vast landscape, Onyebuchi weaves together disparate tales about those living both on Earth and above it. And through those stories we question who gets to be the hero of any history. This is an epic of biblical proportions, the kind of sci-fi storytelling that feels ever more vital.
Fat Chance, Charlie Vega was one of the best releases of 2021. And this year we get another stunning YA release from author Crystal Maldonado. No Filter and Other Lies introduces readers to Max Monroe, a 21-year-old influencer who has it all. Well, seems to have it all. Max is really 16-year-old Kat Sanchez, a normal high school student in Bakersfield. Her fake online life gives her an outlet and lets her connect with people. But when one of her posts goes super viral and gets back to one of the people she's been stealing pictures from, her whole life comes crashing around her. How can she make things right? And is it too late?
Bitter by Akwaeke Emezi (February 15)
Akwaeke Emezi is one of our absolute favorite authors, so we cannot wait for their companion novel to their stunning novel Pet. Returning to the city of Lucille, we meet Bitter. Raised in foster care, Bitter cannot believe it when she's selected to study at Eucalyptus. There she can study around other creative kids in a safe and beautiful space. But outside their walls protests are erupting about the injustices of the city where they live. Can Bitter find a way to be true to herself while helping the revolution? And if she does then what will the cost be? Returning to the transgressive and radical world of Emezi's Pet is just what we need to keep up going in 2022.
In the highly-anticipated follow up to his groundbreaking bestseller Black Leopard, Red Wolf, James continues his Dark Star trilogy and we cannot wait! The Moon Witch Sogolon takes center stage here. Once Tracker's adversary, she's now our narrator. In a smart and unexpected inversion we'll hear the story of the boy who disappeared through her eyes. Throughout the epic tale, Sogolon shares her story. A 177-year-old witch who has feuded, fought, and strived for survival and has even challenged Aesi, the chancellor to the king. This fantastical continuation of James' singular and immersive story has to be read to be believed.
This reimagining of the classic Korean folktale, The Tale of Shim Cheong from author Axie Oh has been tantalizing us ever since we first saw Kuri Huang's utterly unforgettable cover. Since she can remember Mina's hometown has been devastated by terrible storms. In the hopes of appeasing the Sea God, each year her community sacrifices a young beautiful woman to the ocean. But when her brother's beloved is chosen, Mina throws herself into the ocean and finds the Sea God in a strange slumber. Enlisting the help of an enigmatic young man called Shin, she must battle through the spirit realm to save the Sea God and end the storms once and for all.
Lizz Huerta makes her stunning debut with this immersive YA inspired by ancient Mesoamerica. Descended from a long line of seers, Indir holds a rare gift known as the Dreaming Truth. Her position and life seem safe until the King dies. Suddenly, his son wants to erase the Dreamers. It throws Indir into a fight for survival. It's not just her story, though. Saya is a fellow seer, though she's never been trained as a Dreamer. Exploited by her mother for her powers, she begins to realize that her family may not be what they seem. Soon, she's questioning everything she ever knew. You'll have to read the novel to explore just how these two stories collide in this supernatural tale of sisterhood and magic.
If you're looking for something magical to lose yourself in this year, then make sure this one is on your to-read list. Jani lives in the dreary port town of Durc, working in the tannery to keep her and her sister afloat. In her dreams, though, she's free, dreaming of Elsewhere and hoping for something more. That suddenly seems possible when the mystical Hotel Magnifique arrives in town. Myths surround the hotel. It's said to be enchanted. The hotel is most famous for the fact that it mysteriously appears in a new location each day. Jani and her sister immediately interview to join the staff. But once hired they learn the contracts are forever and there's a dark side to the magic of the Hotel Magnifique.
By the Book by Jasmine Guillory (May 3)
Jasmine Guillory is the purveyor of some of our most beloved romance novels. And this year the bestselling author is turning her hand to a Disney classic. Following the delightful If The Shoe Fits by Julie Murphy, Guillory is taking on one of our favorite fairy tales, Beauty and the Beast. There are no towering gargoyles and terrifying monsters here, though. Instead, this contemporary reimagining centers on Isabelle, a young Black editorial assistant desperate to get the promotion she deserves. Taking on the unenviable task of trying to get a beastly author to deliver his manuscript, she heads to his Santa Monica mansion. And as the pair begin to work together on the book, they realize there may be something there that wasn't there before.
Nightcrawling by Leila Mottley (April 26)
One of the most eagerly anticipated novels of the year, Leila Mottley's debut has us on pins and needles waiting for a copy. Nightcrawling introduces readers into Kiera's world. She and her brother Marcus live in Oakland, struggling to get by. While her brother dreams of rap stardom, Kiera feels more concerned about paying the rent. And one night she has a chance encounter that leads her into the world of nightcrawling. While it enables her to keep her brother and their young vulnerable neighbor safe and fed, her world fractures. She's named as a key witness into a massive scandal in the Oakland Police Department. The 2018 Oakland Youth Poet Laureate has already established herself as a powerhouse writer, and her debut novel looks to cement that fact and bring her talents to an entirely new audience.
From the author of the brilliant Little Red Riding Hood reimagining What Big Teeth comes a new duology set in a dark and magical new world. River City was once a thriving magical land run by witches in support of the King. Now government runs the crumbling city, made up predominantly of the sprawling hospital and college. In the midst of this fallen society, four young queer people try to survive, not realizing that they've been selected for something bigger. Soon they're a part of a drastic and dangerous conspiracy that could put them all in grave danger. Not only can we not wait for this dark and devastating fantasy tale, but we love the promise that this is a story about "how it is possible to be queer and turn out just fine."
Godslayers by Zoe Hana Mikuta (June 28)
We were massive fans of Mikuta's debut novel Gearbreakers, and we're very excited to say that our queer chaos babies are back in the sequel Godslayers later this year. Following on from the epic conclusion of the first novel, we rejoin the Gearbreakers on the run after their bloody uprising. Now the last Zenith hunts the group of young rebels. Our two heroes have been split apart; Eris trapped and held prisoner, and Sona brainwashed to believe that her love and one time ally is now her mortal enemy. This is the kind of sci-fi that will break your heart and obsess your brain. If you haven't read Gearbreakers yet make sure to before the sequel hits.
In Nagalok, a subterranean spirit realm, a young woman named Tanvi works as a dream runner. Her only role in life is to harvest mortal dreams to nourish the naga court. But this wasn't always her life. In fact, years before she was a human child on Earth. Although, like the rest of the dream runners that fact has been erased from her memories. Her life changes when she begins to remember her world before, and in her panic she turns to the only mortal who can help her: Venkat, a powerful apprentice who knows more about the dream runners than anyone. This ambitious, sweeping tale based on Indian epic literature is one of our most anticipated reads.