A Knives Out sequel is officially in the works and we couldn't be more excited. We're huge fans of writer/director Rian Johnson's sleepy whodunnit, which is both a fun play on a classic genre and a searing political and class commentary. The hit film landed Johnson his first Oscar nomination for Best Original Screenplay and was one of the most talked-about movies of 2019. It's also perfectly ripe to spawn an entire franchise around central detective Benoit Blanc, played by Daniel Craig.
This week, the official Knives Out Twitter account had fun with followers, prompting them to come up with a title for the recently announced sequel. Inspired by their post, we decided to take it a step further and come up with an entire dream cast for the project. First, we asked for your answers on Twitter.
Who do you want to see in Knives Out 2? ?️⤵️ pic.twitter.com/3ezE2MkdYi

— Nerdist (@nerdist) February 6, 2020
And here all of our picks for who we'd love to see in a Knives Out sequel. (There are a lot of answers in common!)
Bleecker Street
Adam Driver
Who wouldn't want a reunion of Logan Lucky stars Craig and Driver? Apart from bringing these two talented beefcakes back together on the big screen, the move would also reunite Driver and director Rian Johnson, who previously collaborated on Star Wars: The Last Jedi. It's clear from behind-the-scenes interviews that Driver really gelled with Johnson, and the two have spent a lot of time together recently as they celebrated their mutual Oscar nominations.
Driver is one of the most in-demand actors of his generation, so it's a no-brainer to put him in a Knives Out sequel. He'd fulfill the Chris Evans "hunky franchise star" quota while also bringing his madcap energy and talent to the material. We'd love to see him as a swooner with a secret, the sort of character you'd fall in love with and who'd cut your throat in one fell swoop. If anyone can sell a rascal like that, it's Driver.
Facebook Watch
Kelly Marie Tran
Speaking of The Last Jedi, fans have also been clamoring for a Kelly Marie Tran/Rian Johnson reunion. He plucked the actress from obscurity for the role of Rose Tico, and it'd be great to see him right another role for the young actress as he's clearly a fan of her talent and screen presence. She'd be great as a female lead in the Ana de Armas vein, although we're itching to see her bad side. Maybe she could play the Bonnie to Driver's Clyde, a pair of swindlers and criminals who get on the wrong side of Blanc.
HBO
Ben Mendelsohn
Johnson filled the first Knives Out film with a cadre of talented character actors, like Don Johnson and Michael Shannon, and we'd love to see him continue that streak with the sequel. Who better than a scenery chewer like Ben Mendelsohn, who's currently doing incredible work as a grieving detective on HBO's The Outsider? He's another actor with incredible grit and range. (He's also another Star Wars actor, although we promise this is a coincidence and not a trend.)
Mendelsohn would be fantastic as a grisly, grumpy patriarch with some sort of interesting and character-defining gimmick. Give him a mustache and a pipe, or a crazy hairdo, or something else that would totally ridiculous on anyone else but right at home on a tremendous actor like Mendelsohn.
20th Century Fox
Cynthia Erivo
Speaking of The Outsider, Mendelsohn's costar on that series, Cynthia Erivo, would be another fantastic addition to the Knives Out universe. We already know she can pull her weight in a giant ensemble (see also: Bad Times at the El Royale and Widows), and that she's capable of awards-caliber acting (she was just nominated for an Oscar for her role in Harriet).
We think she's fully capable of playing a sadistic, evil character, and it'd be great to see her in a lead villain role—perhaps the big bad of the sequel! A wealthy, well-dressed woman on a cruise ship who's secretly running a crime scheme, perhaps? The ship element would be in keeping with the Agatha Christie inspiration.
Netflix
Jane Fonda
This beloved actress would also be a fun additional to the world of Knives Out, and we know Johnson loves his legends. Imagine her hamming up scenes with a fantastic wardrobe and plenty of barbs. We could see her in a role like Jamie Lee Curtis' in the first film, a smaller role but one that comes with a punch. Maybe she's involved in Cynthia Erivo's business, or plotting something on the sidelines herself. She'd also be great as Driver's mother, the matriarch of a family prone to hoodwinking.
Screen Gems
Danny Glover
Glover is another legendary actor who works great in any genre. Whether he's serving up fun action in the Lethal Weapon movies or breaking your heard in The Royal Tenenbaums, he can make you a range of emotions at the drop of a hat. We'd love to see him as a seemingly innocent character who is the secret to unlocking the whole grand mystery of the sequel. Did he observe something going on with the crime ring, witness some Bonnie and Clyde badness, or merely wind up in the right place at the right time? Anything can happen in our Knives Out sequel.
Sony Pictures
Julia Butters
What's an ensemble movie without a cute kid? Julia Butters stole her scenes in Once Upon a Time… In Hollywood, and had us itching to see her in more projects. She'd be fantastic as a minor player in a Knives Out sequel. Give her a ton of dialogue, a little bit of mystery, a little bit of cutesy badness, and she could very well run away with the movie… again.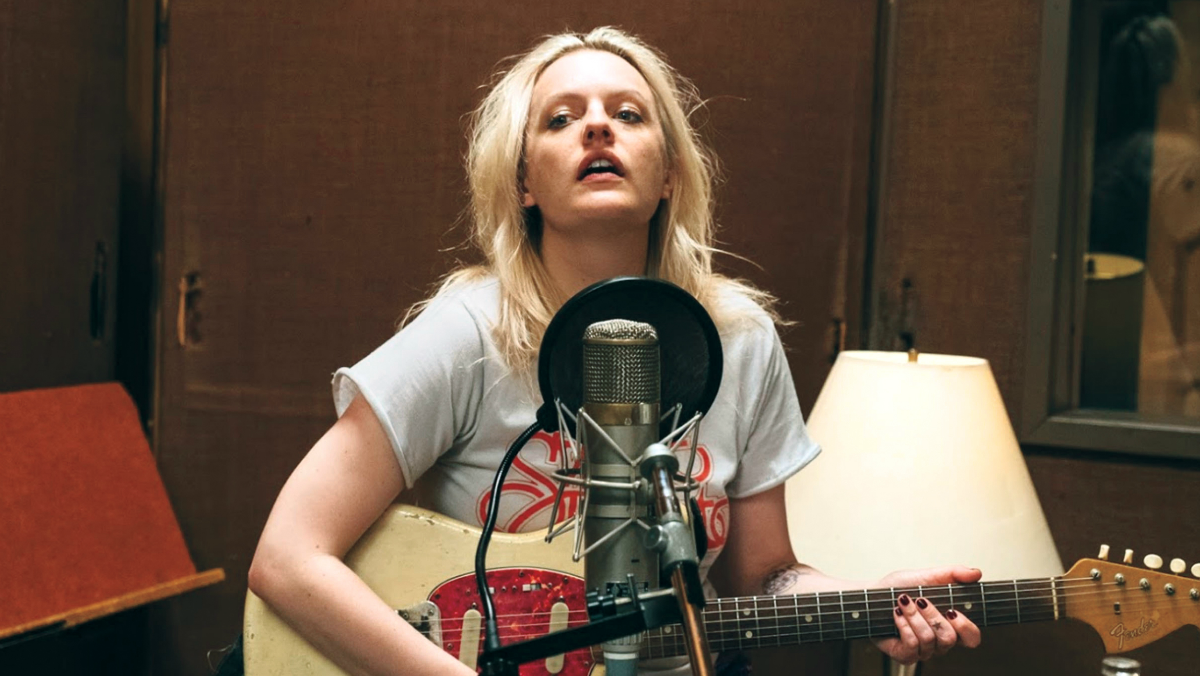 Gunpowder & Sky
Elisabeth Moss
Moss is one of the most versatile and exciting actresses currently working, and we just know she'd be a total blast in the Knives Out world. She can be terrifying (Us), wild (Her Smell), and powerful (The Handmaid's Tale)—she can really do it all. She also looks fantastic in period clothing, and since Knives Out exists in a purposely ambiguous timeline, it's a great opportunity to doll her up Mad Men-style and set her loose in this pool of talent. We'd love to see her as another powerful Johnson heroine, with enough bite and verve to keep things interesting.
Featured Image: Lionsgate