Update 2/6/2020: According to Deadline, Lionsgate CEO Jon Feltheimer announced during a third-quarter earnings call that a sequel to Knives Out is officially happening, and that more announcements about the project–including production start–are "imminent."
Knives Out has proven to be a hit with audiences and critics alike. Director Rian Johnson's murder-mystery whodunit holds 97 percent and 92 percent scores, respectively, on Rotten Tomatoes. The film has also grossed almost $250 million at the global box office, with the film still in theaters. That's an amazing feat for an original IP with a $40 million dollar budget. Especially in the big franchise/sequel/remake/reboot world of modern cinema. Most importantly, the movie was great. And it was also a whole lot of fun, in large part because of Daniel Craig's detective with a Southern accent, Benoit Blanc. So it's no surprise a new report says a sequel is already in the development stage. What is surprising is just how soon we could see it.
Lionsgate
The Hollywood Reporter spoke to Rian Johnson at Lionsgate's pre-Golden Globes party this past weekend where the writer-director said he is already developing another case for Craig's Blanc to take on. The studio has not formally ordered a sequel though. However, considering its overwhelming success that seems like a mere formality. Lionsgate Motion Picture Group chairman Joe Drake also told THR he is looking forward to reading the script, which does not appear to be complete yet.
Despite those "issues," The Hollywood Reporter says Johnson is hoping to make the movie "quickly," with a goal of getting it done in the next year. That might sound overly ambitious, but Knives Out was in theaters less than 14 months after it was first announced. If Johnson can get his script finished quickly, it might not be too long before the sequel makes it to the big screen. Especially because the one star certain to return is also eager to see it happen.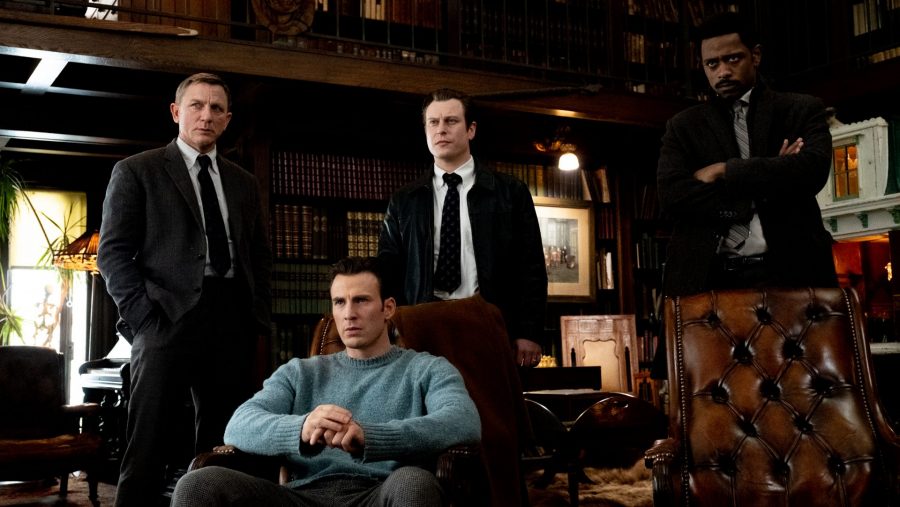 Lionsgate
Johnson's producing partner Ram Bergman also spoke to THR. He said, "Daniel (Craig) had so much fun doing it, and he wants to do more." Craig's performance certainly made it clear he enjoyed playing Benoit Blanc. We're not sure we've ever enjoyed a metaphor more than his "donut hole" analogy.
But it has been clear for weeks now that a sequel was all but inevitable. An entire franchise even seems like a real possibility if the next film has anywhere near the same success as Knives Out. The only real question we have is whether or not Benoit Blanc will continue to have a Southern accent the next time we see him.
Ok I'm going to be very honest right now – I've had that thought

— Rian Johnson (@rianjohnson) December 30, 2019
This is what we would call a "win-win." If Blanc continues to have his delightful/ridiculous Southern accent that's great. But if he inexplicably has a different accent every time we see him working a new case that's great too. The only real problem with a Knives Out sequel (which might be called Knives In? Kniv2s? Knives Outer? Too Knives Too Out?) is we can't figure out a logical way to get Chris Evans' sweater in it.
That's one mystery we're not sure even Benoit Blanc could solve.
Featured Image: Lionsgate