Fans of Doctor Strange were struck with sadness this week when it was revealed that Scott Derrickson would be leaving the highly-anticipated sequel, Doctor Strange in the Multiverse of Madness. First unveiled at last year's San Diego Comic-Con, it was teased as the first MCU horror movie and Kevin Feige revealed that it would pick up directly after the Disney+ series WandaVision. With Derrickson out due to " creative differences," everyone is wondering who might take up the mantle. Though it's unlikely that any of them will take the job we've picked 11 directors we'd love to see take on the strange sequel and introduce true horror to the Marvel Cinematic Universe.
Karyn Kusama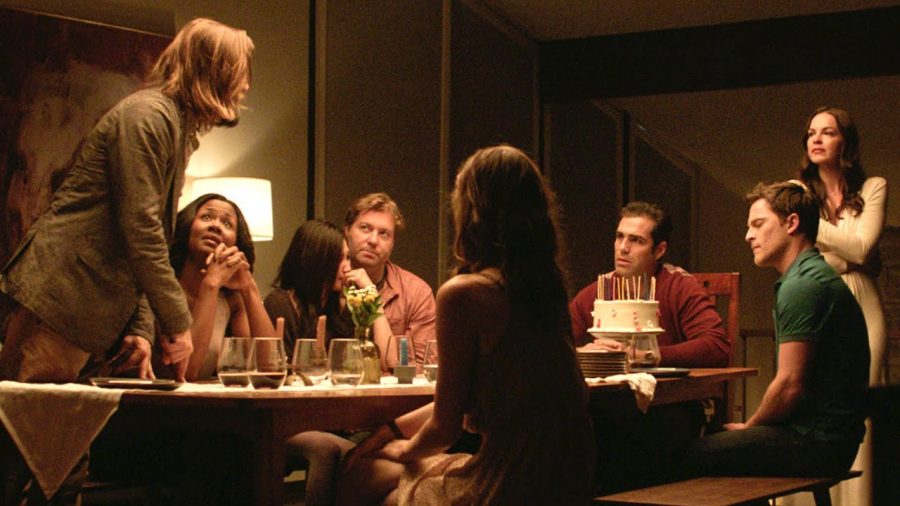 Netflix
She's the woman behind brutal and brilliant films like The Invitation, Jennifer's Body, and Destroyer, and Kusama's unique directorial eye and impressive resume makes her a perfect pick for this job. We'd love to see Kusama bring her talent for unbearable tension, character studies, and of course, horror to the MCU. Plus she has a stack of brilliant TV under her belt which means she could potentially craft something really special between the two separate platforms that will play a major part in the story of Doctor Strange in the Multiverse of Madness.
Timo Tjahjanto
Netflix
You might have seen his work alongside The Raid's Gareth Evans in V/H/S/2's searing cult horror segment "Safe Haven," but you should also watch his martial arts masterpiece The Night Comes for Us, which smashes horror and fight movies together with gruesome finesse. Though Feige is talking about PG-13 horror, we think Tjahjanto could do something in that field that is still truly terrifying, with his skill for horror and making cinematic violence not only exciting but also enticing. Plus, who doesn't want to see some more incredibly hardcore fight sequences headed to the MCU?
Panos Cosmatos
XYZ Films
Easily the best part of the first Doctor Strange film was the trippy time loop moment where Strange took on the demon Dormammu in a wild rainbow-hued world. Leaning into that surreal madness for a movie called In the Multiverse of Madness seems like the smartest move and if you're talking about a director who can do both terrifying and truly trippy, there's only one answer: Panos Cosmatos. Mandy is one of the most original and emotive horror films of the decade and Cosmatos would kill a sequel centered on the many mad worlds of the multiverse.
Julia Ducournau
Focus World
Is it likely that Marvel Studios will be looking for someone who debuted with an erotic and gruesome exploration of womanhood and cannibalism to take on Doctor Strange 2? Probably not, but we're dreaming! Ducournau's debut set her apart as a singularly dark and strange filmmaker and it would be a truly intriguing choice to put her in charge of the sequel. The most likely reason would be that one of the multiverses introduces Clea, another Sorcerer Supreme who has had many strange and often body-horror adjacent adventures.
Maria Wilson
Shudder
You might not have heard of Maria Wilson but her incredible and haunting short Venefica is currently streaming on Shudder, and it gives you a taste of her astounding power. We've seen many young men travel on the debut to Hollywood pipeline and we'd love to see that afforded to Wilson who has an eye for intimate, thoughtful horror that can both surprise and delight. Another keen candidate for a potential Clea story, especially after the bleakly humorous relationship exploration that is at the center of her brilliant short horror.
John Carpenter
Warner Bros.
Let's be absolutely clear: John Carpenter is not going to direct the Doctor Strange sequel… but he could be a really great choice. Carpenter has never truly taken on the world of blockbusters and we'd love to see his take on the trippy horror tale of Doctor Strange. Though he is nothing short of a Hollywood and Horror icon, there is a whole audience of young people who probably haven't discovered the magic of his catalog outside of Halloween. If Carpenter did fulfill our dreams and take on in the Multiverse of Madness it would be a great meta moment as the title is inspired by the classic H.P. Lovecraft story In the Mountains of Madness, it's also a nod to Carpenter's own In the Mouth of Madness. Maybe the director could bring his talents for psychological horror to the MCU…
Paul Verheoven
Orion Pictures
Even though he's more likely to be making dark and vital indie movies about rape or erotic historical thrillers about nuns, we would sell our mortal souls to see Verheoven turn his hand to Doctor Strange. He's got a deft hand for satirical sci-fi, has proven himself as an incredible director of all kinds of intense character pieces, and has made some of the best action movies of all time. Disney should throw all kinds of cash at Verhoeven so we can see whatever weird, wild, and likely genius story he would craft for this now apparently free-for-all MCU sequel.
Gigi Saul Guerrero
Hulu
After breaking through in 2019 with her critically acclaimed Into The Dark original movie, Culture Shock, Saul Guerrero is arguably one of the most exciting names in horror. Though she's currently on a first look deal with Blumhouse, that shouldn't stop her from being able to take a call from the Mouse House about a potential horror-tinged Doctor Strange film. With her searing satirical style, impressive feel for genre fare, and unabashed passion, Saul Guerrero could bring something truly special to the often homogeneous Marvel Cinematic Universe.
Jordan Peele
Blumhouse/Monkeypaw Productions
He's one of the biggest horror directors in the game and is known for telling subversive stories that take well known tropes and concepts and turn them on their head. After the first Doctor Strange told a pretty standard tale that had some serious issues around race and the often racist history of the comics, it would be really interesting to see Peele bring his unique eye and imagination to a sequel that could turn the issues of the past on themselves creating something smart, thoughtful, and, knowing Peele, incredibly scary.
Takashi Miike
Media Blasters
If we're dreaming why not dream big? He's one of the most iconic auteurs of all time who has regularly created boundary pushing, mind-bending genre flicks. Marvel is the corporate monolith that is changing Hollywood forever, it seems like a match made in hell… but who knows. We'd love to see Miike take on the multiverse and add some (PG-13) gore to the MCU. It wouldn't be the first time that the prolific director has made something for the family market too, so even though it seems unlikely there's probably at least one universe where this might just happen.
Leigh Janiak
Magnolia Pictures
Incase you haven't seen Janiak's awesome cabin in the woods wedding thriller Honeymoon—you should check it out right now—it's proof that the director can handle atmosphere, fear, and monsters. All of which will likely be needed when it comes to making a solid and scary Doctor Strange sequel. Janiak has also proven she can tell a terrifying tale that's intrinsically connected to being a woman, which with the connection to WandaVision and Scarlet Witch will likely be an important thread to interrogate if and when the time comes.
Doctor Strange in the Multiverse of Madness is currently set to be released on May 7, 2021.
Feature Image: Marvel Studios