If you spend too much time gaming, you owe yourself the kind of gear and accessories to compete in comfort. Ok, but seriously. If you really spend that much time playing games, you should consider learning how to develop your own. As they say, do what you love. Though if building your own games without the programming is more up your alley, then you should consider this easy game maker filled with hundreds of assets.
GameGuru is for those who aren't technically savvy, as it's designed specifically for those who aren't programmers, designers, or artists. You'll find an easy, enjoyable, and comprehensive game creation process that allows you to build your own game world, using creative tools. You'll also find an 87% markdown, but not for long.
Sculpt your initial design, add content, and populate your game by placing characters, weapons, and other game items, then press one button to build your game and you're ready to play and share. GameGuru is built using DirectX 11 and supports full PBR rendering, meaning your games will look great, taking full advantage of the latest graphics technology.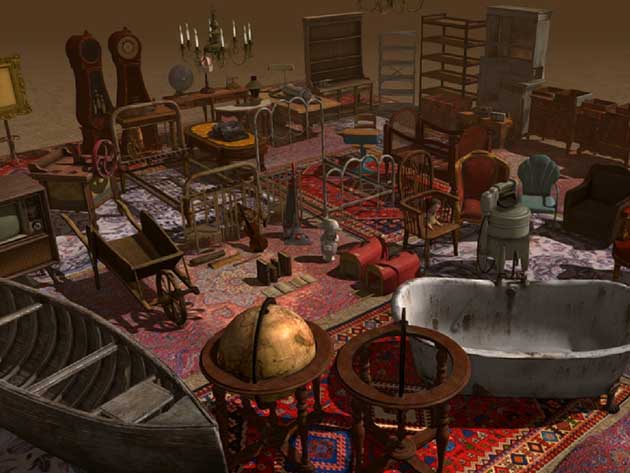 It also has powerful editing tools for those who want to take their game creation to an even greater and more complex level. Construct huge game levels with the easy-to-use Level Editor. Design your game and levels by adding hills, mountains, water, paths, and terrains until you have created the world you want for your game. Add environmental items, pick animated 3D objects, including buildings, trees, and vegetation, man-made objects, and barriers, all with pre-set customizable properties.
You can even further set the game's mood by controlling all aspects of the 3D-rendered scene with easy-to-use sliders and combo box choices, including sky/ambience, day/night scenes, and various lighting settings.
GameGuru is brought to you by TheGameCreators, developers of "Driving Theory Test 4in1Kit," the top app for Driving Theory on both iOS and Android.
If you want to start playing your own games with friends, but without the learning curve of coding, get The Complete GameGuru Unlimited Bundle for just $49.99, a savings of over $300.
Prices subject to change.