When Daredevil finally shows up in the MCU, it won't be a new actor playing him (or Ben Affleck either). Cinemblend recently asked Marvel Studios' head honcho Kevin Feige about who would play the Man Without Fear, when he inevitably turns up in the Marvel Cinematic Universe. Making most fans of Netflix's version of Matt Murdock very happy, Feige answered "If you were to see Daredevil in upcoming things, Charlie Cox, yes, would be the actor playing Daredevil. Where we see that, how we see that, when we see that, remains to be seen."
No Way Home, She-Hulk, and Echo in Matt's Future?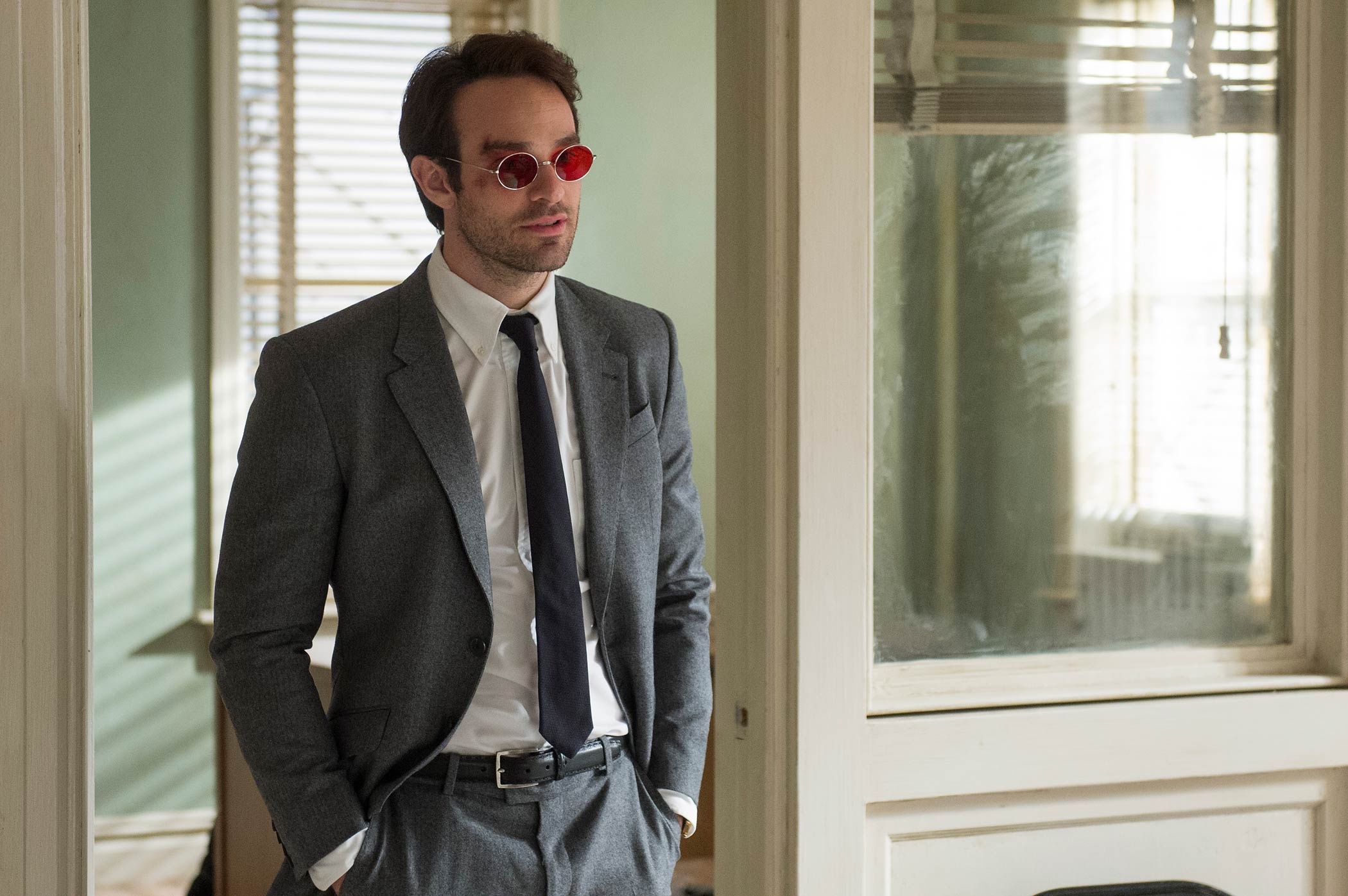 Obviously, Feige cut himself short of elaborating on just where and when we'll see the hero of Hell's Kitchen again. But rumors have run rampant that Charlie Cox's Matt Murdock will appear in Spider-Man: No Way Home. Although he'll likely just be in lawyer mode, not vigilante mode, for that one. Peter Parker is going to need an excellent attorney after all, following his framing at the hands of Mysterio in Far From Home.
But what about after that? There are two very obvious choices for Matt going forward, at least for guest appearances. One option is showing up on the upcoming She-Hulk, the series about that other famous lawyer-turned-hero. It seems a guest-starring role in that upcoming Disney+ series seems like a logical choice. And next is the recently announced Echo, which is spinning off from Hawkeye. In the comics, the character of Echo originated in Daredevil comics. And the two characters even shared a romance. It only makes sense for him to show up in her series too.
What About a Daredevil Solo Series?
The $5 million dollar question remains though. Are we getting a Daredevil season four? Once Netflix canceled the series, Disney could not develop the character or do anything with him for two years. It's now been three. So if Disney+, or perhaps Hulu, wanted to do another season of Daredevil, they could. But it's more likely that Daredevil would get a soft reboot. A new "season one" as opposed to a fourth season of the old show. Only one with Charlie Cox wearing the horns again.
Kevin Feige has been reluctant to canonize the continuity of any Marvel Television productions, like Agents of S.H.I.E.L.D. This, despite those shows referring to the MCU films. But of all the Marvel Television productions, Daredevil was perhaps the most beloved and the most critically acclaimed. If ever they were going to pull from non-Marvel Studios production, Daredevil would be the one. Besides, nothing in the three seasons of Daredevil contradicts anything from the MCU really. They even reference Avengers early on.
A Fresh Start for the Devil of Hell's Kitchen
Luckily, Daredevil ended its Netflix run with a fresh start for the main characters, with Matt, Foggy Nelson, and Karen Page all back together. So if Disney+ wanted to do a soft reboot, storylines in the Netflix show allowed for that. Perhaps a Daredevil: Man Without Fear show might not be that far away? An all-new series, that's a loose sequel to the original? Hopefully, the entire original cast would return, and not just Charlie Cox.
Certainly, the probable return of Vincent D'Onofrio as Kingpin would also mean his return to making life miserable for the Devil of Hell's Kitchen. The character of Wilson Fisk, once again played by D'Onofrio, has been heavily hinted as appearing in Hawkeye. That can't be a coincidence either. Whatever happens, we have a feeling fans of the Daredevil character are going to be very happy. Now, let's hope they give Jessica Jones and Luke Cage a similar MCU rescue.