Weird Al is not merely a staple of pop culture. He's a pillar. The musical parody king was only 16 in 1976 when Dr. Demento first played one of his songs. And his debut single "My Bologna" hit stores just three years after that. Yet almost 45 years later he's still churning out hits and selling out theaters. Few musicians have ever been as relevant and prolific for as long. Now a new book of lost photos will offer an inside glimpse at the start of his career. It features pictures taken from someone who was right alongside him for the journey. Black & White & Weird All Over: The Lost Photographs of "Weird Al" Yankovic '83 – '86 is a black-and-white photo essay featuring images taken by his long-time drummer Jon "Bermuda" Schwartz .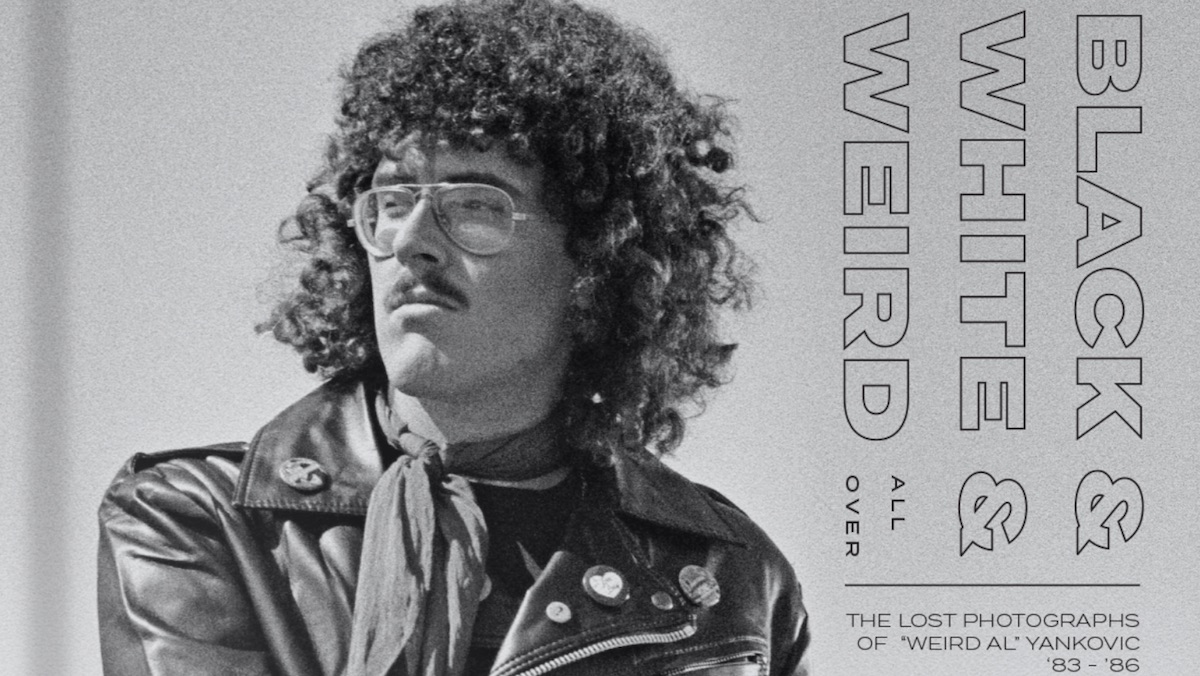 1984 Publishing
The hardcover 208-page picture essay from 1984 Publishing includes black-and-white photos taken by Weird Al's longtime bandmate. During their many decades together, Schwartz has also served as the musician's de facto personal photographer. This new collection chronicles Weird Al on tour, in the studio, and filming music videos from 1983 to 1986. Most of the images in the book have never been published before, and includes chapters for:
The "Ricky" Video Shoot
"I Love Rocky Road" Video Shoot
A Glimpse Into the Recording Process: Overdubs
"Eat It" Video Shoot
The Polka Party! Mixing Session
"Living With a Hernia" Video Shoot
According to Entertainment Weekly, Black & White & Weird All Over will be available in two versions. The first is a hardcover edition that will be sold worldwide. The other is a limited edition, deluxe boxed set signed by Schwartz. It features an alternate cover and twelve frame-able prints. The special edition is limited to just 250 copies and can be ordered starting at 1 p.m. ET on Wednesday, August 12, 2020 at the book's official website.
You can also get a sneak peak at some of the images from the book's official YouTube account. That includes photos from the video shoot for "Eat It," set to a rare audio demo.
The book comes to stores on October 27.
Hopefully more books follow. There's still another forty years of his career to celebrate.
Featured Image: 1984 Publishing