The ballad of Carl and Ellie Fredricksen made for one of the most affecting movie sequences of the 2000s. The opening montage of Pixar's Up took us through the couple's lifelong love affair, highs and lows alike. Most infamously, it ended in Ellie's passing. Thus, few who've seen Pixar's Up can recall its wordless opening montage without shedding a tear. And this is owed in no small part to its wonderful music, composed by the great Michael Giacchino.
Now, this unforgettable score finds new company of another couple whose love story ends too soon: Wanda and Vision. If you've seen the finale for WandaVision, you may have undergone yet another bout of vicarious heartbreak. Well, enjoy some more! The below TikToks from artist stringbeans25 (which we found over at The Mary Sue) combine two scenes from WandaVision with the music from Up's touching intro. They'll prompt a heavy sigh at the very least. First, Wanda's breakdown from "Previously On," the series' penultimate episode.
And perhaps even more moving: the couple's fateful goodbye. The lilting tones work especially beautifully with Vision quite literally fading away in Wanda's arms.
Between Avengers: Age of Ultron and Infinity War, we watched Wanda and Vision slowly warm up to each other. They eventually engaged in the unlikeliest of romances, only to say a premature goodbye thanks to the transgressions of Thanos. WandaVision gave us more time with the couple, allowing us to watch them revel in each other's company and quirks.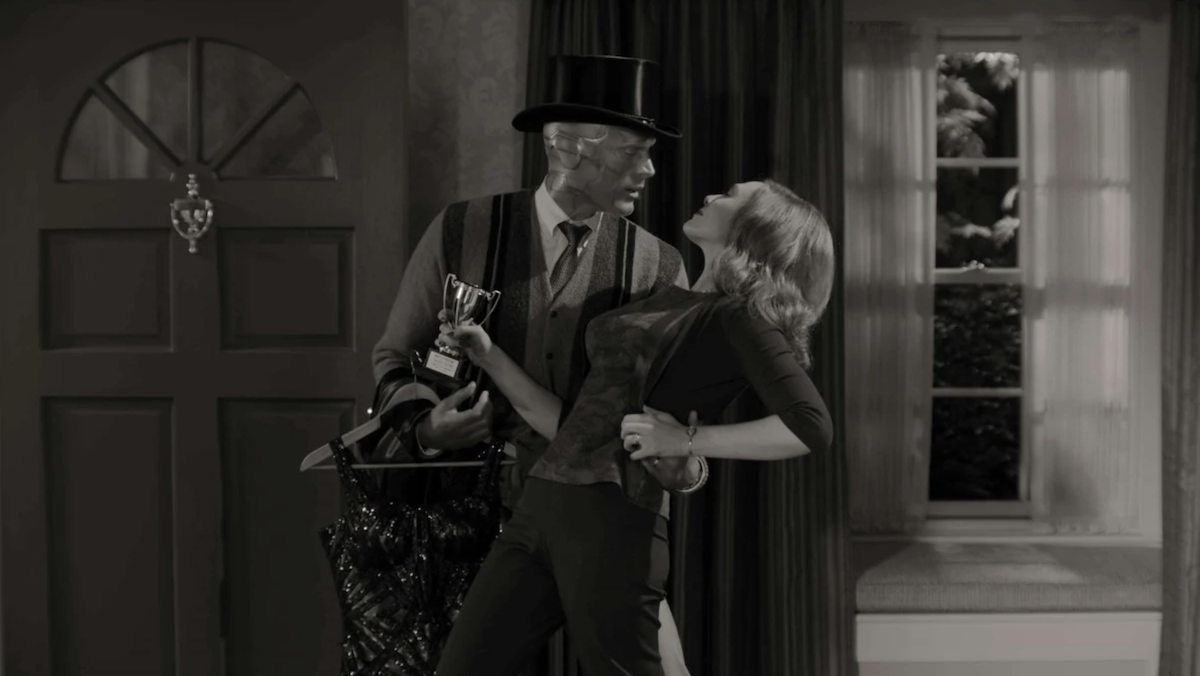 Marvel Studios
Thus, that second—actually, third—goodbye in the series' finale was the most heartrending of the lot. And it becomes doubly so when accompanied by Giacchino's composition from the Up opening. Granted, the Up music could bring a new weight to Hulk bashing Loki like a ragdoll, even. But perhaps a more appropriate foray would be another Marvel goodbye. Stringbeans25 also applied the Up music to Tony Stark's farewell to Peter Parker at the end of Infinity War.
And yes, that's a doozy as well. We didn't realize it until now, but Marvel has really made a business of tough goodbyes.
Featured Image: Marvel Studios