Mayo Clinic Surgical Pathologist Brandon Larsen says in the video below that what he and his colleagues have seen after performing autopsies on those who died from vaping-related lung injuries (so far this year) is like nothing he's ever seen before. He says that the lungs of those who died from vaping-related damage exhibit "a kind of severe chemical injury" not found in those of traditional tobacco or marijuana smokers, and that it's as if they came into contact with a caustic substance. He adds that this "is only the tip of the iceberg."

If you've read about vaping in the news lately, Larsen's insights probably come as no surprise, as bad coverage for the gadgets has been propagating for some time. This makes sense considering the fact that the Centers for Disease Control (CDC) says that "As of October 1, 2019, 1,080* lung injury cases associated with using e-cigarette, or vaping, products have been reported to CDC from 48 states and 1 U.S. territory," and that "eighteen deaths [caused by vaping-related injuries] have been confirmed in 15 states."

But that is indeed only the tip of the iceberg: In a new study published in The New England Journal of Medicine (via Futurism), Larsen and his colleagues at the Mayo Clinic say that in every one of the vaping-related deaths, "histopathological findings showed patterns of acute lung injury, including acute fibrinous pneumonitis, diffuse alveolar damage, or organizing pneumonia, usually bronchiolocentric and accompanied by bronchiolitis." In other words, the lungs of people who died from vaping looked like they had been ravaged by a poisonous gas.
As of 10/1, a total of 1,080 confirmed & probable cases of lung injury associated w. e-cigarette use/vaping were reported from 48 states & one U.S. territory. 18 deaths were confirmed from 15 states. See latest findings from the ongoing investigation: https://t.co/Pz8b5HoeMv pic.twitter.com/f8L7GwlZfC

— CDC (@CDCgov) October 3, 2019
Larsen even told NBC News that the injuries he and his colleagues saw looked like "the kind… that we normally see when a person is exposed to a spilled drum of toxic chemicals at their workplace."
It seems that one of the biggest problems with combating these kinds of vaping injuries stems from the fact that while vaping is legal, what's actually being vaped can be made up of a mix of harmful chemicals and substances. "One of the problems with vaping is that… there's so many products and materials and substances in the market…" Larsen says in the short interview above, adding that "the sky's the limit," when it comes to what you can put in a vaporizer.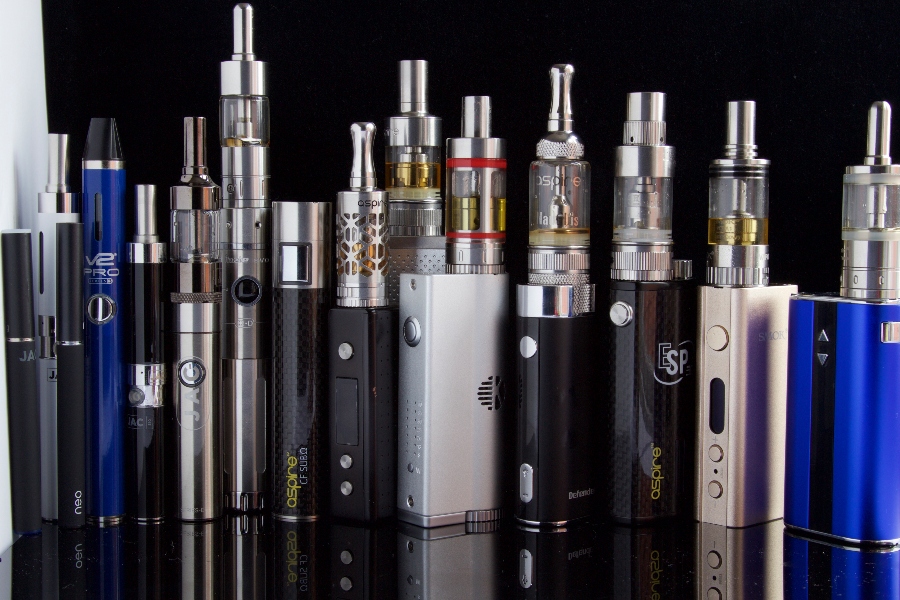 All of this comes as especially bad news for men who vape and are around the median age of 35 years old. It's this group that made up the vast majority of vape-injury cases reported to the CDC, as well as most of the cases studied by Larsen and his team. But even though the injuries and deaths are most prominent amongst this group, Larsen still says that everybody should "listen to public health officials and the [recommendation] to avoid vaping."
What do you think of these vaping-related lung injuries? Are you surprised that vaping can lead to death or did you know that vaporizers were super sus all along? Let us know your thoughts in the comments!
Feature image: Jim Hedd