For a while now we've been touting our excitement about Shout! Factory's acquiring of over 1,100 episodes of Ultraman. The long-running Japanese sci-fi superhero series is a favorite for many but has been tough to see in North America with any consistency. The initial announcement that Shout Factory TV and its TokuSHOUTsu channel would stream the library mentioned the rollout would begin November 1. Well, that's this Sunday, friends, and Shout! has announced which Ultra series will arrive in their initial offering.
Tsuburaya Productions
Not super surprisingly, the first seasons to drop will be the first seasons Mill Creek released on Blu-ray late last year. These will be Ultra Q; Ultraman; Ultraseven; Ultraman Orb; and Ultraman Geed. In addition to the seasons, they'll also stream the films Ultraman Orb The Movie: Let Me Borrow the Power of Bonds! and Ultraman Geed The Movie: Connect the Wishes! These join Ultraman Leo already on the platform. Not only that, but the first three series will stream in remastered HD for the first time.
As we discussed in our push for why you should watch Ultraman, the series began in 1966 with Ultra Q, a kind of black-and-white X-Files with paranormal and giant monster investigators. As the first series from special effects guru Eiji Tsuburaya's new production company, they wanted to showcase the kinds of monsters and models from the Godzilla movies, on the small screen. I'm a pretty huge fan of Ultra Q and wrote about why you should watch it here.
Tsuburaya Productions
Ultraman and Ultraseven in 1966 and 1967, respectively, ushered in a new era for Tsuburaya. It began the over 50 years of giant alien heroes battling those monsters. Ultraman is vibrant and colorful, with fun characters and a healthy amount of comedy. Ultraman himself didn't show up until the end of the episodes, but when he did, you knew you were in for a great time. Ultraseven was a bit more grown up, a with a little more violence, but it too focused on a team of high-tech heroes fighting monsters and aliens before a giant superhero arrived to save the say.
Tsuburaya took inspiration for the model work in his series from Gerry Anderson's Thunderbirds TV series, and it shows. The detail he and his team gave to all of the miniatures is of the highest degree of skill. With these first three shows, Tsuburaya Productions cemented their commitment to sci-fi storytelling and spectacle of the highest order.
Tsuburaya Productions
The last two series joining streaming on November 1 are from the New Generation batch of seasons. Ultraman Orb, the 28th entry in the Ultra series, debuted in 2016. It commemorated both the 50th anniversary of Ultraman and the 20th anniversary of Ultraman Tiga, the relaunch of Ultraman after a couple of Australian-produced seasons. Orb not only features one of the fan-favorite protagonists, but also introduced Jugglus Juggler, the hands-down most popular villain in Ultra who has appeared several times thereafter.
Ultraman Geed from 2017 is for many the best of the New Generation seasons. It features guest appearances from no fewer than 10 other Ultras, and is to date the only series to make fan-favorite Ultraman Zero a recurring character.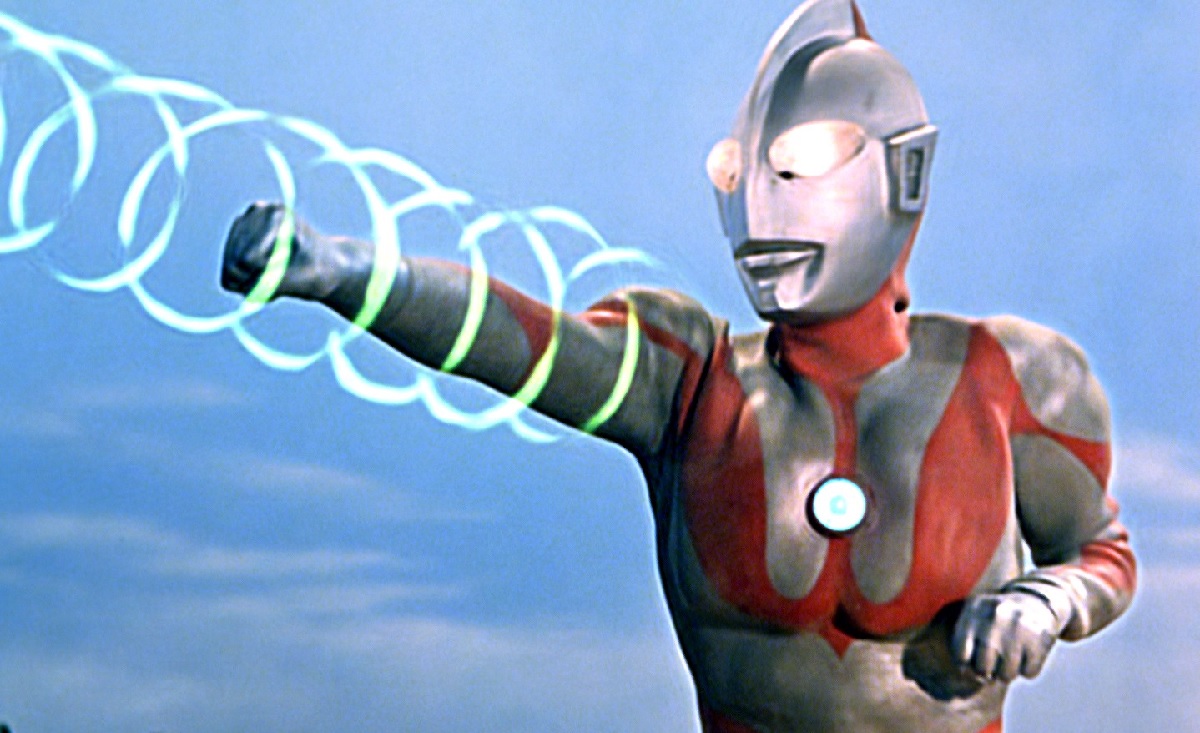 Tsuburaya Productions
These five shows are a great cross-section of Ultraman and will give any new fan a perfect entry point to the series from different eras.
All Ultraman content will be available for streaming on demand across Shout! Factory TV platforms, on ShoutFactoryTV.com; Shout! Factory TV's Roku, Amazon Fire, Apple TV, and Android apps; and on various Shout! Factory TV branded channels including Tubi, Amazon Prime Channels, and the Roku Channel.
Featured Image: Tsuburaya Productions
Kyle Anderson is the Senior Editor for Nerdist. You can find his film and TV reviews here. Follow him on Twitter!