These past few months haven't been a great time in general, but the one thing that has gotten me through is diving into Japanese tokusatsu series. Seemingly when we needed them the most, dozens of live-action superhero shows made their way to North America, many of them for the very first time. At the vanguard of this discovery has been Shout! Factory TV's newest imprint, TokuSHOUTsu. Launching their Pluto TV channel in March, TokuSHOUTsu brought Kamen Rider to North America for the very first time. In a historic deal with Tsuburaya Productions and Mill Creek Entertainment, Shout! will now be the exclusive streaming home of the Ultraman library.
Fittingly, this news comes on Ultraman Day. In a press release, Shout! Factory and Mill Creek Entertainment have announced the landmark multi-year streaming deal. Mill Creek has the North American Blu-ray rights to the Ultra library, and has released full seasons from both the original Showa Era run and the contemporary Heisei Era. This new deal means that, in addition to the Blu-rays, the library will stream exclusively on Shout! Factory TV's AVOD and SVOD platforms. The massive deal includes over 1100 episodes of TV and over 20 movies.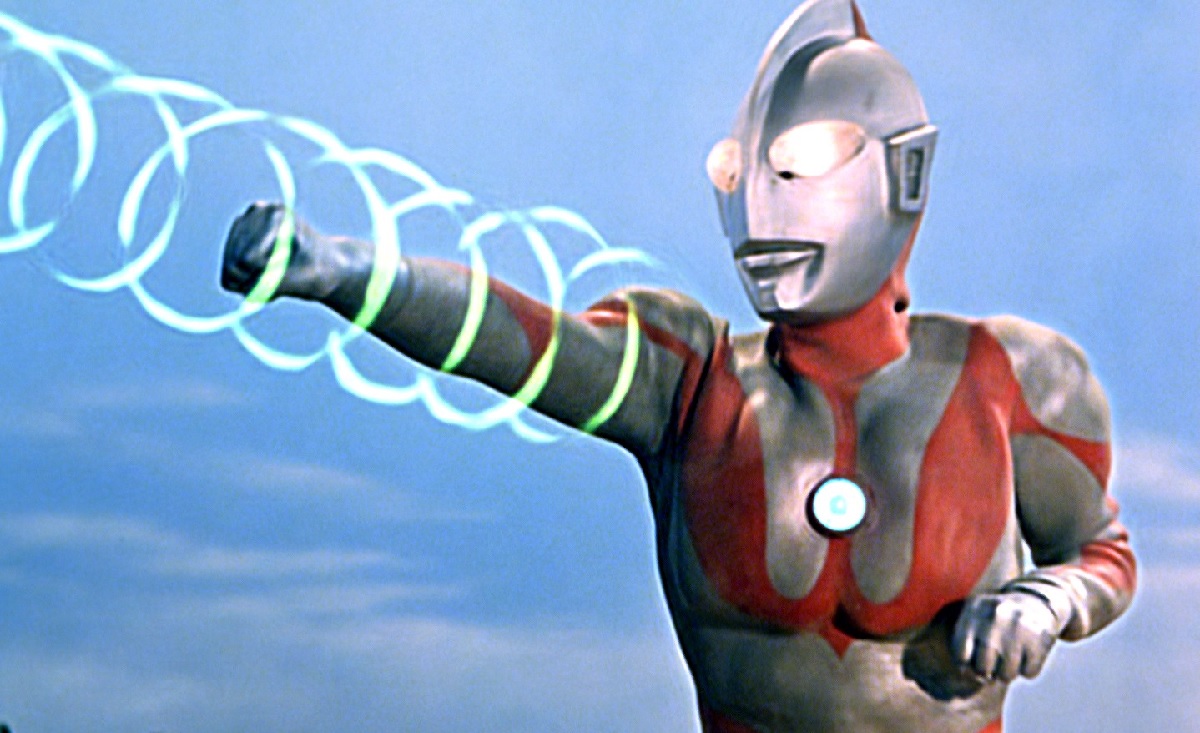 Tsuburaya Productions
Eiji Tsuburaya was the man responsible for the groundbreaking scale model and suitmation effects in kaiju films like Godzilla and Mothra. In 1963, he founded Tsuburaya Productions with the goal of producing television and films with the highest level of special effects possible. The Ultra series officially began in January 1966 with the premiere of Tsuburaya's Ultra Q, a kind of Twilight Zone-meets-The X-Files show about people investigating giant monsters, aliens, and other weird occurrences. I wrote extensively about Ultra Q earlier this year. The show was such a hit that the Tokyo Broadcasting System asked for a second series right away. This one, a full-color superhero show, became Ultraman.
Since Ultraman's debut in July of 1966, Tsuburaya has produced nearly 40 live-action and animated shows featuring some incarnation of the giant silver-and-red hero. Generally these shows followed a special scientific-military group designated to fight monsters and aliens; one member of the group merges (or is just one of) a member of the alien Ultra Brotherhood, allowing them to transform into the only hero who can fight the marauding kaiju and save Japan, and the world.
Tsuburaya Productions
Upon launch, Shout! Factory TV and TokuSHOUTsu already had the rights to Ultraman Leo, the seventh show in the series, which ran from 1974-1975. This new deal gives them the streaming rights to a great deal more. This includes:
Series
Ultra Q (1966)
Ultraman (1966-1967)
Ultra Seven (1967-1968) [and my personal favorite]
Return of Ultraman (1971-1972)
Ultraman Ace (1972-1973)
Ultraman Taro (1973-1974)
Ultraman Gaia (1998-1999)
Ultraman Cosmos (2001-2002)
Ultraman Nexus (2004-2005)
Ultraman Max (2005-2006)
Ultraman Mebius (2006-2007)
Ultraman Ginga (2013)
Ultraman Ginga S (2014)
Ultraman X (2015-2016)
Ultraman Orb (2016)
Ultraman Geed (2017)
Movies in the initial offering include Ultraman Mebius & Ultraman Brothers from 2006 and Mega Monster Battle Ultra Galaxy: The Movie from 2009. The "aggressive rollout" for these Ultra shows will begin this year.
Tsuburaya Productions
The Ultra series has been a bright beacon of hope and joy for me in these trouble times. All of the shows I've seen so far have been a delight, and I personally can't wait to dive into the ones I haven't. Each of the series is more or less standalone (with more crossovers as you get deeper in) so pick which one looks coolest to you and jump into the monster-fighting deep end.
Featured Image: Tsuburaya Productions
Kyle Anderson is the Senior Editor for Nerdist. You can find his film and TV reviews here. Follow him on Twitter!