In the pantheon of horror films, there are several iconic movies specifically revolving around All Hallows' Eve. Chiefly, that one about the killer in the William Shatner mask. But over the past few years, another Halloween-theme horror film has won the hearts of spooky season fans the world over: director Michael Dougherty's anthology horror Trick 'r Treat. And it did this all without a proper theatrical release. But at last, Trick 'r Treat is hitting theaters nationwide this fall. A celebratory screening at Beyond Fest is even kicking off its theatrical run on October 1. And there's even a new promotional video announcing Trick 'r Treat's arrival this Halloween season, which you can view right here:
So how did this now-beloved horror/comedy go from a long-held back film to a cherished classic, with merchandise everywhere you look during October? Well, it all started with a short. Back in 1996, future Godzilla director Michael Dougherty, whose birthday happens to fall on October 31, created an animated short film while still in film school called Season's Greetings. The titular season was not Christmas, but Halloween. The 4-minute short introduced the world to Sam, the spirit of the Halloween season. Dressed in footy pajamas with a sackcloth over his head, Sam didn't take kindly to anyone who disrespected the night of Samhain. (Get it? Sam? Samhain? Yeah, you get it.)
Dougherty would hold on to this idea for years. As his screenwriting credits for hits like X2: X-Men United, Urban Legends: Bloody Mary, and Superman Returns piled up, he got the chance to take the idea of Sam from Season's Greetings and expand it into his feature-length directorial debut, Trick 'r Treat. This anthology horror film was an homage to '80s classics like Creepshow and Twilight Zone: The Movie. But with a bit of Pulp Fiction interconnected storytelling. The film was dripping in classic Americana Halloween imagery, and managed to be both scary and hilarious.
The film, which they shot in Vancouver for a budget of $12 million dollars, starred Dylan Baker (Spider-Man 2) and reunited X2 co-stars Anna Paquin and Brian Cox. They set it to release on October 7, 2007. But its distributor Warner Bros. got cold feet and delayed its release. They never gave a firm reason as to why. Some believe it's because the movie showed the death of kids, and that's apparently a big no-no. (Had no one seen Jaws? Or It?) Other reasons bandied about were that at the height of the "torture porn" cycle of horror, the studio didn't know how to market a horror/comedy. So this fantastic movie just sat on the shelf.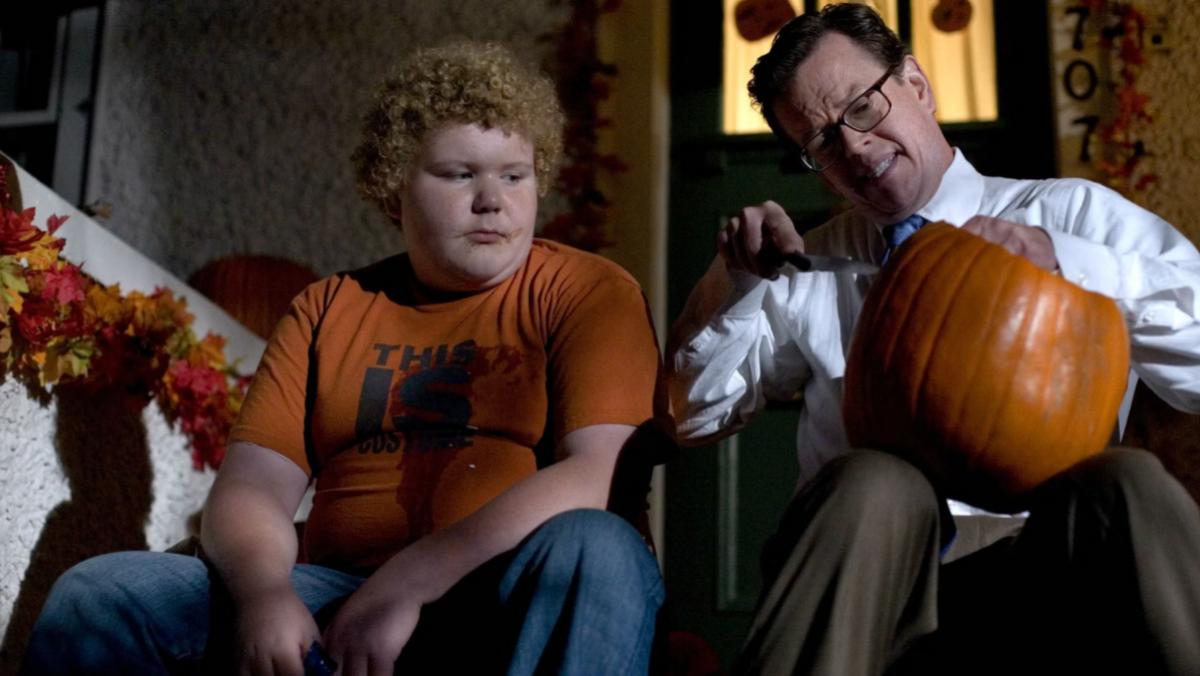 Luckily, the film was allowed to play at film festivals. In 2007 and 2008, Trick 'r Treat played to over five packed festival screenings around the country. And audiences immediately fell in love with it, and raved about it on the internet. Fans begged Warner Bros. to release it, as everyone who saw it knew this movie was an instant classic. Finally, the studio relented, and Trick 'r Treat got a straight-to-home video release in 2009. Not quite the theatrical release it deserved, but at least now everyone could see it. And everyone did. The film's reputation grew quickly and the film—and its adorably evil icon Sam—became cult favorites.
In the decade and a half since it was meant to be released in theaters, Trick 'r Treat has become a Halloween season staple. It's right up there with The Nightmare Before Christmas and John Carpenter's classic Halloween. During the spooky season, you can find all kinds of Trick 'r Treat merchandise now, from T-shirts to Funko Pop! Toys and comic books to high-end Halloween decorations. One year, FEARnet even played the film on a 24-hour loop on October 31. It also had its own maze at Universal Halloween Horror Nights. That right there is how you know your film has become part of the pop culture fabric.
Now, 15 years later, Trick 'r Treat will finally have the wide theatrical release it always deserved. As Hannibal Lecter once said, "all good things to those who wait." Sam deserves to have his day, or, rather, month, to shine.
Editor's Note: Nerdist is a subsidiary of Legendary Digital Networks.