Since its direct-to-home video release in 2007, watching Trick 'r Treat has become a hallowed Halloween tradition for many horror fans. The delightful cult anthology film comes from the mind of Mike Dougherty (Godzilla: King of the Monsters, Krampus) and centers around Sam, a young trick-or-treater in a burlap onesie. It's basically a rule that you have to watch Trick 'r Treat every spooky season. But the film has never had a theatrical release… until now! This year, Trick 'r Treat will be heading into US cinemas for the first time ever. The 15th anniversary celebration of this film will kick off with a free celebratory Beyond Fest screening on October 1. Then Trick 'r Treat will unleash its horrors on the big screen in theaters. To this epic flick, let's rank its chilling and iconic spooky stories.
6. "Opening"
Simple but very effective, this efficient short establishes everything you need to know about Trick 'r Treat. As Emma and Henry return home from their celebrations, it quickly becomes clear that the former is a Halloween grinch while the latter is a passionate follower. When Emma blows out the jack o' lanterns before midnight, she falls victim to the Halloween spirit known as Sam. He's the burlap-sacked mascot who enforces the rules of Halloween, the film's core recurring figure, and now a spooky season icon who weaves the interlocking stories together.
5. "Conclusion"
It's hard to really rank the opening and closing segments of the movie as they're so integral to the journeys of each of the characters. "Conclusion" barely edges out "Opening" because of its ending. We revisit the elderly Mr. Kreeg as he hands out candy to trick-or-treaters. We see Henry and Emma, Rhonda, and the "Surprise Party" posse. But it's Kreeg's final visitors who make their mark as they get their ghastly and long-awaited revenge. It packs a real punch and ties together Trick 'r Treat's wonderfully creepy stories perfectly.
4. "Sam"
Brian Cox stars in this extremely spooky segment. Cox's cranky old man Mr. Kreeg keeps breaking the rules of Halloween… and we all know what happens when you do that. The showdown between Sam and Kreeg is full of fun, pranks, and of course a certain amount of violence. And for fans of Sam, this segment gives the audience the most action from this character. It also delivers a massive reveal about Kreeg that connects him to one of the bleakest and best segments of the film and sets up his ultimate fate.
3. "Surprise Party"
Anna Paquin shines in this deliciously demented take on Halloween monster lore. As a group of friends heads out to a Halloween party, Laurie (Paquin) struggles to embrace her wild side as the crew hunts down dates. After deciding to go alone and look for a date on her own terms, Laurie finds herself in the woods being stalked by a strange hooded figure. Her fate looks like a foregone conclusion. But "Surprise Party" quickly turns that classic setup on its head as Laurie turns out to be far less innocent than she seems. If you're a monster movie lover, this'll likely be a standout. Plus, it features one of many John Carpenter references in the anthology film thanks to Paquin's Laurie, a nod to Halloween's Laurie Strode.
2. "Principal"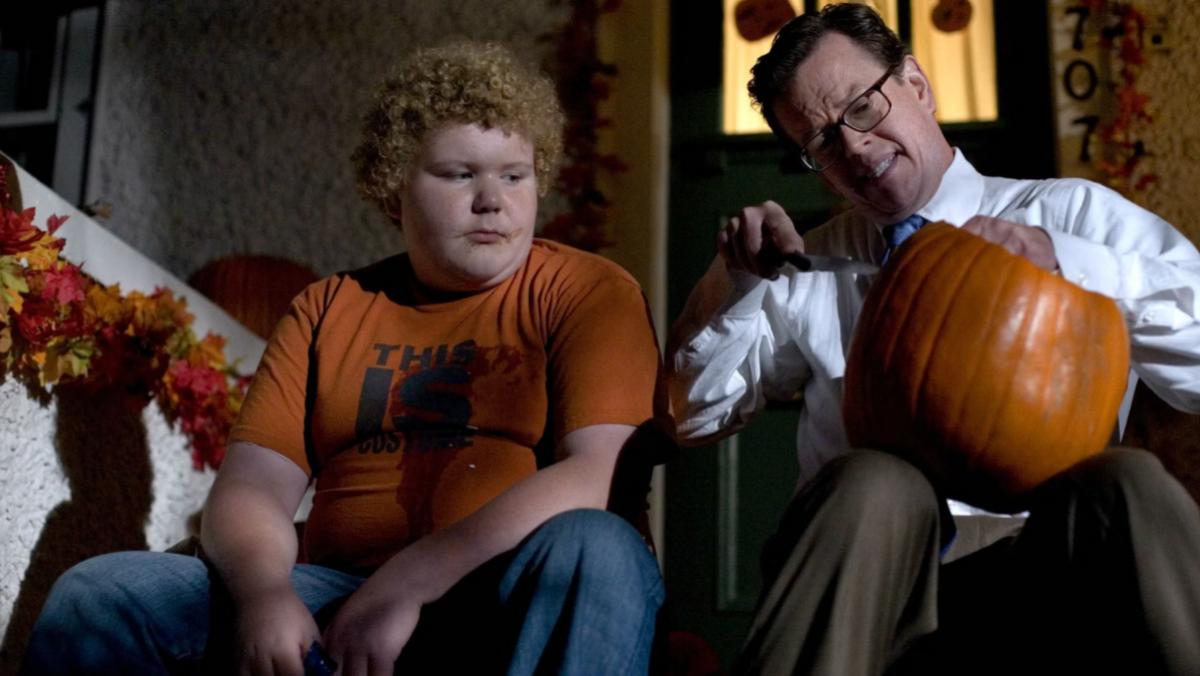 Dylan Baker has long been one of the most talented and terrifying character actors. And he delivers another chilling performance in Trick 'r Treat. As a local principal with a terrible secret, Baker channels both Norman Bates and Michael Myers in the best possible way. This is one of the most memorable Trick 'r Treat entries and the most twisty for sure. We bet you can't guess where it's going until it's final reveal. Plus, Principal Wilkins shows up in another entry in a perfectly twisted and unexpected fashion. "Principal" definitely comes close to topping the final entry in our list; however, there's another extremely satisfying story that even by Baker cannot beat.
1. "Halloween School Bus Massacre"
Undoubtedly the most haunting and horrific segment of Trick 'r Treat, "Halloween School Bus Massacre" introduces us to a group of teens heading out to pull a classic Halloween prank. They go to the local quarry and try to freak someone out with a tale of murder and mayhem. But the crew accidentally invokes the vengeful souls who died there. Taking on ableism, filicide, and the complicity of society in both, this heartbreaking tale comes with a cathartic and brutal twist. Sam might be the spirit of Halloween, but his tales often have moral lessons and this one is a doozy. Just like the rest of the stories in Trick 'r Treat, it also smartly connects to the other segments. But you'll have to revisit the Halloween classic to discover how.
Editor's Note: Nerdist is a subsidiary of Legendary Digital Networks.