The Boys are still not back in town just yet. But we finally know when they will be. After a lengthy hiatus, the best/worst superheroes money can buy will fly back into action this summer on Prime Video. This news was first announced—where else—on the Vought News Network. The final episode of the web series "Seven on 7 with Cameron Coleman" shared the long-awaited release date for The Boys season three, which will return in June.
Earth's most despicable "heroes" will launch their third season with three episodes on June 3. (Good things really do come in threes.) The eight-episode season will then debut a new episode every Friday. This will lead to the season finale on July 8.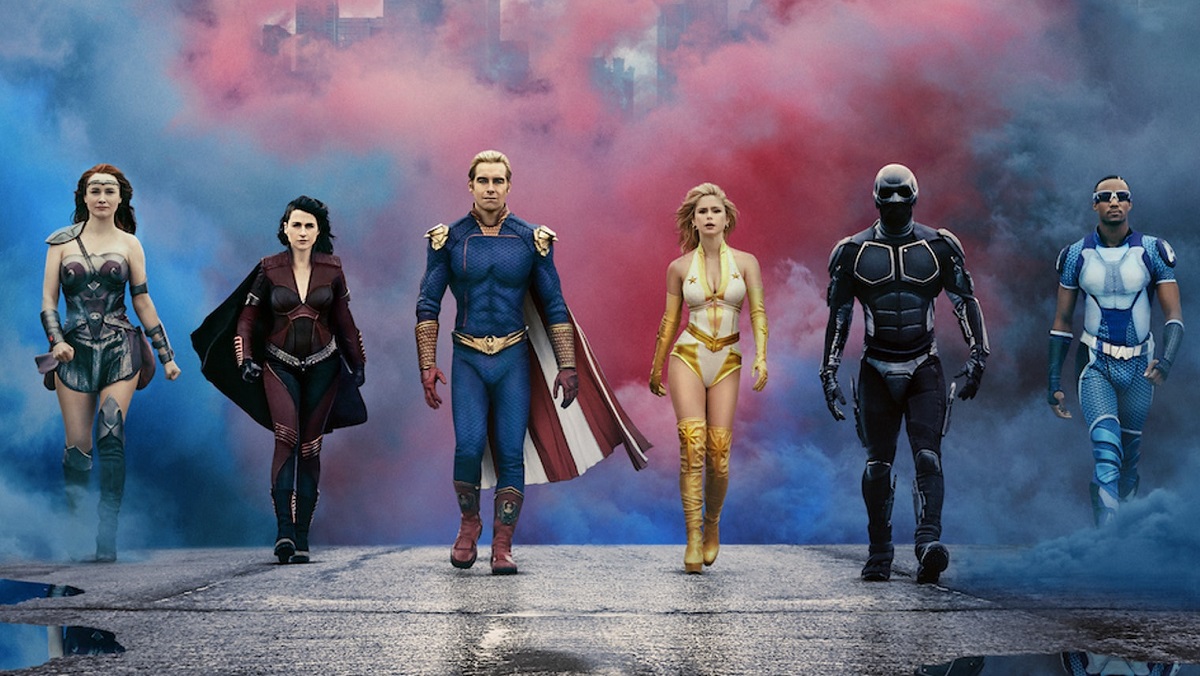 We're pretty sure we can trust this information too. Even if it did come from VNN's chief propagandist. We doubt Prime Video would let him lie about this. (Plus, you know, Amazon itself has confirmed.) The streaming site also shared in a release that this installment marks the end of Coleman's digital series. (At least for now.)
That's actually a bittersweet bit of news, considering the source. Coleman and VNN might not be champions of truth. But the online shorts have been an entertaining way for fans to stay connected with the show during its lengthy break. Season one debuted in the summer of 2019. Then season two premiered in early fall the following year. Maybe Coleman will launch a new digital series to tide us over during our six-month wait? At least now we know The Boys' season three release date for sure.
When The Boys does return, it will still boast a great cast. Season three stars Karl Urban, Jack Quaid, Antony Starr, Erin Moriarty, Dominique McElligott, Jessie T. Usher, Laz Alonso, Chace Crawford, Tomer Capon, Karen Fukuhara, Nathan Mitchell, Colby Minifie, Claudia Doumit, and newcomer to the series Jensen Ackles. He plays the show's answer to Captain America, Soldier Boy.
You can learn more about what to expect from the series with our season three primer. It covers everything you need to know about The Boys' long-awaited return. And now that includes the most important information of them all: when it will actually air.