The Eurythmics' "Sweet Dreams (Are Made of This)" was the British New Wave group's first Top 40 hit, way back in 1983. The song put singer Annie Lennox on the map, and the evocative music video helped define MTV in its infancy. It ruled radio too, shooting to the top five in 16 countries. "Sweet Dreams" is still one of the quintessential '80s hits of all time.
In fact, whenever a modern film wants to establish the 1980s milieu, chances are you'll hear the song playing over a scene. Perfect examples of this are movies like TRON: Legacy, Sucker Punch, and X-Men: Apocalypse. (Quicksilver running at super-speed to this song is easily the best part of the film.) And now, one YouTuber named Maromaro1337 has created a pitch-perfect cover of the classic song, using only stylophones. You can watch these very sweet dreams unfold in the video below.
Stylophones are fantastic if you wanted to give anything that retro-style electronic sound. The stylophone was a late '60s creation, discontinued in the mid '70s. But in 2007, after nearly 30 years off the market, they returned. The instrument went from "old" to "vintage." On Maramaro1337's channel, they have a ton of other great stylophone covers. Including maybe the one song that can rival "Sweet Dreams" for the crown of "most '80s song ever." And that is A-ha's "Take on Me."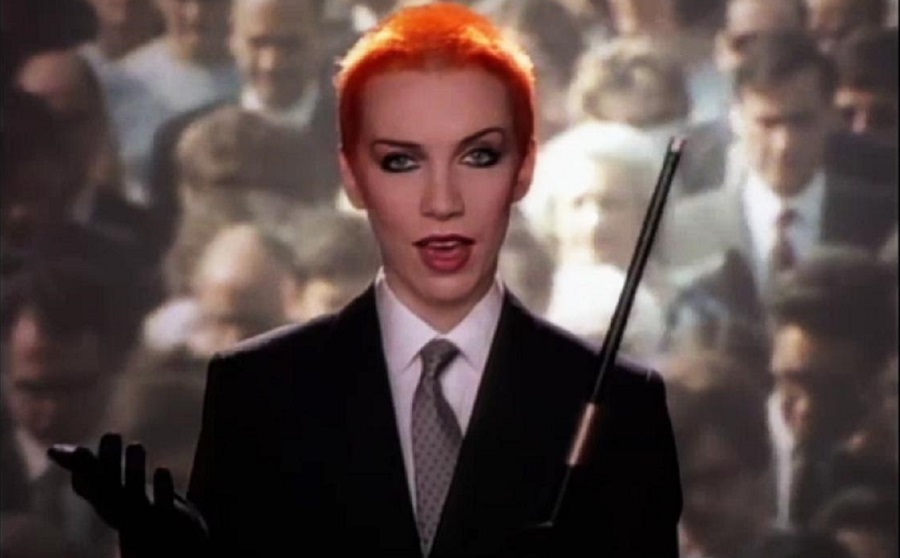 Eurythmics
But most of the stylophone covers on that channel are of classic rock and metal songs. They've got everything from Alice in Chains to Metallica to AC/DC. We imagine that's one that would have most thrilled Tony Stark. His favorite band combined with DIY tech? He would have been all over it. Clearly, more New Wave songs are in order though. That style just goes together with the stylophone sound way too well not to. Something from Depeche Mode perhaps? Or maybe even Blondie, or Echo and the Bunnymen? Hopefully, we get more New Wave stylophone versions of classics from Maramaro1337 at some point. That's our sweet dream.
Featured Image: Maramaro1337