If California is a journey for you, but you're a super fan of Nintendo, you can rest easy today. Because the highly-anticipated US version of Super Nintendo World won't only come to Universal Studios Hollywood. No, Super Nintendo World is crossing the country and will also open at the Universal Orlando Resort. So get ready to battle Bowser and enjoy all your Nintendo favs, this time on the east coast. It will be part of Universal's upcoming Epic Universe park.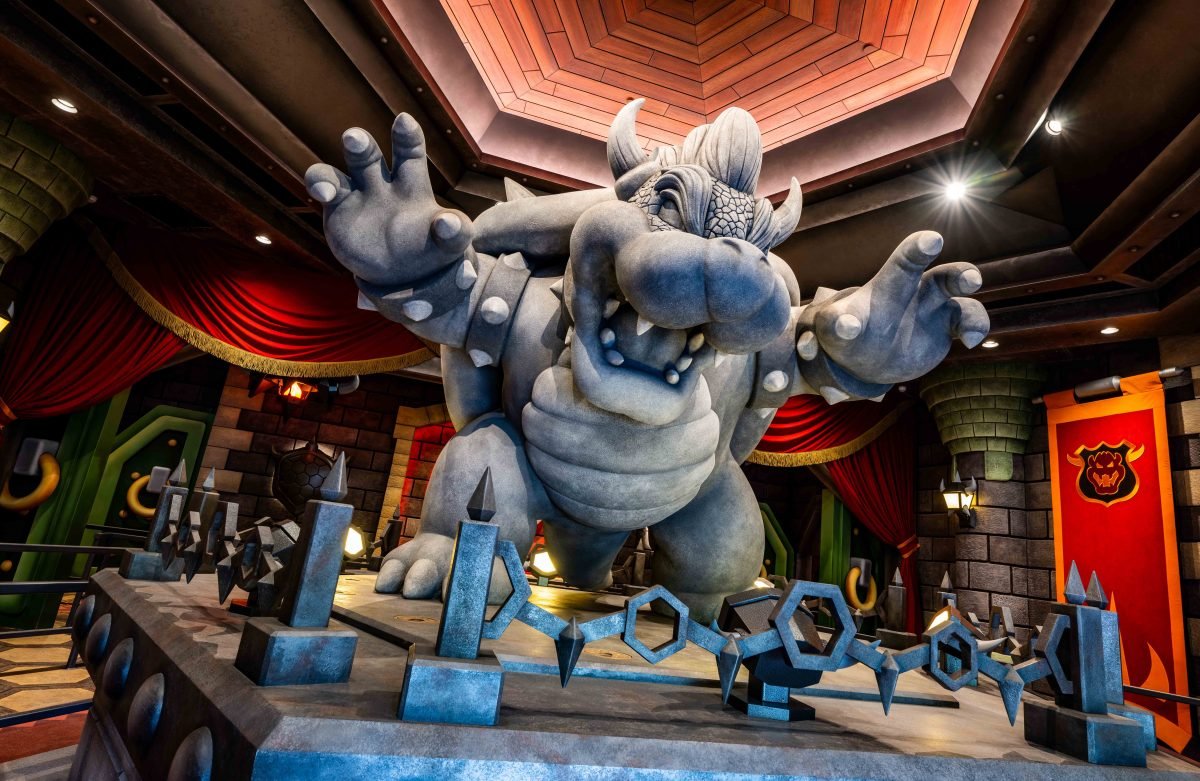 Mark Woodbury, Universal Parks & Resorts Chairman and Chief Executive Officer, made the announcement. He called it "the worst-kept secret in history." That might be true, but we always love confirmation. In addition to the Hollywood Super Nintendo World, which opened on February 17, a Super Nintendo World exists in Japan, and one is also in the works for Singapore, per Deadline.
There's no word yet on what the Super Nintendo World themed area in Orlando will officially entail. But there will likely be some similar elements to the Hollywood version, which, among other things, has the Toadstool Cafe, which pays homage to Chef Toad, and the Mario Kart: Bowser's Challenge ride. This "groundbreaking ride with cutting-edge technology" takes you straight into the world of Mario Kart.
We also don't know when the Super Nintendo World in Orlando will arrive either. But, fingers crossed, we won't have to wait too long. In the meanwhile, The Super Mario. Bros. Movie releases in theaters on April 7.