Welcome back to the Nerdist Reading List. Each month I curate book recommendations that'll delight, charm, and terrify. Basically, this is the place to find the best fantasy, sci-fi, horror, and romance books and comics to add to your books-to-read pile. To make things easier, each month will include a selection of already released books you can grab instantly. We also have new books you'll definitely want to pre-order or add to your library holds. This month we have highly anticipated follow-ups that defy genre, an Obi Wan Kenobi YA, a ton of fantastical fantasy, and our first delightful holiday novel sneaks onto the list.
Fantasy and Sci-fi to Read
Kiersten White turns her unique talent for eerie mystery and relatable characters to the galaxy far, far away here with great success. Being a teenager is never easy, but it's even harder when you're training to be a Jedi. Obi Wan wants adventure and mystery, but his master is more concerned with meditation. Things only get worse when Qui-Gon Jinn doesn't turn up for a mission. So, Obi-Wan heads out on his own. Soon the young Padawan is swept up into a strange mystery when he comes across a community of feral young force users. As he grows closer to them he grows further from his Jedi training and soon begins to question whether he was meant to be a Jedi at all…
This thrilling fantasy adventure takes inspiration from the Mexican legend of La Llorona. Tehlor Kay Mejia delivers an enchanting and haunting tale in this Rick Riordan presents release. Paola's passion is space, she adores the cosmos almost as much as she loves her friends, Emma and Dante. The trio know the rule: Don't go to the river. Ever since a schoolmate of theirs drowned they've stayed away. And Paola's mother has long warned her of a crying woman in the reeds. Paola's a firm believer in science and doesn't believe her mother's superstitions until the weeping woman appears to the trio as they stargaze and their world turns upside down.
Another brilliant release from the Rick Riordian presents line is this horror-tinged adventure. Bestseller Roseanne A. Brown makes her middle grade debut with this exciting story that introduces readers to Ghanaian folklore. Serwa doesn't take catching fireflies lightly, that's because she knows some of them are actually shape shifting vampires known as adze. As one of the foremost adze slayers of her age, Serwa's life and mission seem set in stone. But when a witch destroys her home and she's sent to live with her aunt in Maryland all that changes. Can Serwa be a "normal" girl and when an adze infiltrates her school, what will she do?
Need a new magical school book in your life? How to Succeed at Witchcraft will satisfy your cravings and likely become an instant fave. Shay Johnson is one of the most talented young witches at T.K. Anderson Magical Magnet School. She studies hard and dreams harder. She knows that to become the witch she really wants to be she needs to get the highly-competitive Brockton Scholarship. Pitted against her academic rival in the school musical, Shay thinks she's a shoe-in but soon realizes her enemy might not be that bad and the musical theater teacher she's meant to impress might not be the great guy everyone thinks he is. This delightfully cozy story doesn't shy away from dealing with real issues and wraps it all up in fantastic magical world building. This is one of the best YA debuts of 2022.
Romance to Read
There's no better way to end a steamy hot summer than with a new novel from romance powerhouse Guillory. Margot loves running her Napa Valley winery with her brother. As a successful businesswoman she's far too busy for love, that is until she meets Luke. The pair instantly hit it off when they cross paths in a bar and flirting quickly turns to something more. It's a great night but when Luke turns up at her winery as Margot's newest employee things look like they could get complicated quickly. Guillory brings her trademark charm and steam to this one. If you're looking for love this fall you have to pick this up.
A Highly Anticipated Follow-Up Novel to Read
After her brilliant best-selling debut novel Queenie, Candice Carty Williams is back with another beautiful book that deftly avoids being slipped into any of our categories. This punchy read follows Dimple Pennington and her half-siblings. The children of the titular "people person" Cyril Pennington, their charming yet absent patriarch. The only thing the siblings have in common are their abandonment issues until a shocking turn of events brings them together. This is the kind of read that you won't be able to put down, but that'll leave you warm and satisfied when you turn that final page. Carty-Williams has blessed us once again.
Horror/Thriller to Read
If you've been missing everyone's favorite goth vampire bad boy then you're in luck. This new YA novel centers on Spike and his paramour Drusilla as they struggle in the wake of Angel's abandonment. This punky tale takes place in Spike's hometown of London, and is a total riot. Relocated and without their patriarch the family are trying to find a new purpose. With Dru a wreck, Spike decides to steal her a powerful relic, so yes… this is a Spike heist story!! How fun! And it's filled with wit and sarcasm that'll send you right back to your teenage Buffy fandom. So strap in for a wild bloodsucking ride.
The queen of contemporary murder mystery is back! Karen M. McManus' new novel is another twisty thriller centering around a shocking killing and its fallout. After the horrific murder of a beloved teacher Brynn left St. Ambrose school. Four years later she's headed back home with a new job and a mission. As an intern at her favorite true crime podcast Brynn is determined to find the truth about what happened to Mr. Tripp. But as she reconnects with her ex-best friend whose testimony was key to making sure none of the kids who found Tripp were jailed, Brynn realizes she might end up unearthing darker and more terrible secrets than she ever expected.
Jane Marple is headed back to our bookshelves. Agatha Christie's whip-sharp detective has been charming readers for decades in her classic mysteries. But a new anthology puts the iconic sleuth in the hands of an impressive array of authors. Lots of our faves in the radical roster: Naomi Alderman, Leigh Bardugo, Alyssa Cole, Lucy Foley, Elly Griffiths, Natalie Haynes, Jean Kwok, Val McDermid, Karen M. McManus, Dreda Say Mitchell, Kate Mosse, and Ruth Ware. Each author brings their own twist to Marple in this delightful collection.
Comics/Manga/Graphic Novels to Read
If you've yet to discover the amazing work of Michael DeForge, this hardcover tome is a joy. Collecting his Birds of Maine webcomics, this is an abstract utopian story about a better world and way of living told through DeForge's inventive and eye-catching cartooning. Birds of Maine is a rare positive post-apocalyptic tale, and it's vibrantly hopeful and engaging. This is the sort of book that has to be read to be believed, so add this one to your to-read list today to discover the kind of expansive and brilliant work that publisher Drawn & Quarterly constantly delivers.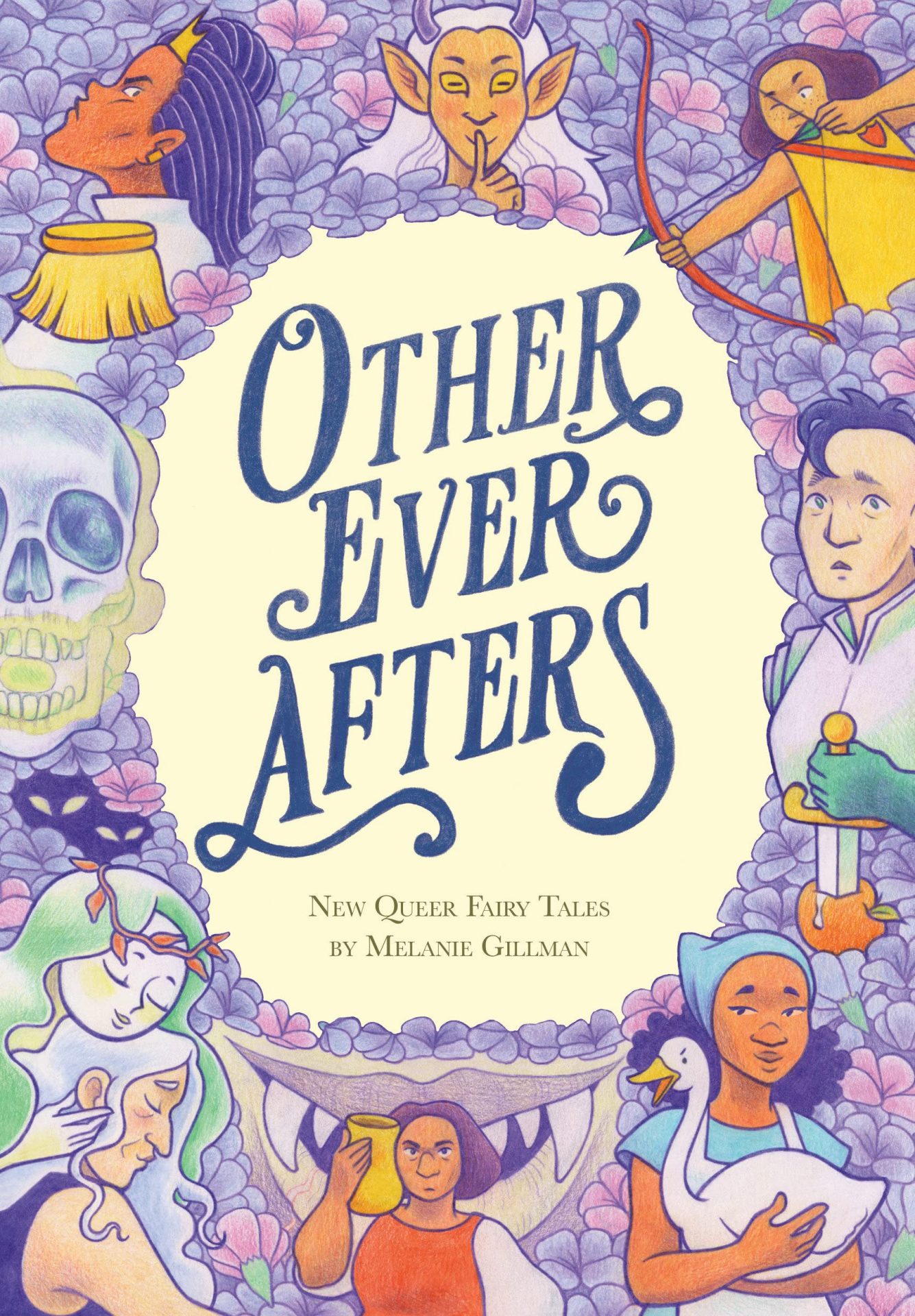 Melanie Gilman has been delighting comics fans for ages with their incisive, sweet, and beautifully illustrated stories. This gorgeous collection brings together some of their best work, subversive, romantic, and delightful queer fairytales brought to life in Gillman's unique style. "What if the giant who abducted you was actually thoughtful and kind? What if you didn't want to marry your handsome, popular, but cold-inside suitor? What if your one true love has all the responsibilities that come with running a kingdom?" This tease perfectly sets up what you can expect from this stunning soon to be classic collection.
Originally released by the Chainsaw Man creator as a webcomic, this gorgeous, moving manga is finally in book form and it's lovely. Far from the fantasy horror of his most famous work, Fujimoto turns his hand to a friendship between two young women. Ayumu Fujino and Kyomoto meet in elementary school, their passion for drawing manga pits them against each other but over the years eventually brings them together. This one-shot follows the pair as they grow up and apart, but when a tragedy strikes a strange turn of events gives them another chance.
Holiday Stories to Read
Yes it is that time of year already where I'll be popping a roster of holiday reads on our list as they roll into bookshops near us. The inaugural selection is this delightful queer rom-com from Roan Parrish that's perfect to get you in the holiday mood. Taking inspiration from the beloved movie, The Holiday, two strangers swap houses for Christmas. It's a fun experiment that gives both of the home-swappers a chance to explore, but when the two begin to find love in their new cities they'll have to decide whether or not their new lives and lovers are worth fighting for.