In the early '80s, some of Japan's most successful anime films and TV series began to make their way to the rest of the world. And believe it or not, a solid selection of this iconic anime series and manga was in fact created by one woman. Her name is Rumiko Takahashi. The prolific artist has been working consistently since 1978 and has sold over 200 million books worldwide. So it's not hyperbolic to say that she's probably the world's greatest living cartoonist!
Takahashi began her long-form manga career at 21 when she began publishing Urusei Yatsura in Weekly Shōnen Sunday magazine. The series would run for nearly decade and would go on to sell 26 million copies in Japan alone. Before that series was even three years old, Takahashi began working on her next ongoing series Maison Ikkoku. The romantic slice of life was a far cry from the sci-fi comedy she'd made her name on, but Takahashi's talent and range shone through making the series another huge hit. In collected form, the rom-com sold over 25 millions copies in Japan and was adapted many times and in multiple formats.
Incredibly, neither of those was her most famous or best selling work. Her award winning turn on the historical epic Inuyasha would see the book become a worldwide phenomenon, selling 45 million copies and becoming a hugely popular anime series. Takahashi is known for mixing dynamic character designs with intricate character work, whether she's crafting fantasy yarns or realistic romances. This intro has really just scratched the surface of her skills and reach, but you can learn more about her most famous and impactful works below.
Lum / Urusei Yatsura (1978)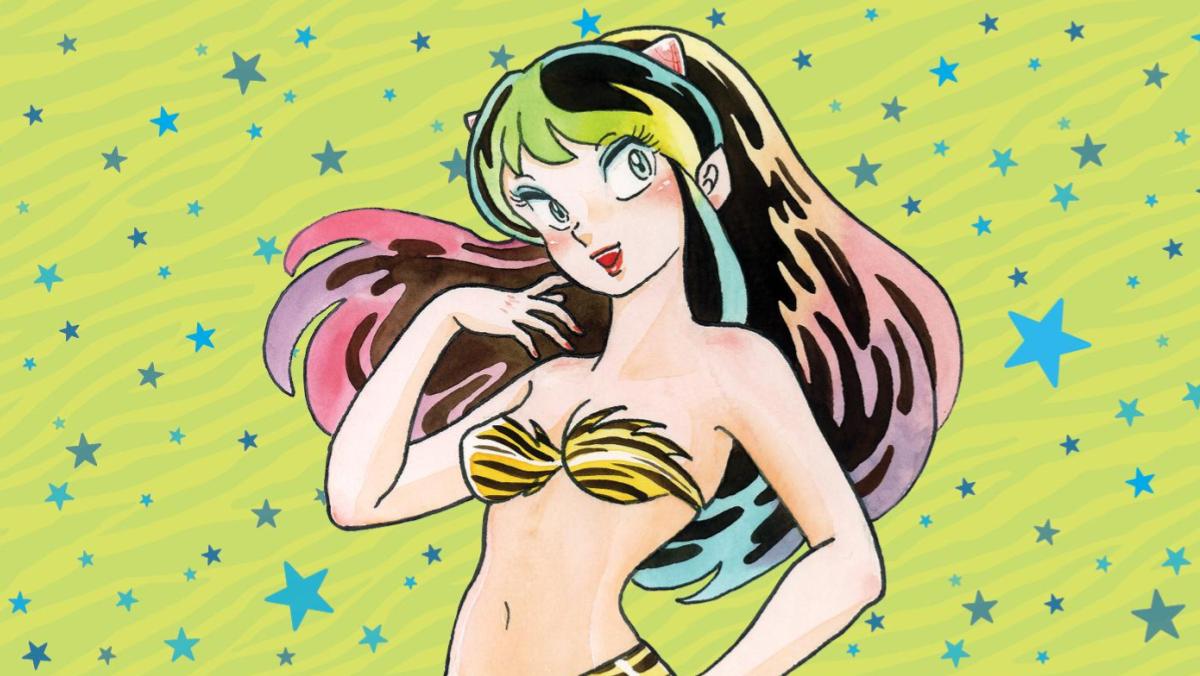 Viz Media
This story of a radical galaxy-hopping space athlete was Takahashi's debut. Lum might be best known for her striking blue hair and tiger-striped bikini, but her experimental and immersive adventures are what put Rumiko on the map.
At the center of the series is Ataru, a young boy living his life in the fictional Tomobiki Town. When aliens invade the planet Earth and challenge humanity to a game of tag to decide their fate, his life changes forever. Ataru is selected to play against the titular Princess, leading to a hilarious new status quo for both parties. Published when Takahashi was only 21, the series ran for nine years and properly launched her incredible career.
Viz recently released new English editions of Lum!
Maison Ikkoku (1980)
Viz Media
Kyoko is a young widow who becomes the manager of the multi-tenant property in the town of Clock Hill. Little does she know that she may just meet the man… or men… who could change her life forever. A seminal entry into the slice of life subgenre, Maison Ikkoku is a total joy. For seven years, Takahashi enchanted readers with this somber and sweet story. The series focuses on a love story that affects the lives of eclectic and strange tenants in a boarding house in Japan. If you're a fan of romance, this stripped-back entry in Takahashi's catalog is a great place to start. Maison Ikkoku was also turned into an anime series that is just as soft and sweet as the book!
Viz has beautiful Maison Ikkoku translations available now!
Mermaid Saga (1984)
Viz Media
If horror manga is more your thing then make sure you check out Mermaid Saga. This is a harder series to find in English but is worth the search. Based on Japanese folklore that states that eating mermaid flesh may turn you immortal, Mermaid Saga follows two humans who have imbibed the powerful meat and are now on the search for their humanity. Dark, beautiful, and haunting, this is one of the best examples of the power of the medium. If you prefer to watch anime than read manga, then two of the stories from the series—Mermaid's Forest and Mermaid's Scar—have been adapted into OVAs!
Good news! Viz plans to release a new edition of Mermaid Saga later this year.
Ranma 1/2 (1987)
Viz Media
Possibly Takahashi's best-known work, this hilarious comedy is as groundbreaking as it is strange. The series centers on the titular hero who falls in a magical spring. Cursed to turn into whatever drowned there last, Ranma gains the power to transform into a young woman. Takahashi chose to make Ranma able to change gender as she was worried about writing a sole male lead. Ironically, that small choice made this one of the most popular and unintentionally progressive series in years. Its exploration of gender constructs through the comedic exploits of its hero still feels fresh and thoughtful today.
You can watch Ranma 1/2 on Hulu and for free on the Viz official website!
Inuyasha (1996)
Viz Media/Netflix
A seminal discovery for many a young girl who grew up in the '90s and '00s, Inuyasha follows a teen named Kagome. After she falls into a well, she finds herself in feudal Japan where she encounters an unexpected ally. This gorgeous fantasy focuses on Kagome's journey of self-discovery as she fights alongside a half-demon half-dog called Inuyasha. Part slice of life, part historical epic, this series and the anime it inspired are a dreamy romantic and action-packed girl power adventure. The manga series ran for 12 years and spawned the massively successful anime series as well as four movies and an OVA! For many audiences outside of Japan, this was the series that alerted them to Takahashi and her unique brand of brilliance.
Inuyasha is streaming on Hulu and Netflix now!
Rin-ne (2009)
Viz Media
Sakura just wants to be a normal girl, but the fact she can see ghosts makes that a little hard. Her extrasensory perception comes from a traumatic childhood experience she can barely remember. As she embarks on her daily life in high school, she meets a supernatural young man. He just so happens to be a shinigami who heralds the dead to the next stage of reincarnation. Together the pair unite their strange talents and embark on the adventure of a life (of death) time.
A 2015 anime adaptation of Rin-ne is streaming on Hulu now!
Rumiko is still creating expansive and exciting fantasy work today. Her latest radical comic MAO can be found in the pages of Weekly Shōnen Sunday!
Feature Image: Viz Media