The Resident Evil: Welcome to Raccoon City trailer invites you into its world. Though we've glimpsed the new movie, this is our first full look at the action. And it looks good.
Seeing some of our favorite characters in their latest iterations is a real treat. In the trailer, we get a good look at Claire Redfield, Leon S. Kennedy, Jill Valentine, and more. The cast all slide effortlessly into their roles. Kaya Scodelario, Avan Jogia, Robbie Amell, Hannah John-Kamen look right out of the games.
But the monsters definitely steal the show here. Trouble awaits our heroes, no doubt. And trouble has many teeth. Of course, that's not even to speak of the true danger. The nefarious Umbrella Corporation does not want its story getting out. And it's not looking like it will go down without a fight. And that fight apparently happens to the tune of 4 Non Blondes like it's some kind of He-Man meme.
The Welcome to Raccoon City trailer's description shares more about the movie. It shares:
Returning to the origins of the massively popular Resident Evil franchise, fan and filmmaker Johannes Roberts brings the games to life for a whole new generation of fans. In Resident Evil: Welcome to Raccoon City, once the booming home of pharmaceutical giant Umbrella Corporation, Raccoon City is now a dying Midwestern town. The company's exodus left the city a wasteland…with great evil brewing below the surface. When that evil is unleashed, a group of survivors must work together to uncover the truth behind Umbrella and make it through the night.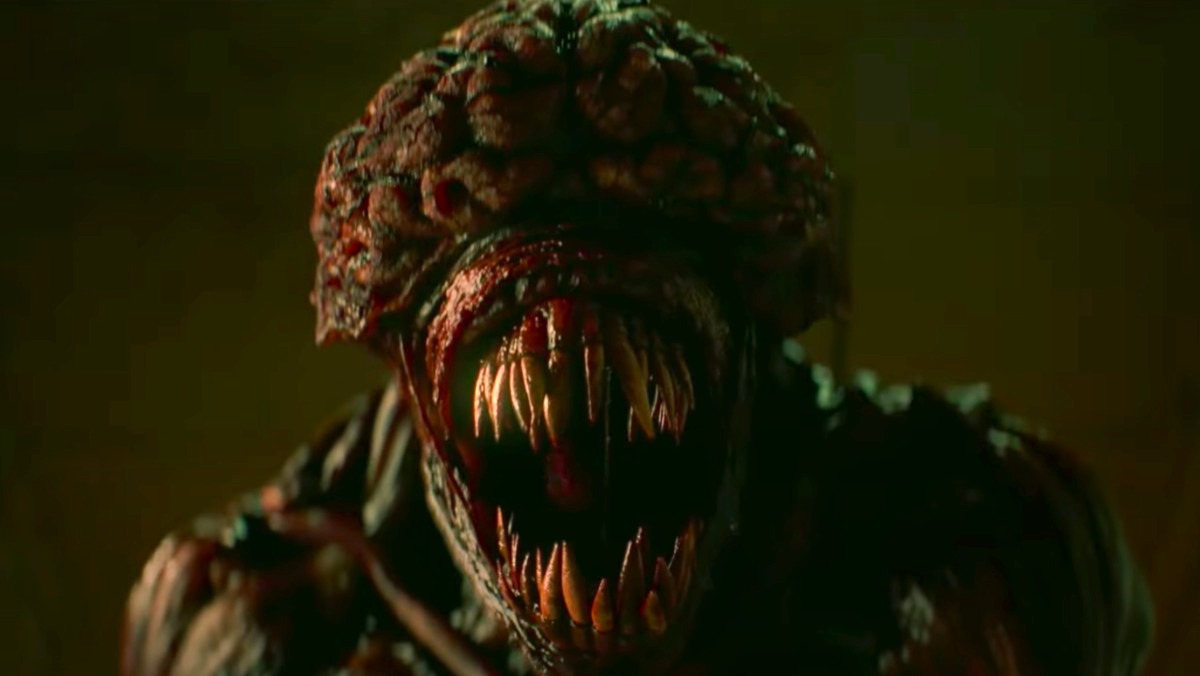 Sony Pictures
The Resident Evil games are beloved in the gaming universe. And now, this reboot will again introduce new viewers to the franchise. Fans already know this live-action outing intends to stay faithful to the games. And this new Resident Evil: Welcome to Raccoon City trailer cements that sentiment. The movie is taking us all back to the origins of the story. It looks to be a terrifying sci-fi tale that has a very relatable core. We can't wait to see more of both those aspects.
Of course, no adaptation can exist identically to its predecessors. So changes the movie decides to make will also be interesting to consider. The right tweaks can bring even more excitement to an already popular IP. If this trailer is anything to go by, it looks like writer-director Johannes Roberts intends to deliver on the challenge.
Resident Evil: Welcome to Raccoon City arrives in theaters on November 24. Here's hoping it's everything die-hard fans expect and more. We know we're rooting for this film to succeed.