Everyone has a different way of zenning out at the end of a long day. Perhaps they play a video game, or build some LEGO. Or, if they're into focusing on something harrowingly tedious, placing a few hundred pieces of plastic rice in just the right configuration to make a delicious-looking piece of faux sushi. Because you have to do something while marathoning your zillionth show on Netflix, right?
For anyone intrigued by the prospect of the above activity, say hello to the build-it-yourself sushi kit from Tokyo-based plastic model maker Syuto. The kit, which comes via Design Taxi, features a full-scale piece of sushi consisting of a piece of plastic fish and hundreds of plastic pieces of shari. (Shari is the name of rice specifically used for sushi.)
Syuto
SoraNews24, which translated Syuto's Amazon product page, says that the kit comes in two different versions; one that contains slabs of tuna (or maguro), and one with slabs of salmon. Both fish, the Tokyo-based news site notes, consist of fish types that consistently sit "atop the sushi popularity rankings" in Japan.
Syuto
While anyone assembling Syuto's plastic sushi has the option of choosing how many rice their piece contains, those who go full bore on the shari will have to pluck out and place 364 grains of rice. And while it's hard to say how long it'd take to do that, we're going to guess around three hours. (Assuming 30 seconds per piece plucked and placed. Because anyone putting together plastic sushi will want things to be juuuuuust right.)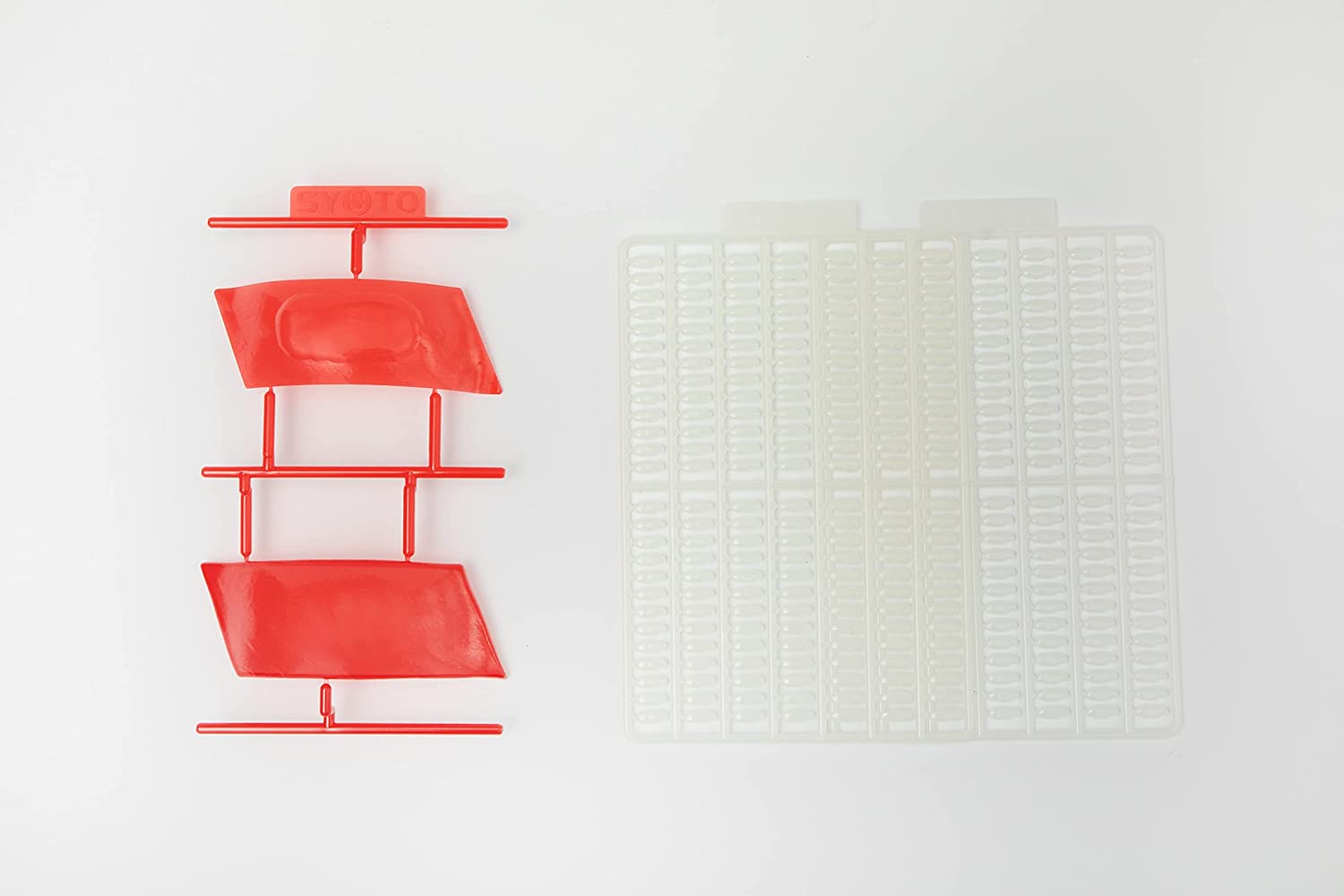 Syuto
Unfortunately, folks in the US cannot currently buy any of Syuto's kits; at least those that are on Amazon Japan, anyway. But there are, of course, plenty of other ways to satiate one's desire for building model kits—especially ones from Star Wars. And other ways of enjoying sushi in non-edible ways too.
Featured Image: Syuto