Canadian painter Heather Buchanan has a series of pop culture greeting cards for sale on Etsy and they're as funny as they are beautiful. Below is just a sampling of Buchanan's cards, which feature everyone from Captain Picard to Keanu Reeves. The cards are also quite pun-tastic, which is always an appreciated trait in a greeting card.
Heather Buchanan
Buchanan's cards—which we first spotted at Laughing Squid—almost all center on movie and TV characters and actors. There are lots of Star Wars options, for example, including Darth Vader and Princess Leia. Buchanan also has plenty of Star Trek options, including Commander Riker and even Quark. (By the way, "Quark the herald angels sing" is what we should all sing from this point forward.)
Heather Buchanan
Aside from the movie and TV personalities, Buchanan also offers a handful of musicians. There are cards featuring Lana Del Rey, Cardi B, and even TLC, and they bring the puns as well. "You're my Lana Del Rey of sunshine" is a line that's sure to bring a smile to whomever reads it. Although, "all that glitters is Goldblum" may take the cake for overall best pun. And yes, that's mostly because it's Jeff Goldblum.
Heather Buchanan
Buchanan, who refers to herself as "a painter who paints paintings,"—as well as a "writer who writes writings—also has tons of other artwork worth checking out. Her prints, for example, include plenty of other of pop culture icons and puns. And the artist's Instagram account features a fascinating series of characters fraught with a "chaotic anxiety."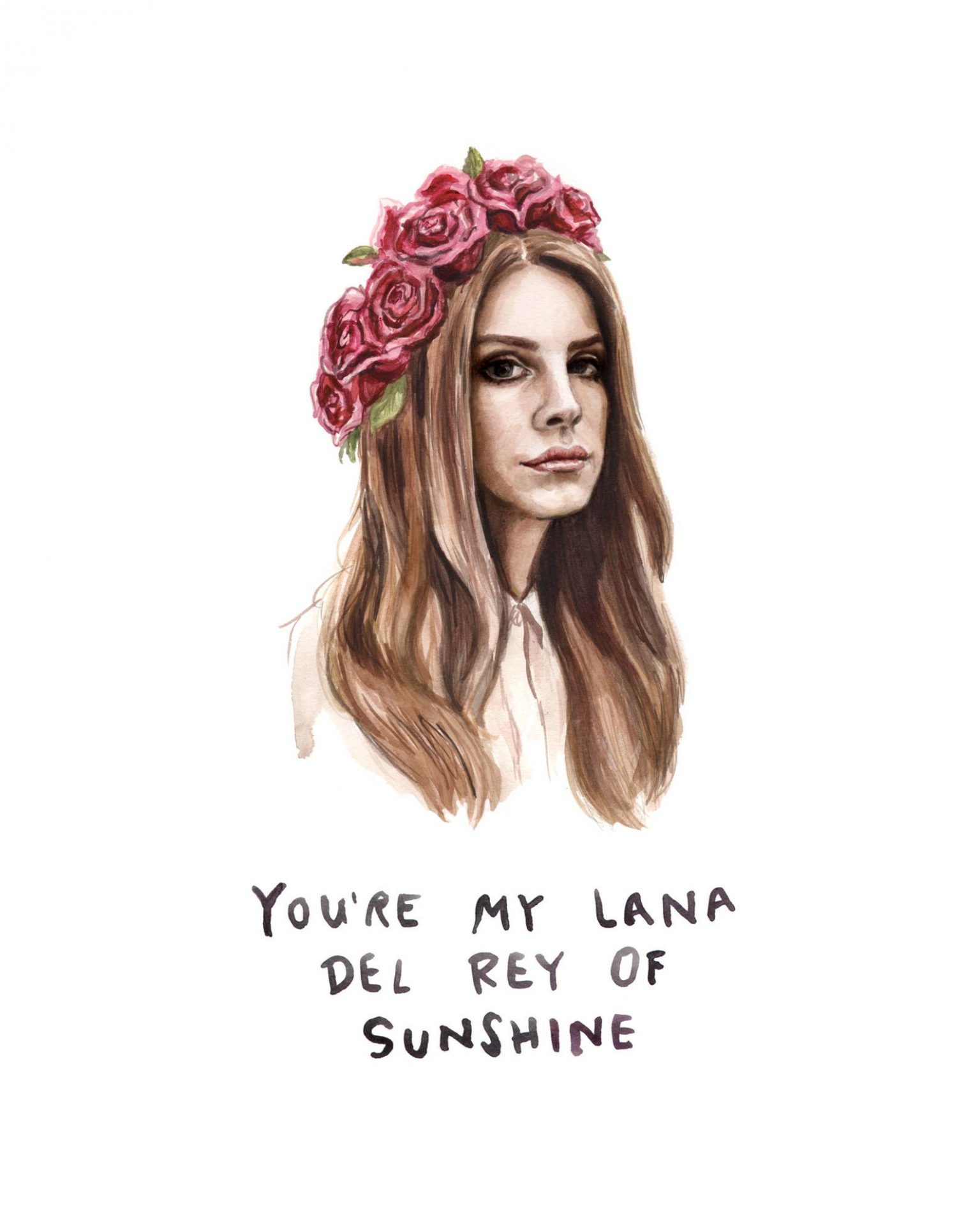 Heather Buchanan
What do you think about Buchanan's cards? Does any one of them stand out as particularly perfect for that someone (pun-one?!) in your life? And which pop culture personality would you love to see Buchanan paint next? Let's get illustrative in the comments, people!
Feature image: Heather Buchanan