Halloween lurks just around the corner. And that means the hunt for the perfect costume is on! This year, celebrate in style with an official Among Us costume. The best part? This costume is inflatable. Yes. That's right. Not only does it make you brightly colored and not at all suspicious, but it also puffs into precisely the right shape. And, the official description assures, inflating and deflating is very easy.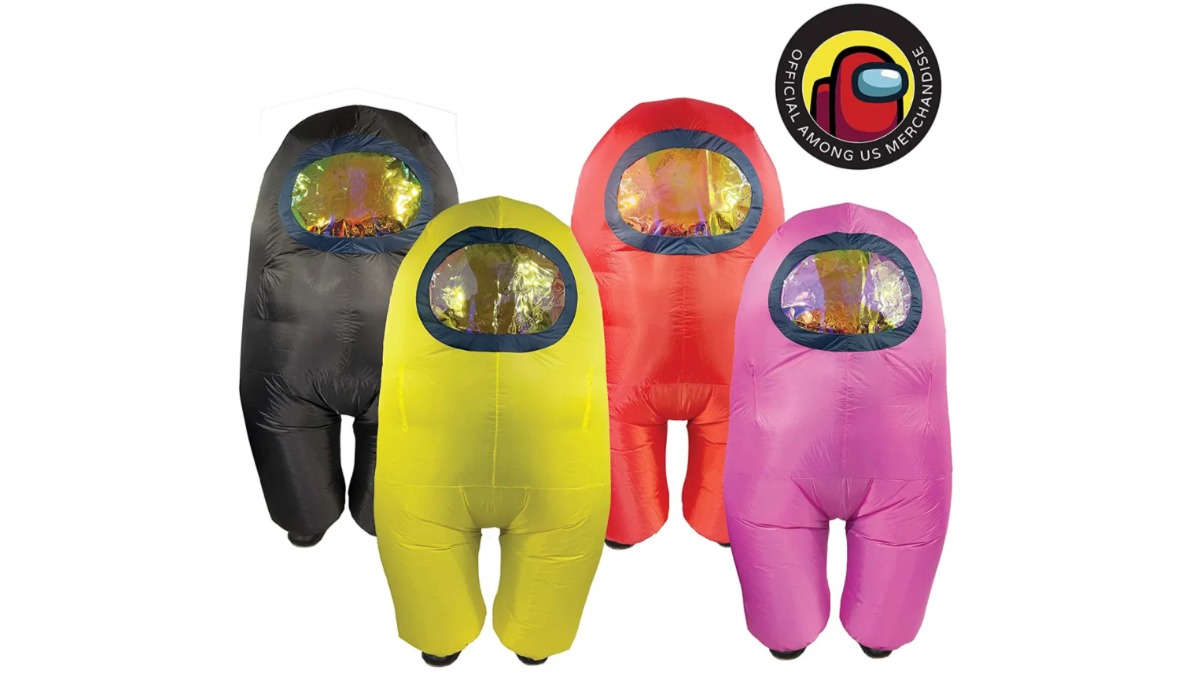 Among Us has been something of a viral sensation. And surely it's a costume that both adults and kids will be clamoring for. And although you could go the DIY route, why bother? Well… the bad news is, you still may have to. Unfortunately, these have sold out nearly everywhere, including Amazon, Wal-Mart, and Party City. At least, at the time of writing. The good news is that they may still be available at retailers near you. And, the Among Us team is working to get them back in stock. Among Us is a game about patience, after all… And lying in wait to take out the competition as soon as the moment comes. So bookmark those links, people.
For those who want more information about the outfits, the Among Us Twitter was ready. They shared the adult size worked for individuals up to 5'9″ in height. They also offered us this fantastic video of the Among Us inflatable costume in action.
These are just so adorable. We say, do it. When in stock, the costumes come in four colors. For adults, those colors are red, pink, black, and yellow. It looks like the colors are red, orange, purple, and one other mystery color for kids.
While you wait for the costumes to come back online, you can kill some time with a rousing game of Among Us. And, with any luck, the next one you play will be live-action. But not in a Hunger Games way, please.