As the song says, "In olden days, a glimpse of stocking/Was looked on as something shocking/But now, God knows/Anything goes." And it certainly does look like anything could happen in Disney+'s new eerie series Just Beyond. A new eight-episode anthology series, Just Beyond, is based on the BOOM! Studios graphic novels by R.L. Stine.
A press release for the show shares:
The eight-episode anthology series tells astonishing and thought-provoking stories of a reality just beyond the one we know. Each episode introduces viewers to a new cast of characters who must go on a surprising journey of self-discovery in a supernatural world of witches, aliens, ghosts and parallel universes.
Witches! Aliens! And ghosts, oh my! And lest we forget, parallel universes. This series has all the components of a perfect October adventure. And conveniently, it will begin streaming on October 13.
Disney+
The trailer takes viewers through a series of mysterious happenings. These moments are set, of course, to a creepy rendition of "Anything Goes." From high school witches to shriek-inducing horrors to tentacled creatures in robes… This Just Beyond trailer has it all. With eight separate adventures in store, we're excited to explore R.L. Stine's world. And to learn how this anthology's stories come together into one.
According to Variety, Stine shared in a statement:
Back in the day, we had a Goosebumps HorrorLand attraction at Walt Disney World. It was one of the thrills of my life. Now I'm thrilled to be back with Disney for the TV series based on my graphic novels. Writing Just Beyond for BOOM! Studios has been a joy from the beginning, and I'm so happy to have the wonderful screenwriter Seth Grahame-Smith bring the series to life on Disney Plus. How lucky can I be?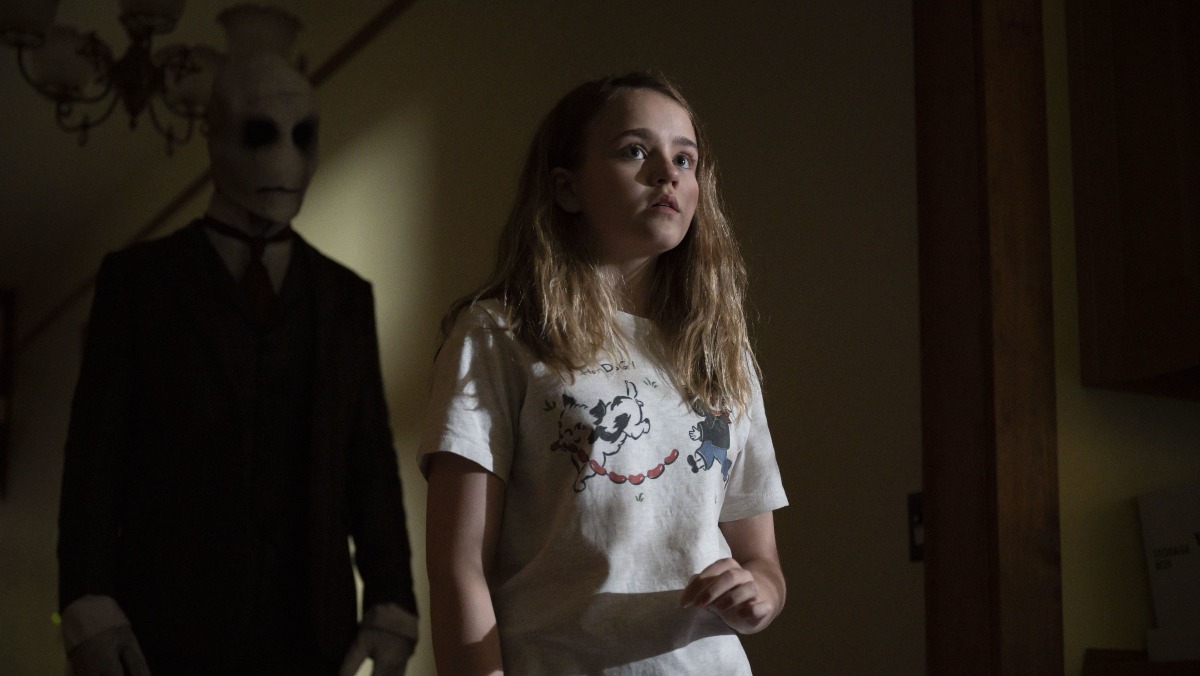 Disney+
It certainly looks like more thrills are in store. Disney+ further shares that "Seth Grahame-Smith serves as writer and showrunner on Just Beyond." The series finds executive producers in Grahame-Smith, David Katzenberg, and Aaron Schmidt via KatzSmith Productions. "David Walpert and Marc Webb also serve as executive producers, alongside Ross Richie, Stephen Christy, and Mark Ambrose of BOOM!." Stine himself acts as a co-executive producer. 20th Television, a part of Disney Television Studios, will produce Just Beyond.
So go ahead, open the door, let's find out what's… just beyond.